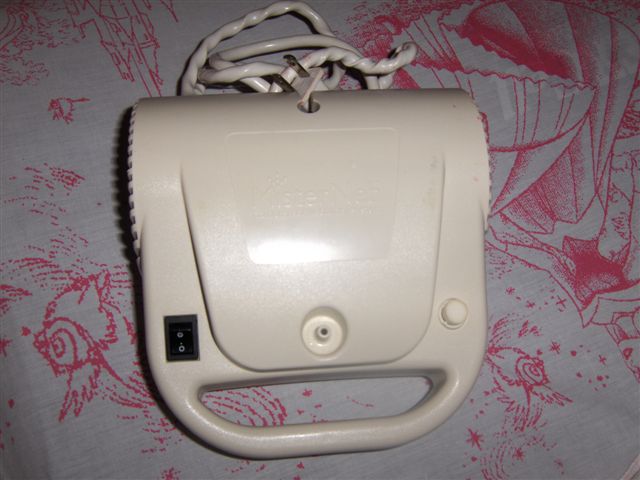 Courtney's Nebulizer machine
Keep in mind that this is how we give Courtney her treatments and that you should follow the advice of your child's own physician as to how to give treatments and medications. I only am posting these pictures and telling how we do Courtney's treatments so you can get an idea of the way a trached and vented child would get inhaled medication treatments.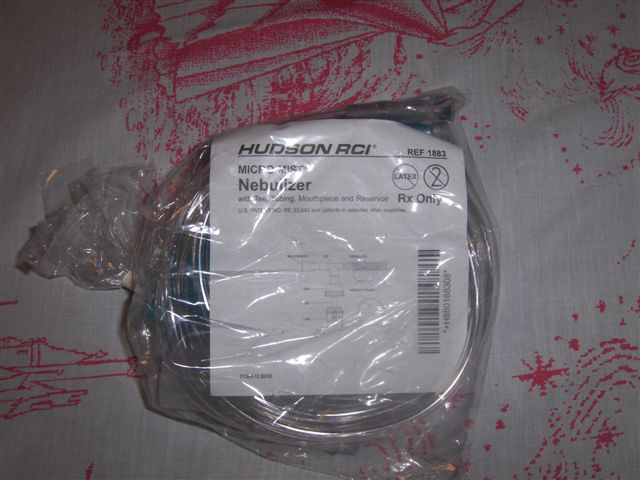 Neb. kits that go with the Nebulizer for inhaled medication treatments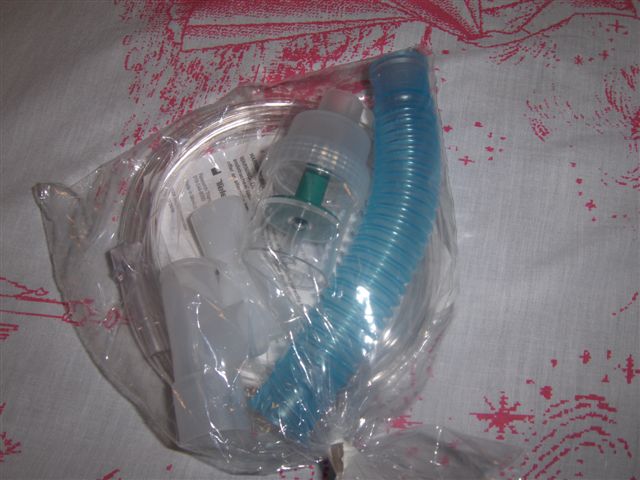 The neb kits can be used without a nebulizer machine. The medication can be put in the neb cup then blown in through the circuit with an e-tank of oxygen set at 5. Remember that Courtney is trached and on a ventilator, I don't know how the parents of children who are not trached give their inhaled medications.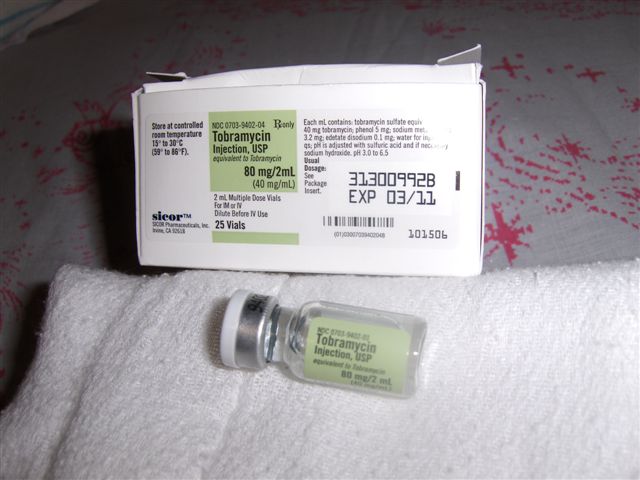 Courtney uses the vials of Tobramycin which Candace prefers to use, she has problems with Courtney's circuit peep getting too sticky with the Tobi. Courtney is on Tobra for one full month and then off for the next month, this rotating schedule had helped keep Courtney's pseudomonas at bay. We believe the inhaled Tobra and the Azithromycin (given via G-tube) have helped Courtney so much.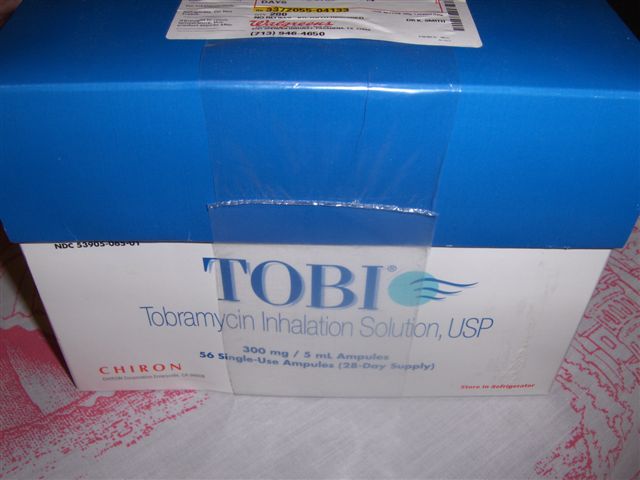 The last picture is the Tobi which must be refrigerated, this is the one that Candace doesn't like to use for Courtney.