I support several fundraisers and/or events every year. I will post fundraisers and events that are I'm currently supporting. Check back often!!!


Fundraisers for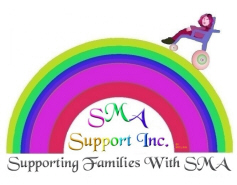 Cookbook Fundraiser
My name is Kristal and this is my son Brett Wilson. Help me fight this battle by donating a recipe to our first fundraiser cookbook. 50% of the profits from the cookbook will be donated to SMA Support. The other 50% will be put in the "Brett Jacob Wilson SMA Fund" set-up at the Bank of America. This fund has been set-up in order to assist us with the astronomical costs of equipment that Brett needs and has been denied by insurance.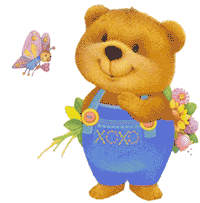 What Can $1.00 Do?
(written by: Kim Sykora, mom to Charlie)
Dear Friends & Family:
We've all witnessed what a single $1 can do if people are willing take a few minutes and mail it. Just think of all of the yellow bracelets that you see around - I hear Lance Armstrong raised more than a million for cancer research. I'm going to try to do the same :0) Ok -- maybe not a million, but heck what about $1,000 or $5,000 or even $10,000. I'm asking you to give a $1 -- not for a yellow bracelet or any bracelet at all but just for the knowledge that you will be helping families and kids living with SMA -- helping them get the proper equipment, medicine or other support that insurance may deny. Or maybe it will just be used to send the kids something to brighten up their day or even to help pay for some of the growing piles of medical bills. Or God Forbid, help the parents pay for the funeral expenses of the child they lost to this disease.
If you feel like you can spare your dollar -- here is what I am asking you to do:
1. Get your $1 (more if compelled)
2. Write the name of person who is living or has lived with SMA somewhere on that dollar
3. Put it in an envelope and send it to
SMA Support Inc.
PO Box 6301
Kokomo, IN 46904-6301
and last but not least
4. Forward this email on to all of your family and friends, if you would please.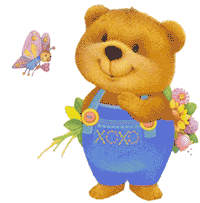 Auntie Jenny's Hats!
Custom Made Hand-Knit hats made JUST for you!
Classic Wool/Acrylic Hats
Infant and Children's Hats $15.00
Adult Hats $20.00
Machine wash/dry
Custom design YOUR hat for YOUR needs.
Auntie Jenny can match ANY coat!
There is a $1.00 shipping fee per hat.
Paypal, credit card, check or money order
A portion of Auntie Jenny's profits is donated to SMA Support.
To order or for more information email
jenny@auntiejennyhats.com and for photos and options, visit her site at: http://www.auntiejennyhats.com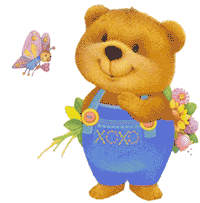 SMA Bracelets!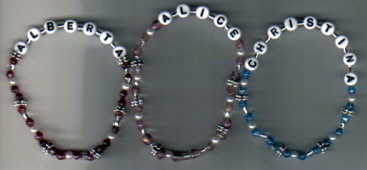 Beautiful handmade beaded bracelets that can be personalized as specified with the name of a loved one, your name, Cure SMA etc....or if you prefer, no personalization at all! All bracelets are custom made with choice of colors as follows: Blue, Pink, Purple, Lavender or Garnet with simulated pearls for accent. Your choice of pewter spacers are Flowers, Butterflies or Hearts. All bracelets are made with stretch cord for comfort and fit and no two bracelets are alike. Bracelets are 13$ each which include S&H.
5$ from each bracelet purchased will be donated back to SMA Support. These bracelets make beautiful, personalized gifts and are the perfect way to remember someone special. If ordering for a child please specify age for fit. Orders for bracelets may be e mailed to Susan Merendino (Godmother to both Eric and Jessica Slavik SMA Type 1, two very precious SMA Angels) at smer5852@bellsouth.net Paypal payment preferred; Paypal ID is also the same as the e mail address. Or you can send check or MO to Susan Merendino, 11040 Keene Street, Spring Hill, FL 34608.
Please note choice of bead color, spacer choice and name or phrase you would like to appear on your bracelet when ordering. Please allow up to one week to ship if purchased through paypal, or up to 10 days if purchased by check or MO through the US Postal Service. These bracelets are handmade with loving care with the hope of helping Laura Stants and SMA Support to continue to provide equipment, special formulas and much needed support for our very special SMA children and families.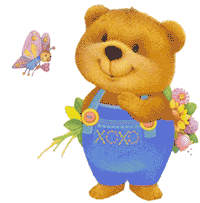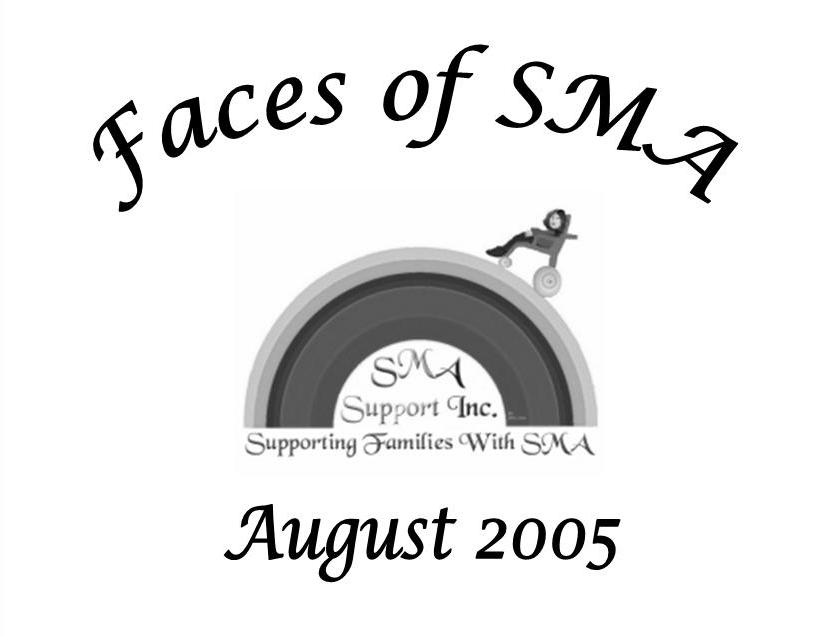 The Faces of SMA CD!
MJ Purk, with the help of Kimberley Jurens, Allen Hunnie Audio Inc., and Polar Bear Productions Ltd.®, is creating a PowerPoint©® Presentation
of "The Faces of SMA". "The Faces of SMA" will hopefully consist literally of SMA faces. Angels on Earth, Angels in Heaven, NIV users, trach users,
and palliative care users; all are welcome.
Now for the fundraising aspect of this project. MJ will be taking pre-orders for the presentation. For pre-orders, we need an official count
by mid June so that the company can finish and ship by mid July. This means that MJ needs your order as soon as possible.
You are, of course, allowed to order as many as you want. The CD will be $5.00 at the Gathering (but extra donations are always welcome)
and $10.00 if you want it shipped to help cover the shipping costs.
SMA Support hopes that you and your family with consider participating. If you have any questions, comments, or concerns please e-mail MJ Purk. TWEETYROLL88@aol.com
*SPECIAL NOTICE*
There are still copies of "The Faces of SMA" available! Please contact MJ Purk. TWEETYROLL88@aol.com for more information!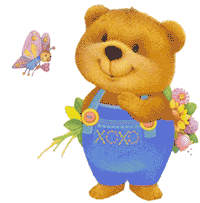 Hats of Hope!

SMA Hats Of Hope On-Going Campaign
Wear SMA Hope....Give SMA Hope. With Hats of Hope, SMA families across the country are literally putting on their thinking caps and looking up at Hope. They know they will do whatever it takes to find a cure for SMA, Spinal Muscular Atrophy.
By choosing a hat or visor, you can bring hope into view. Each time you wear your hat or visor, don't forget to look up and see HOPE embroidered under the brim.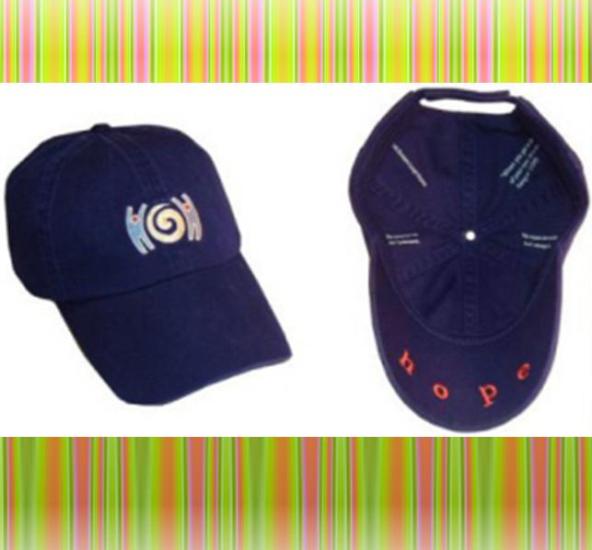 Here's what you do!
Go to www.hatsofhope.com
Go to "Products" and pick out ANY of the hat(s) or visor(s) you prefer. When you check out, make sure you enter the special promotional code of SMA2005. This will give free shipping to people who order, and 40% going back to SMA!
It's that simple to Wear SMA Hope and Give SMA Hope! We will do whatever it takes for a cure.
Every Time You Buy A Hat, 40% of the Proceeds Will Go To:
RESEARCH Via Miracle for Madison & Friends at Ohio State
FAMILY SUPPORT Via SMA Support
Hats or Visors are $20 each.
Visors have a slot on the front to put a picture of your child in it.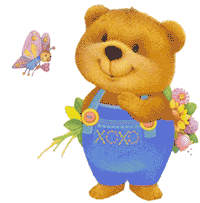 SMA Support Holy Bear!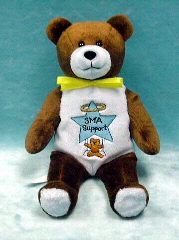 Order this sweet Holy Bear, designed by MJ Purk (SMA Type 1+). The bear is $10, and comes with the Bible verse that Nicki Ard (SMA Type 2) lived as her life motto: 2 Corinthians 12:9 ~ "My grace is sufficient for you, for POWER is perfected in weakness." Email me with your name, address, and number of bears you would like!

Fundraisers for: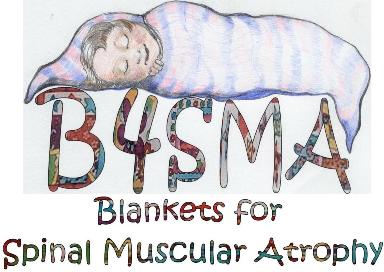 B4SMA has recently opened a premium shop on CafèPres to raise additional funds for quilt fabric. To shop the store, visit https://www.cafepress.com/b4sma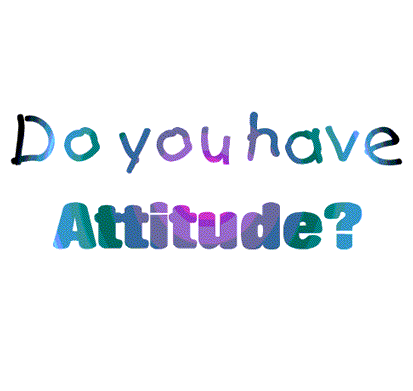 Fundraisers for: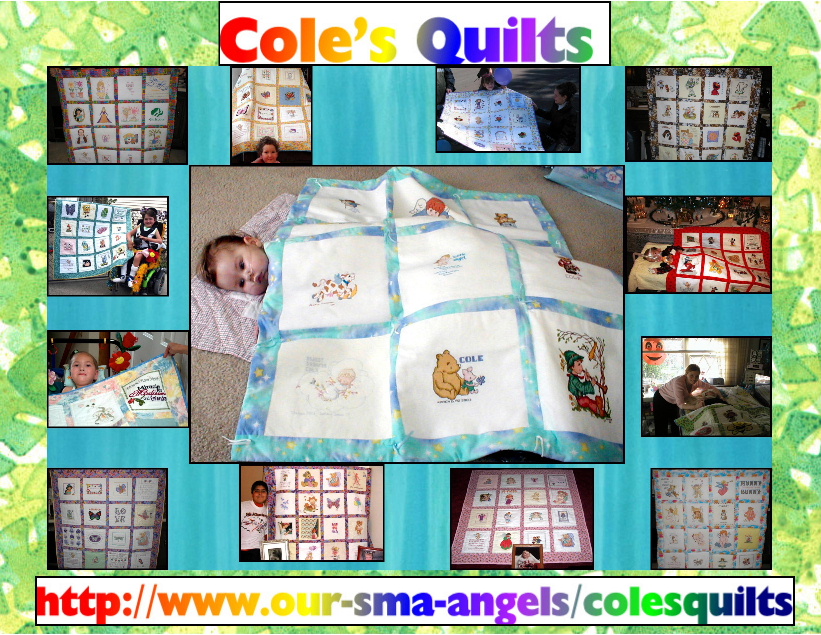 Cole's Quilts has recently opened a premium shop to raise additional funds for quilt fabric and shipping costs. The most exciting thing being sold right now is the 2006 Cole's Quilts Calendar! It features quilts 13-24 sent out with the owners if that picture was available. Calendars are sold for $20 each at the 2006 Logo section. There are also 3 new lines of apparel including the 2006 Logo and Cole's Quilts Ribbons. Also available is apparel for children, household goods, hats, bags and other fun stuff.
The other exciting aspect of the new shop is 2 sections devoted to our angel, Cole. In the "Our Angel, Cole" section there are 3 designs available with Cole's picture on them. Items include adult apparel (limited selection currently), coasters, and pillows. Also available in the "Stamps" section, are American (37 cent) stamps featuring Cole & Postage Pals, made available especially for Cole's international fans! The stamps and Postage Pals feature the many faces of Cole, from Thanksgiving to Monkey Boy Cole. Postage Pals are NOT stamps, however they can be used in edition to international stamps. Personalized international stamps are not currently available so the Postage Pals were made available for Cole's international friends!
Please visit http://www.cafepress.com/colesquilts to see all the NEW products. Happy Shopping!

Fundraisers for:

Angel Wings Awareness Quilt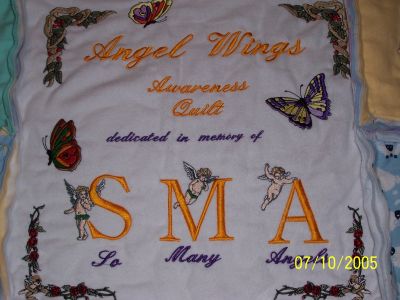 Kaydence.org is making a quilt to raise awareness of the Angels that have been taken from us as a result of SMA. If you would like to
add your angel, please visit: http://www.kaydence.org/contactform.php?cmd=Quilt
To view the Angel Wings Awareness Quilt so far, visit: http://www.kaydence.org/quilt/angels.php

Fundraisers for:

(picture of band coming soon)
PAYTONS PALS BANDS ARE IN!!
Brand new Royal Blue Bands (just like the "Live STRONG" ones) FOR SALE NOW!!
Adult & Youth Sizes are $3 per Band.
Adult Bands are available now and Youth Bands will be available after May 15th.
Bands can be paid for through by check.
Please mail checks to the Paytons Pals address below.
Tax deductible donations should be sent to:
Paytons Pals
P.O. Box 667498
Pompano Beach, Fl. 33069







Fundraisers for: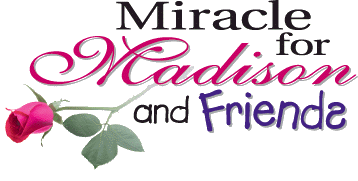 Miracle for Madison and Friends bracelets are in!!
Brand new Maroon and Maroon and Cream colored Bands (just like the "Live STRONG" ones) FOR SALE NOW!!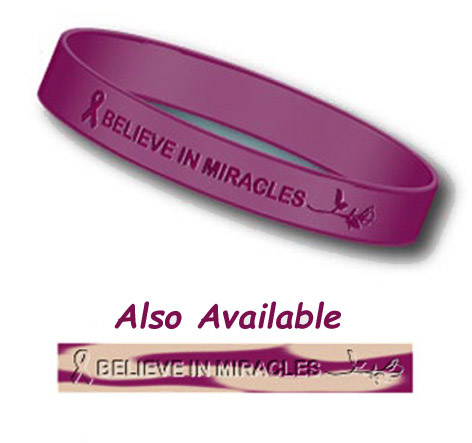 Adult Sizes are $2 per Band.
Bands can be paid for by check.
Please mail checks to the Miracle for Madison and Friends at:
Miracle for Madison and Friends Bracelets
c/o Annette Reed
6166 Enke Ct.
Dublin, Ohio 43017

For more information e-mail Annette Reed at miracleformadison1@mac.com

NEW! Car Magnets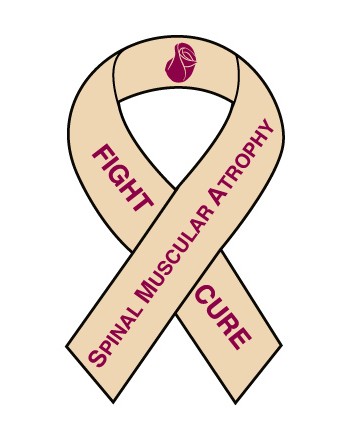 They are about 8" tall and $5.00 each. Contact Annette Reed at miracleformadison1@mac.com for information!

You can order any of the Miracle for Madison and Friends merchandise online at the website www.miracleformadison.org hit online donation and it will take you to the Ohio State University Foundation on line giving line - once you did this email us your receipt from OSU and we will get your order out. Before you go on line please email your order first so we can give you the correct amount to send.


Fundraisers for:

Cure SMA bracelets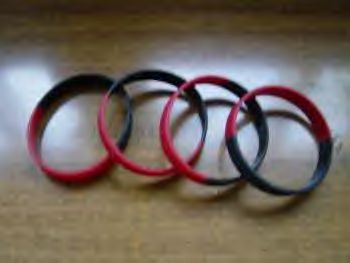 $2 each. To order contact M.E. Barelle at mebarrelle@hotmail.com
Space Sand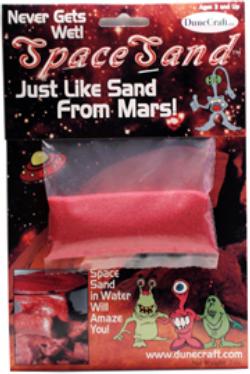 The soil on Mars is very similar to Space Sand in terms of properties and color. This unbelievable sand will not get wet and can be formed into shapes under water. Remove it from the water with a teaspoon and it instantly turns to completely dry sand!
$5 a piece for a 2 oz bag. To order your Space Sand contact M.E. Barelle at mebarrelle@hotmail.com
Cure SMA Car Magnet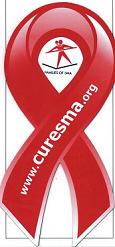 $5 each. To order contact M.E. Barelle at mebarrelle@hotmail.com

The Jeffrey Journey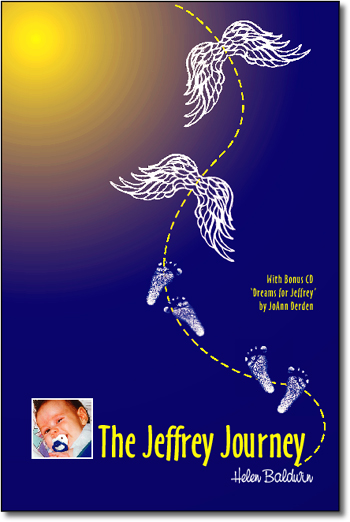 by Helen Baldwin
About the Book
In May, 1997, Randy and Helen Baldwin eagerly welcomed their third child, Jeffrey, as did his older siblings, Matthew and Katie. Jeffrey's arrival, unplanned but greatly anticipated, sparked a few adjustments in this family long removed from diaper duty, but Jeffrey was obviously a special gift.
Eight weeks later, life took a completely unexpected downward spiral into the depths of despair when Jeffrey was diagnosed with Spinal Muscular Atrophy (SMA), a rare, progressive genetic neuromuscular disease with deadly ramifications. The neurologist handed over the utterly devastating news that Jeffrey had a severe case of the most destructive form without a morsel of hope that anything could be done to thwart the effects of the killer disease.
Faced with the nightmare that their baby was expected to die within two years and that there was no treatment or cure, Randy and Helen took their faith in God to a higher level and embarked on a quest to defy SMA and its stranglehold on their precious baby's life. They sought the expertise of alternative practitioners and relentlessly relied on prayers for Jeffrey's health and for strength, courage, and wisdom for themselves and their family.
The Jeffrey Journey is the story of how one family - with friends and family, prayer, and God's grace - rose to the challenge of caring for a dying child as they also realized the countless blessings left by their angel.
To order this inspiring book, visit http://www.trafford.com/robots/03-0953.html

iGive...Do you???
You can choose who you give your money to. I choose to support one of the many SMA organizations!


More Coming Soon!!!!