Aaron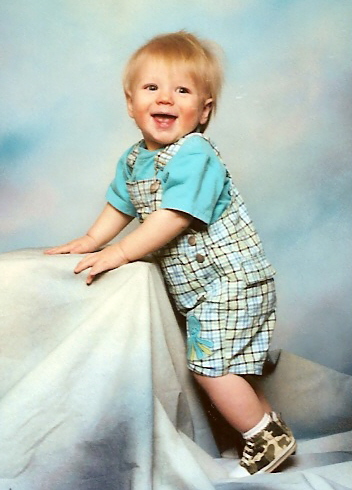 We welcomed our third baby, Aaron, in summer, 2007. He was born at The Birth Place in the jacuzzi tub just like his sister. Aaron was a whopper, who tipped the scales at over 10 pounds, and was 23 inches long.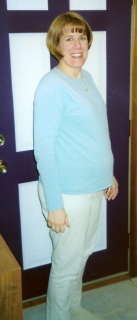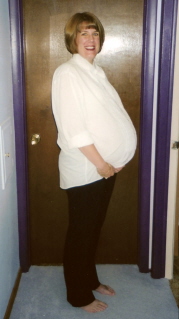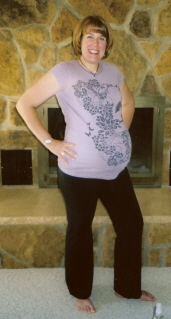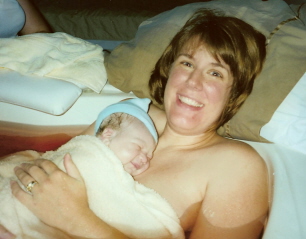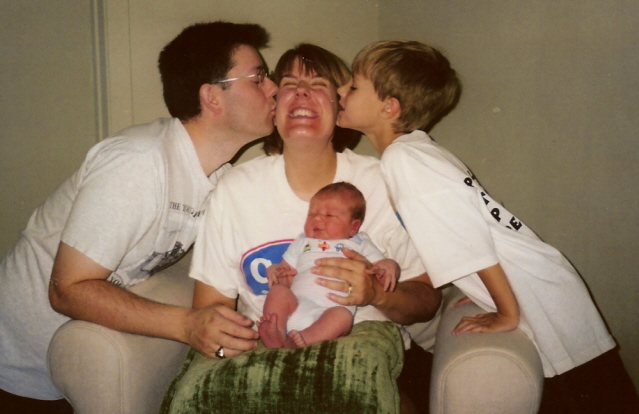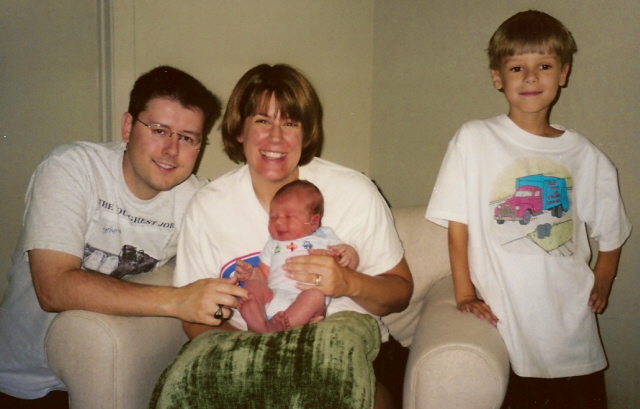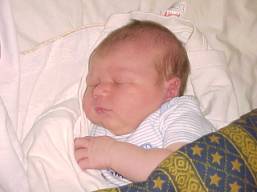 After a few months of fussing, Aaron is proving to be the happiest baby of all who loves to bounce!!! On October 30, we received the call from our neurologist that we were waiting for. Sweet baby Aaron, although a carrier of the disesase, was SMA-free. Later that day, Aaron laughed out loud for the first time.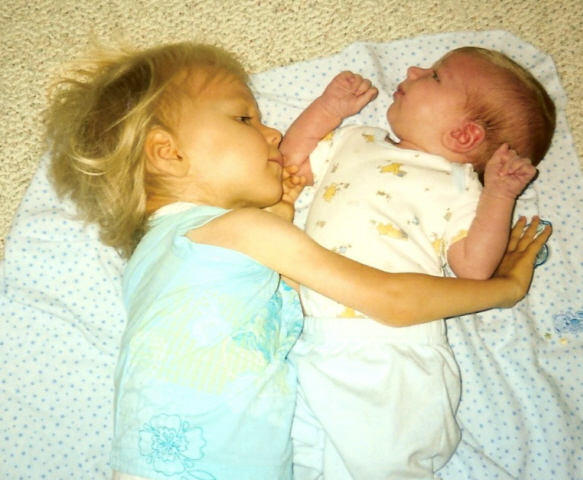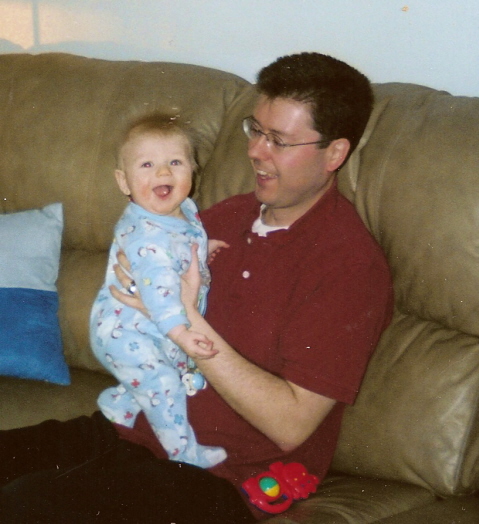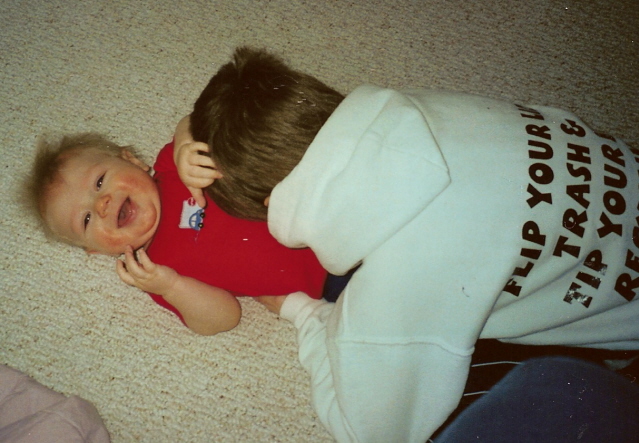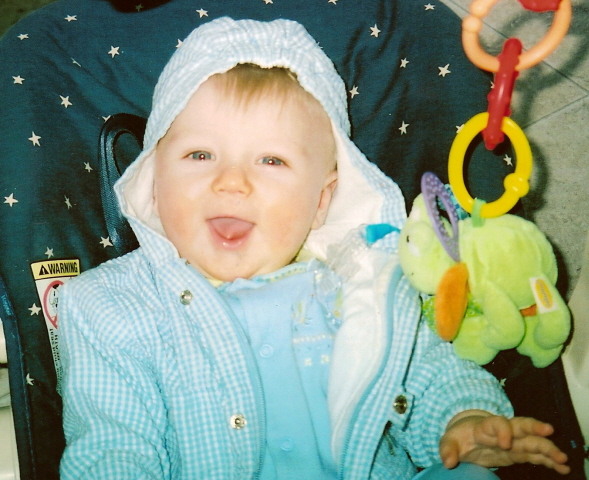 Both Autumn and Harrison have adjusted well to having a new baby in the house. Autumn loves it when I push Aaron next to her during feeding times so she can give him goldfish crackers. She is very gentle, loves to kiss him good night, and even sometime shares her toys!!!