Green Wheelchair and Little Purple II
These are the wheelchairs that Autumn uses to push around our house. Green Wheelchair was given to us by some friends, and Little Purple II was made for her by Daddy!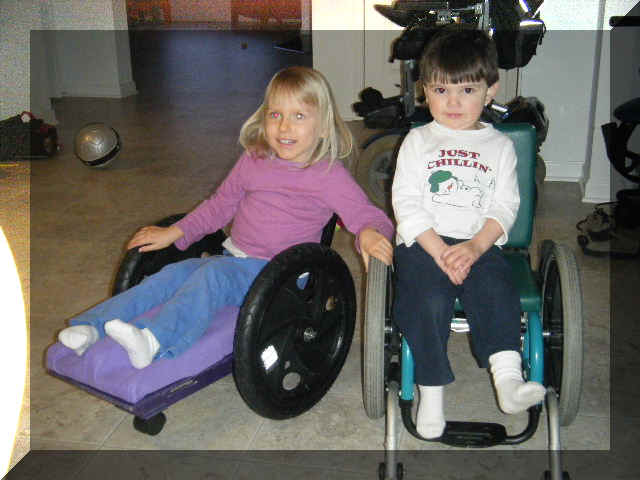 Here is a picture of Autumn with her friend Brandon playing with Autumn's manual wheelchairs. The wheelchair Autumn is in we call 'Little Purple', and the other one is 'Green Wheelchair' Autumn has been using manual wheelchairs since she was two. Due to diminished muscle strength, these chairs are primarily used in the house.
Little Purple
Little Purple was Autumn's first wheelchair--her daddy made it when she was two. In the years that she's had it, she's grown, so Little Purple has had some modifications. Initially, the seat was made of plastic and covered with craft foam and purple padding. Holes were cut in the seat and plastic to reduce the weight of the chair and make it easier to push. As Autumn grew, the plastic seat was replaced with a seat from a child's tricycle, the leg rest was cut from a board, and again covered with the same foam and padding. The wheels are from a bike trailer, and the tires are filled with air. The little wheels are simply small casters that can be purchased at any hardware store. Yes, we are very grateful that Daddy is an engineer and Grandpa works at a machine shop!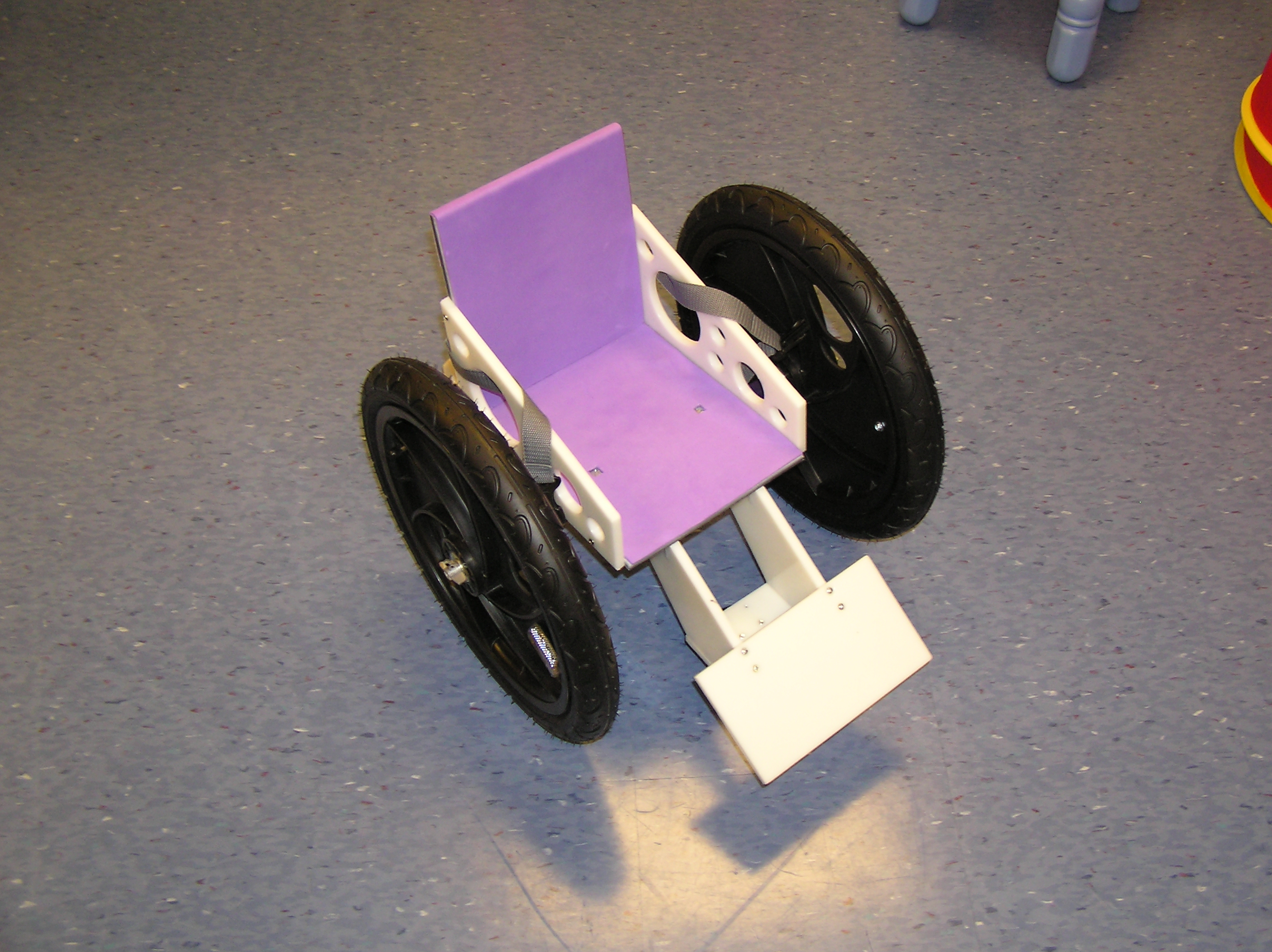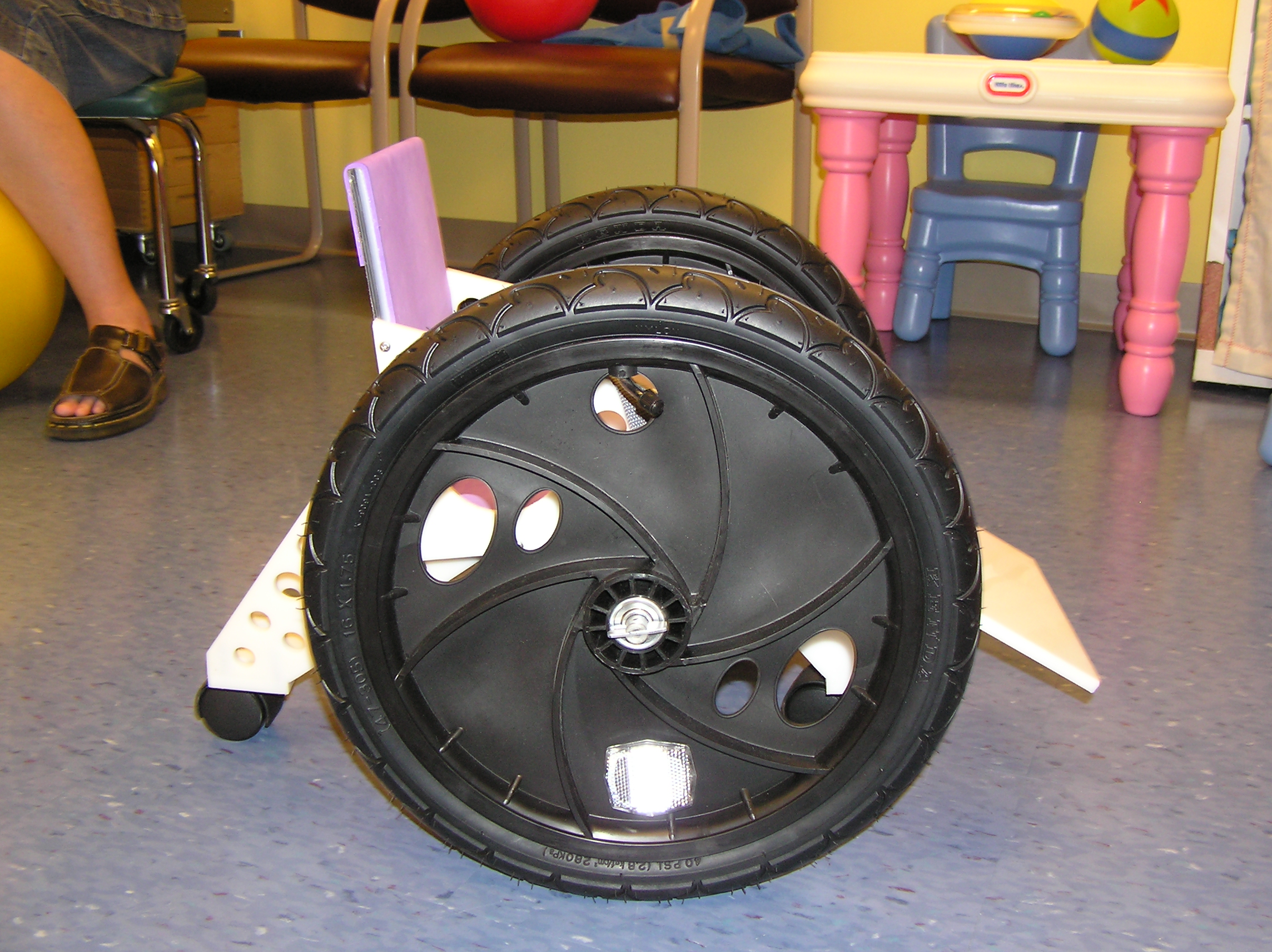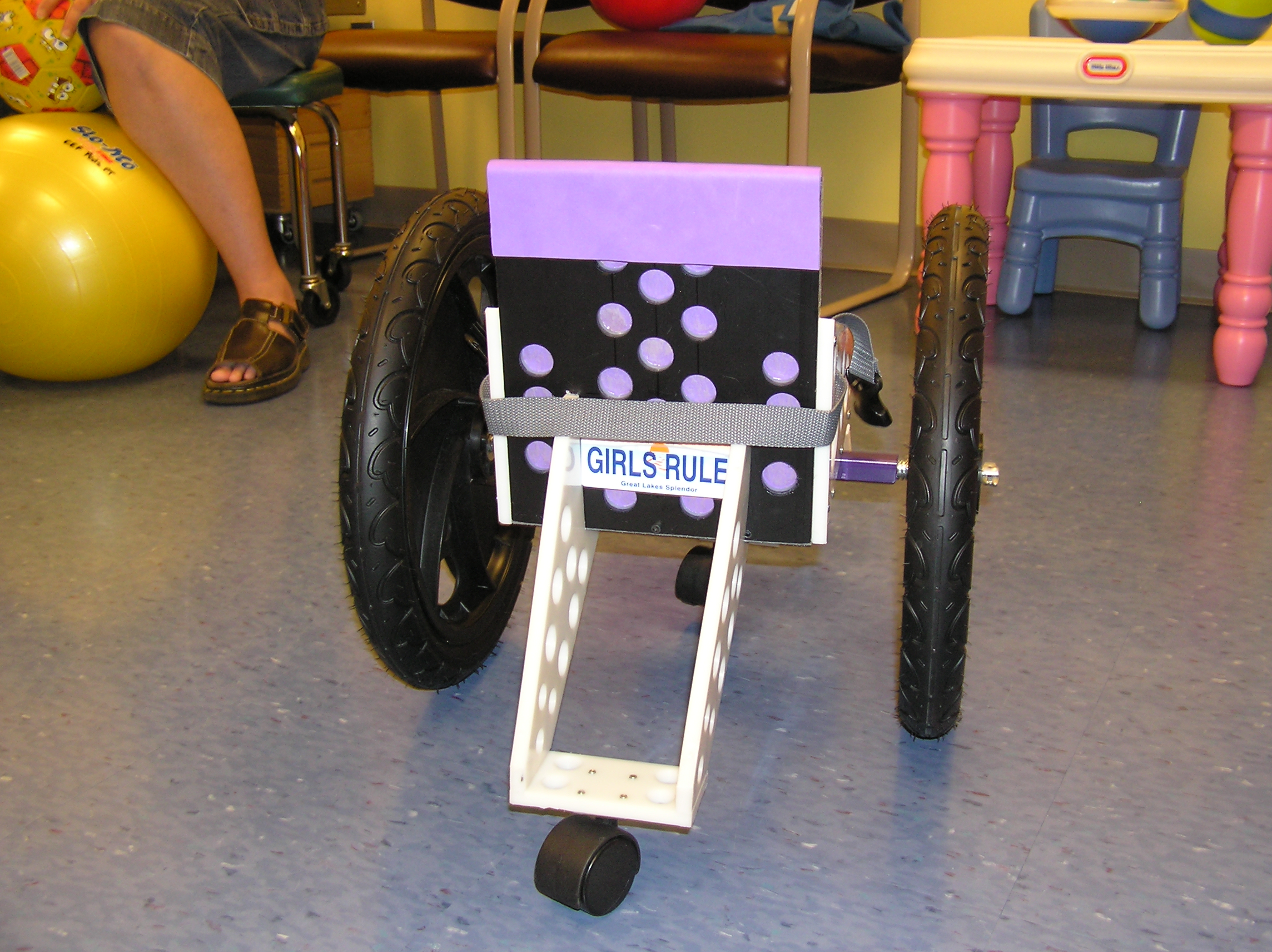 Green Wheelchair
Some friends of ours gave us Green Wheelchair. Autumn is able to use this in the house as well. It sits up higher than Little Purple, so she is able to play at the coffee table. Green Wheelchair is more water-friendly than Little Purple, so on hot summer days Autumn is able to go on the patio and wheel herself through the sprinkler.