I Love My Family
My Parents
My mom's name is Wendy. She grew up in central Illinois. Mommy graduated from high school and moved to Michigan to attend Henry Ford Community College. She transferred to the University of Michigan where she earned a B.A. in Behavioral Science and an M.A. in Liberal Studies in. Mommy used to work as a treatment director in a group home with delinquent teenage boys before she had my brother. Right now, Mommy works part-time as a waitress and hopes to eventually obtain another degree, as she doesn't yet know what she wants to be when she grows up.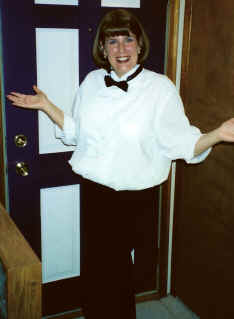 My dad's name is Brian. He has lived in eastern Michigan all his life. Daddy earned an Associate of Science degree from Henry Ford in Industrial Drafting Technology and a B.S. from Lawrence Technological University in Mechanical Engineering Technology. Daddy works for the auto industry, and travels frequently. He likes to say that he gets paid for driving around all day and taking his friends out to lunch...just kidding!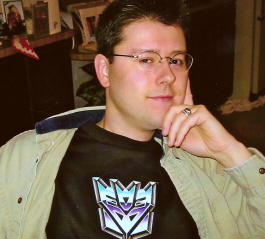 Daddy and Mommy met at HFCC in 1991--they had a class together! My brother Harrison was born in the winter of 2000. They got married on a riverboat in September, 2002, and then I came along 2 1/2 years later. My parents really keep busy!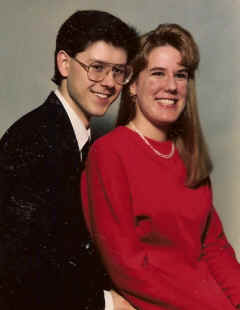 From 1995 to 2004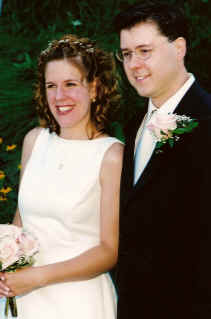 My Grandparents
I have so many grandparents!! Grandma Marcia lives in Illinois, and flies up to visit me every chance she gets. She brings me the cutest outfits! Every time Grandma Marcia comes to visit, she brings something sweet and yummy for me to eat!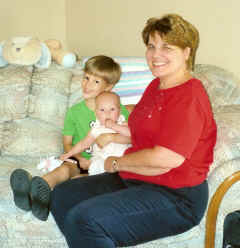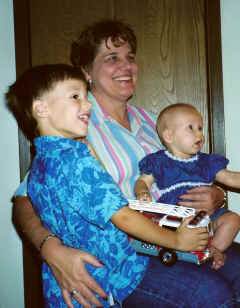 Grandma Nancy is the 'cooking' grandma. She makes the best holiday meals and desserts. Grandma is helping my mommy find articles on stem cell research, so that one day a cure will be found for SMA.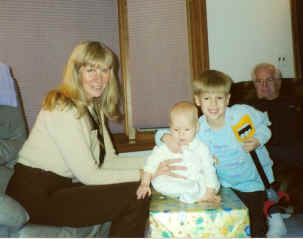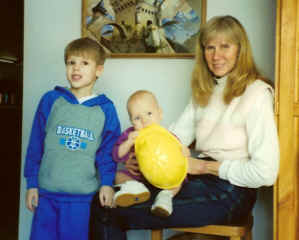 Grandpa Neil is the ice cream grandpa! He keeps a stock of Schwan's ice cream in the freezer for when we come over, and loves to bring boxes over for birthday parties! Grandpa Neil also has that fabulous beard that I like to pull.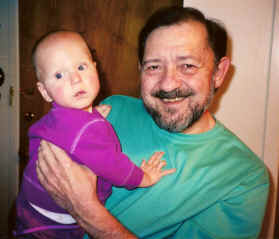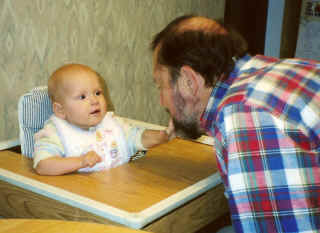 Grandpa Pete is the 'let's make some stuff' grandpa. He likes to check out my equipment, has made my corner chair, and is working with Daddy to fix up a little tricycle that I can ride.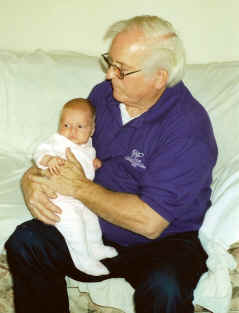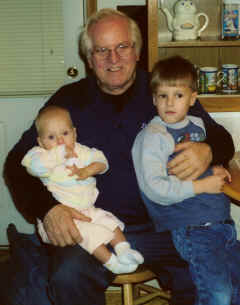 Great Grandma and Grandpa I. live so far away, and I don't see them as much as I'd like to. They love to look at pages from my websites and the videos that Daddy and Mommy give out at Christmas time. Mommy tries to send pictures of me every so often so that Great Grandma and Grandpa are able to see how big I'm getting.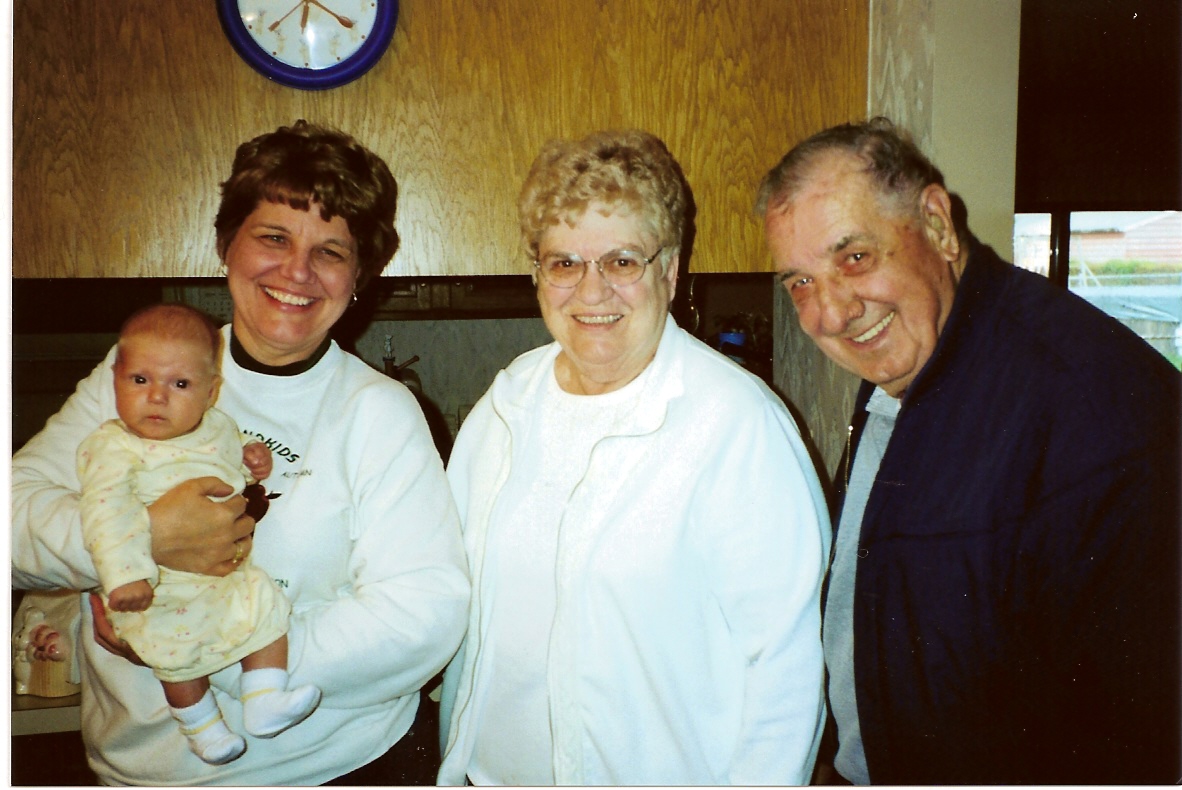 I get candy at Great Grandma Evelyn's apartment. Every time I visit her, she has a stocked candy dish just waiting for me. My favorite are M&Ms--I just love chocolate. Mommy won't let me have more than a few at a time, but I know that Grandma wouldn't mind if I cleaned out the dish for her!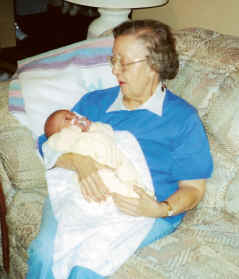 I have only met my Great Grandma U. one time. She lives in Iowa, and it is so far away for us to drive. Mommy tries to send pictures and letters as often as she can though, so my far-away great-grandma can see how much I grow too!
My Aunts, Uncles, and Cousins
I have so many aunts, uncles, and cousins! Uncle Jeff and Aunt Kerry live in Illinois, not too far from Grandma Marcia. They have a little boy, Alex, and a new baby named Kate. We don't see them very much either, but they do visit me when they are able to.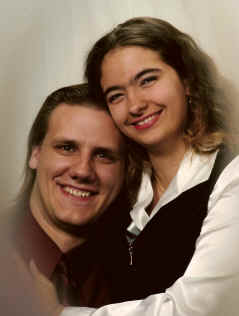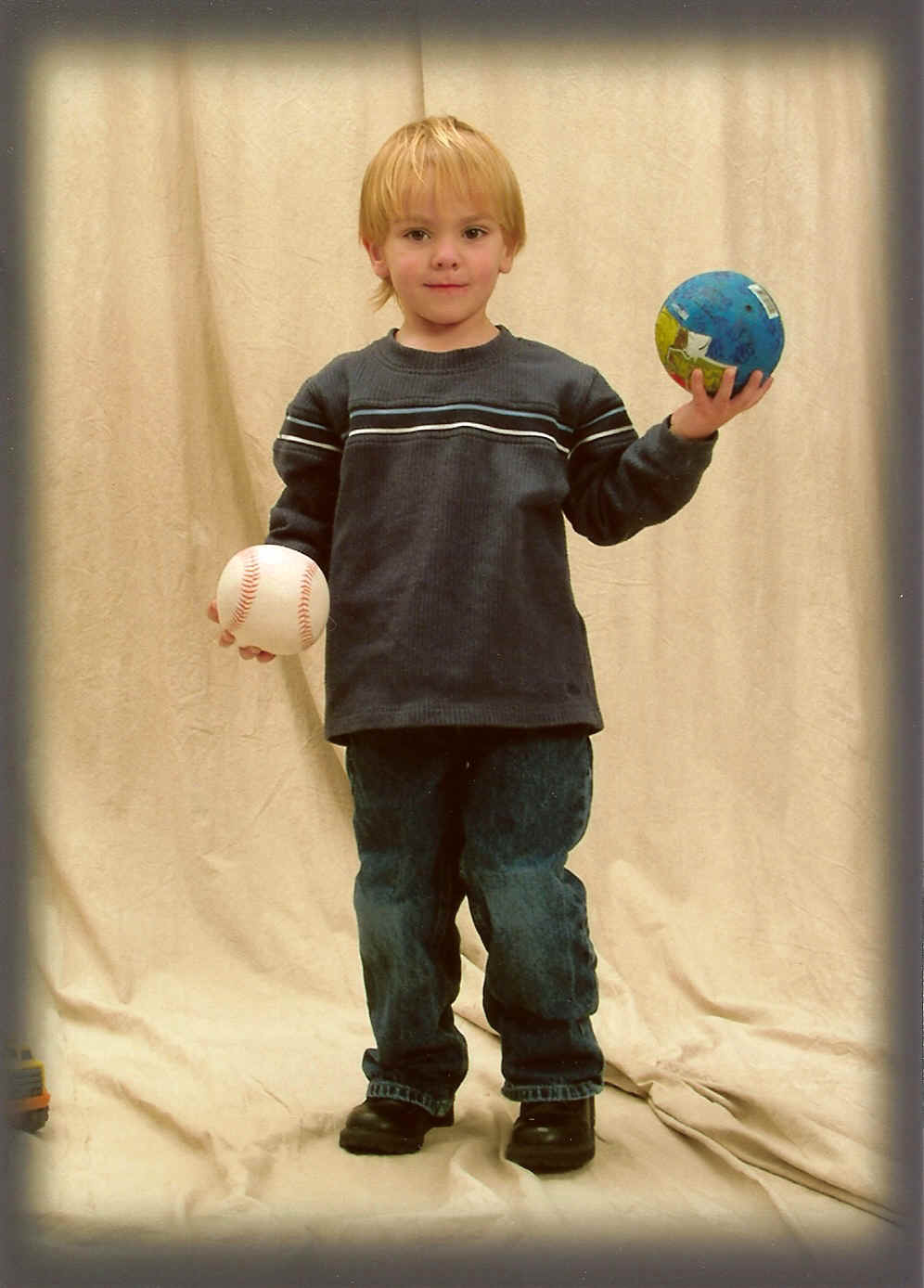 My other uncle is Uncle Michael. He is married to Auntie Elif. They have a two kids--Alexander and Elizabeth.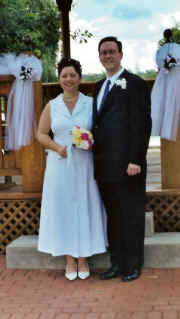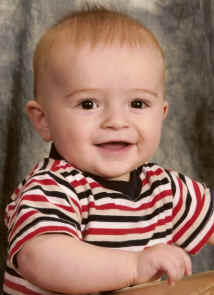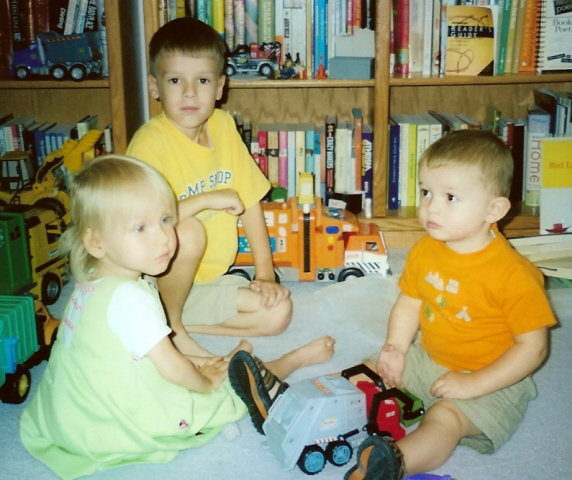 My mother's Aunt Barb also comes up to visit a few times a year. She lives in New York, and loves to take mini vacations to come and play with us. I wonder if these are vacations for her? We keep her so busy, I think that when she needs to go home to recover from her trip.