MDA Events
We love our Metro Detroit MDA friends! This organization has been instrumental in helping our family cope with the diagnosis of SMA. Although we didn't really sign up to become one of 'Jerry's Kids', we are proud to be part of this wonderful organization, and greatly enjoy taking part in events and fundraisers throughout the year. Throughout this journey, we will never give up hope that the Muscular Dystrophy Association will support research to find a cure for these deadly diseases, and help other families like ours.
September 2009:

This is our third appearance on MDA's Labor day Telethon. As before, we had the best time meeting new friends and sharing our story.
Christmas 2007:
Here we are at another party. Autumn had her powerchair, and was able to move around to the different activities. Everyone enjoyed all of the food (as usual!) making crafts, and visiting with Santa.
| | | |
| --- | --- | --- |
| | | |
In October 2007, we went to an MDA bowling event. Autumn had always watched Harrison bowl before, but she never tried bowling herself. She was overjoyed when she found out how easy it was for her to play too. On her first game, she scored a whopping 155!
Here we are at our second MDA telethon in August of 2007. Like last year, we had the best time. We went on the air late Sunday night, but came back to hang out on Monday.
| | | |
| --- | --- | --- |
| | | |
| | These pictures were taken at a Harley Davidson dealership. Autumn's picture was used on the invitation to MDA's 2007 Black & Blue Ball. Our family spoke at that event, which raised over $80,000 for MDA. Way to go bikers!!! | |
| | |
| --- | --- |
| | |
| | |
April, 2007:

This was our first MDA fundraiser. In a little over a month, the Persinger family raised over $1700 for MDA!!!
Here we are at the Bunny Bash for the second time. This year was fun for Autumn, as she just received her demo powerchair!
Here we are at our first MDA Christmas party in December 2006. Again, we got to see all of our friends. The kids participated in fun activities such as making ornaments, decorating graham cracker houses, and making scrapbook pages.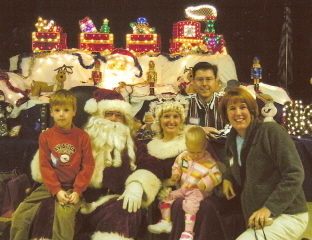 August, 2006:

Here we are--this is our first pre-telethon picnic. We had the best time, and were briefed on what to expect at our first MDA telethon on Labor Day weekend!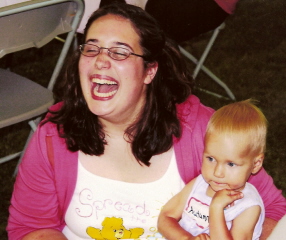 Autumn and Liz, one of our new MDA friends
| | |
| --- | --- |
| | |
| | |
| | Now, if there ever was a favorite MDA event, it is the telethon! We had so much fun meeting new people and telling our story on t.v. |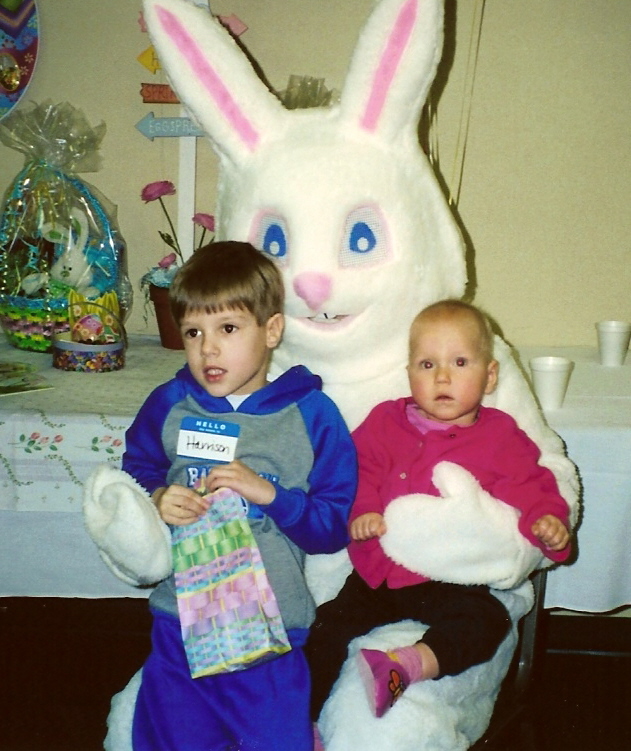 This was our first MDA event--the 2006 Easter Bunny Bash. We weren't sure what to expect, and were pretty raw emotionally, as this event was just weeks after Autumn's diagnosis. However, we were welcomed with open arms, and met so many people who we have come to love.