SMA Links
Please click on the links below.
These organizations have been instrumental in helping our family cope with the diagnosis of Spinal Muscular Atrophy.
This wonderful website tells the stories of our many SMA friends. Without these people, we would be lost and lonely in the strange world of SMA.
http://www.caringbridge.org/visit/autumn
This is Autumn's first website. We created it to keep everyone informed about what is going on with our family.
This is where we have met most of our SMA friends. We come here to laugh, cry, and share our stories.
This site is probably the best-know for information on all types of muscular dystrophy.
http://www.our-sma-angels.com/colesquilts
A mother's love is the reason for this site. Autumn recently received her quilt from this organization--click here to see! Volunteers from all over the world cross-stitch squares that are then put together to make quilts for babies, children, and adults with SMA. I love how this site is set up because you can see the wonderful work that others have done, as well look at pictures of the kids and links to their websites. Below are the quilt squares that I have made.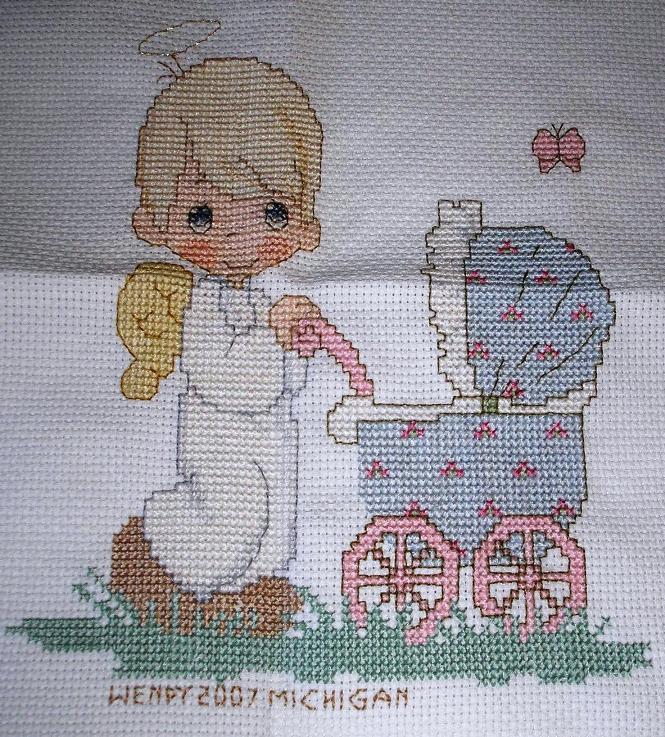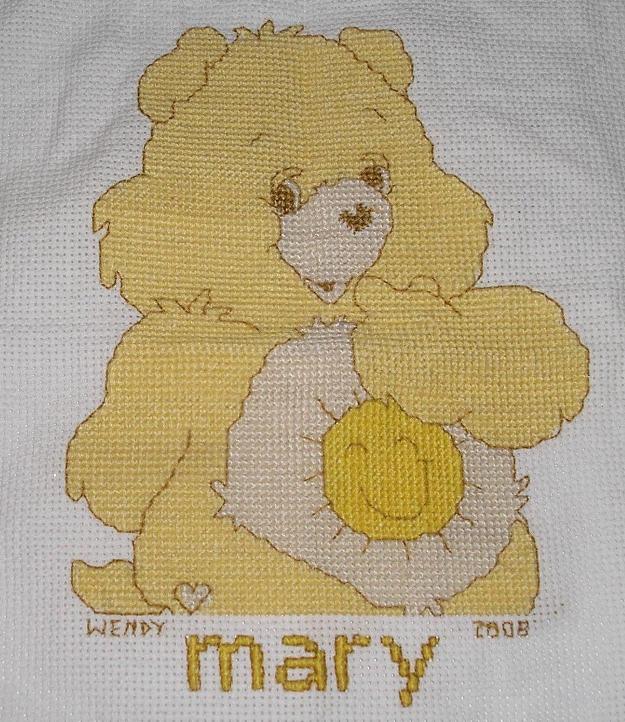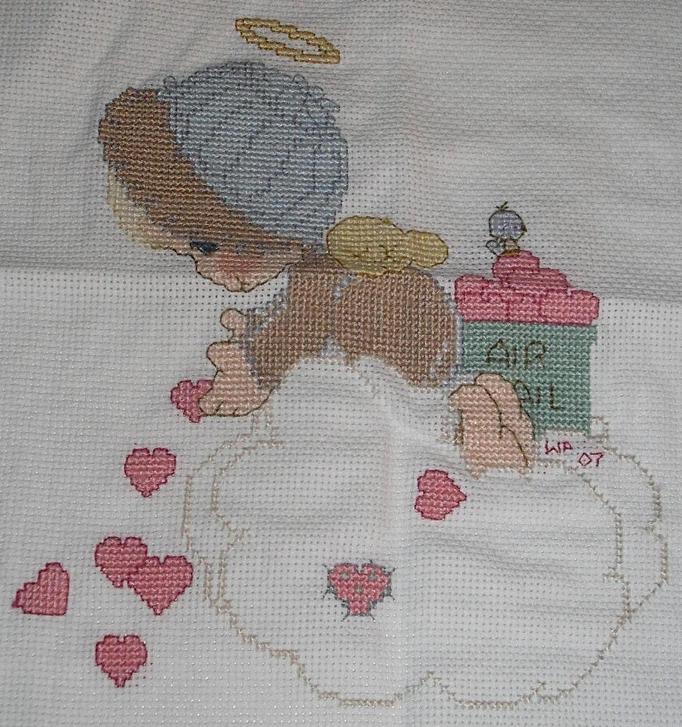 This is probably the Granddaddy of all websites that provides information on SMA. It was the first one that I discovered, and spent hours on in during those first weeks after we found out about Autumn's diagnosis.
The three above websites are also great sources of SMA information.
http://homepage.mac.com/npersinger/PhotoAlbum8.htm
This page was made by Autumn's Grandpa Neil. It shows pictures of Autumn's brother and cousin, as well as other family photos.