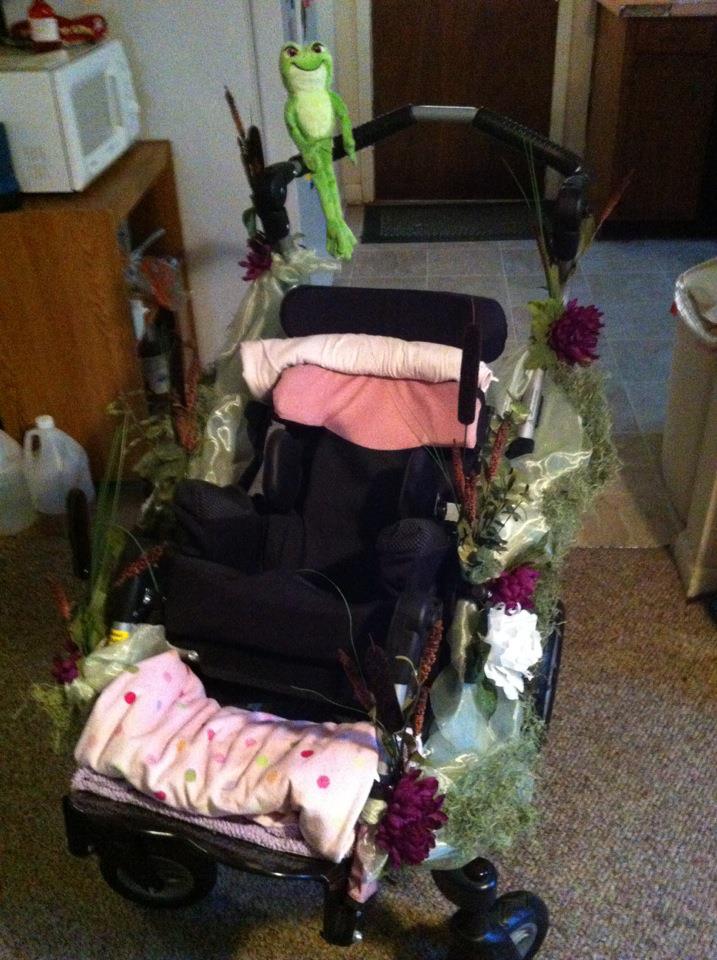 My Bayou Throne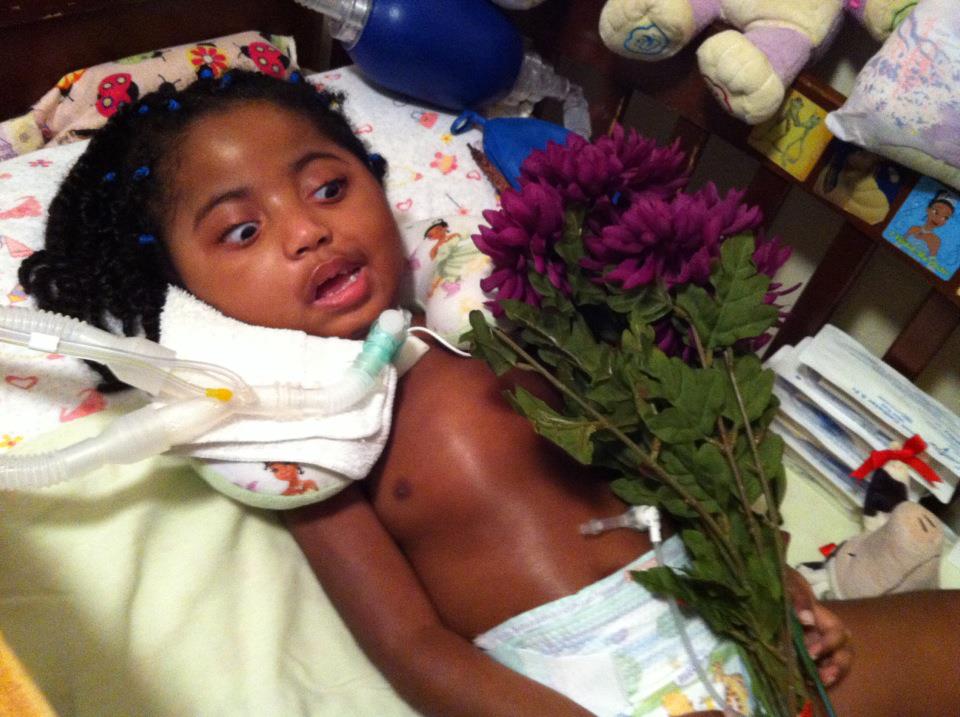 Momma showed me the flowers she is using to decorate my Bayou Throne. Nope, I'm not givin back!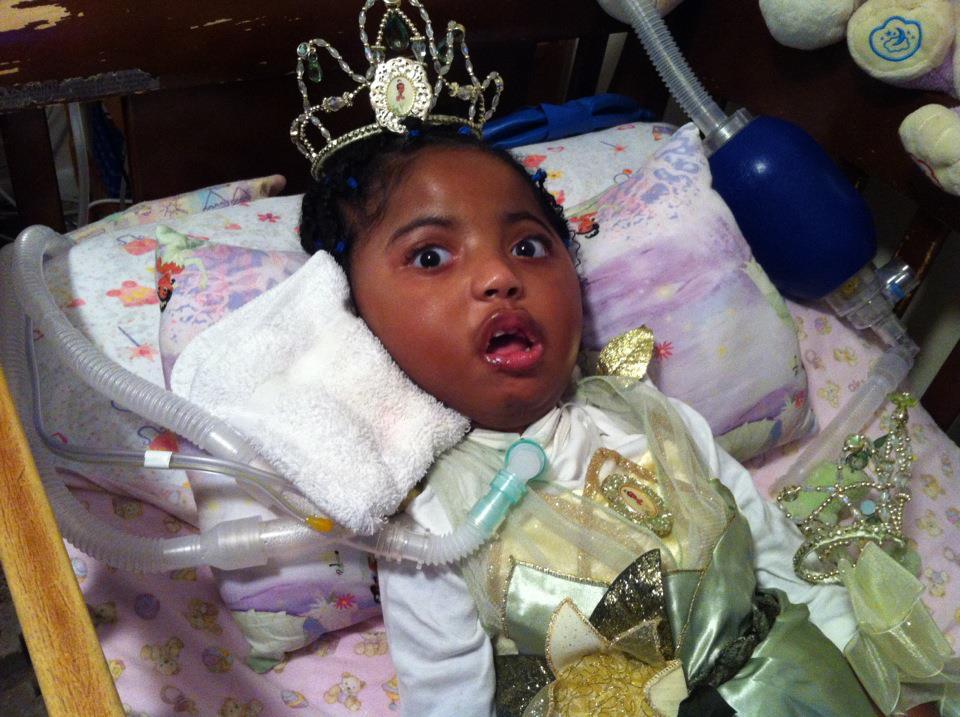 I'm Princess Tiana from the Princess & the Frog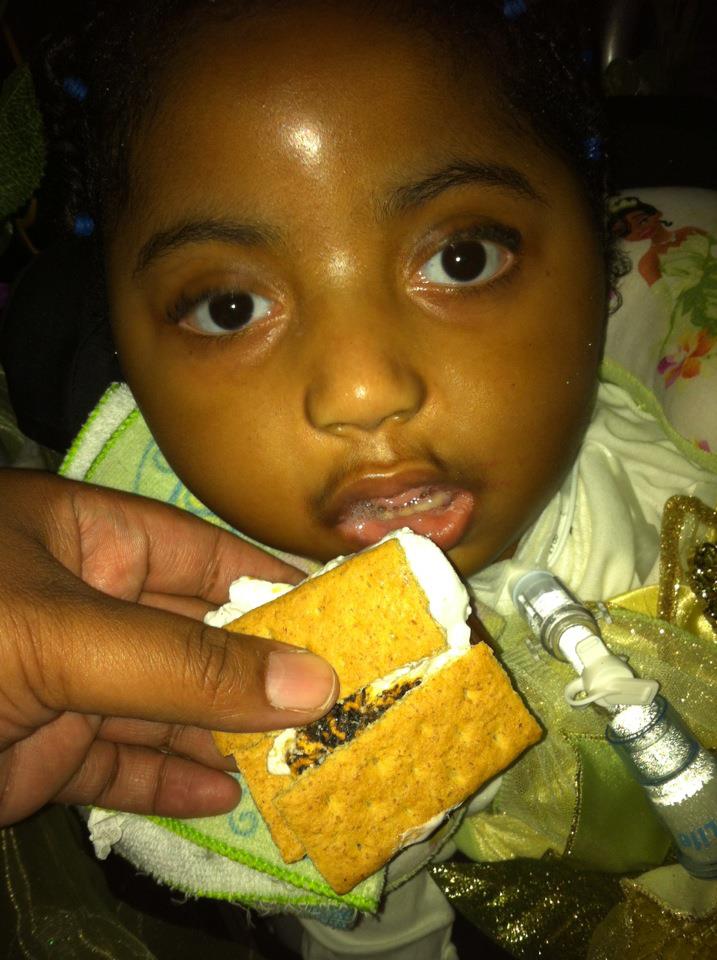 Mmm, s'more
I love being out and trick or treating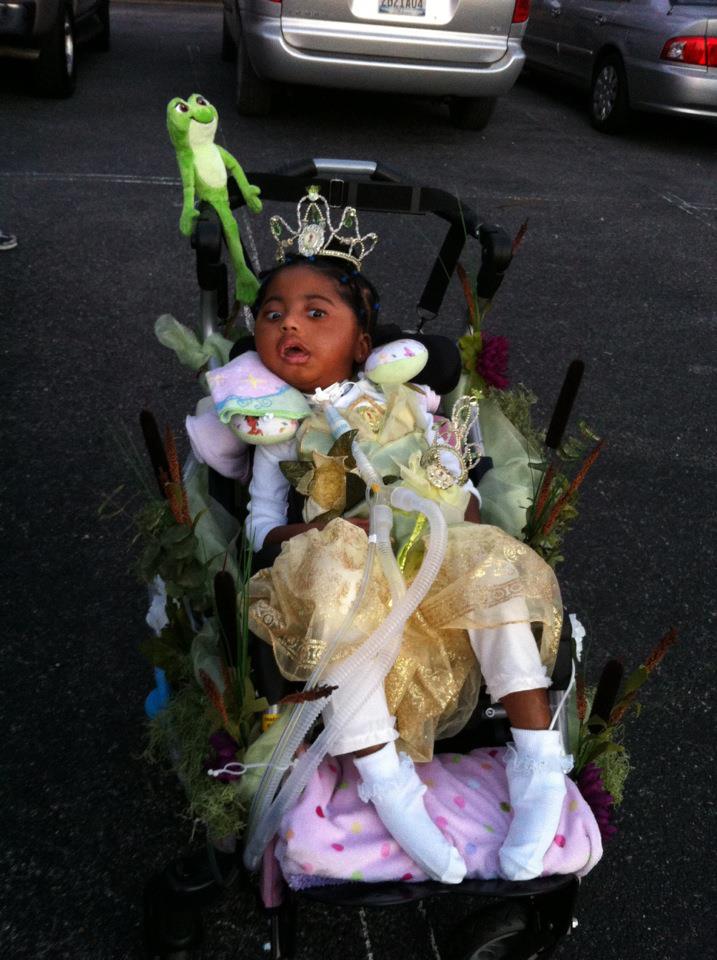 Princess Tiana and her Bayou Throne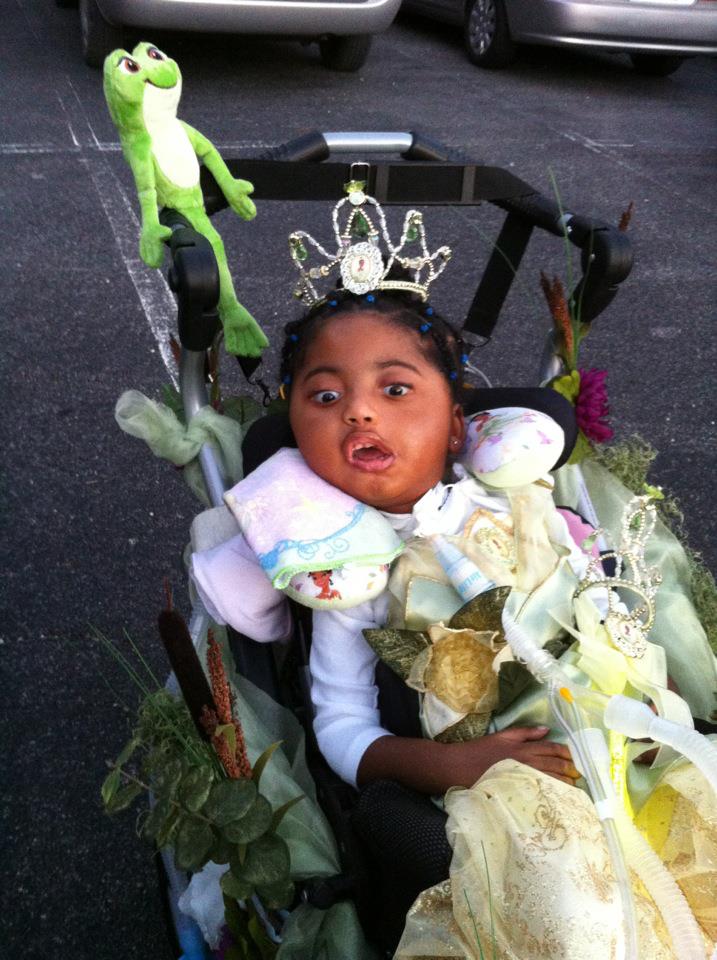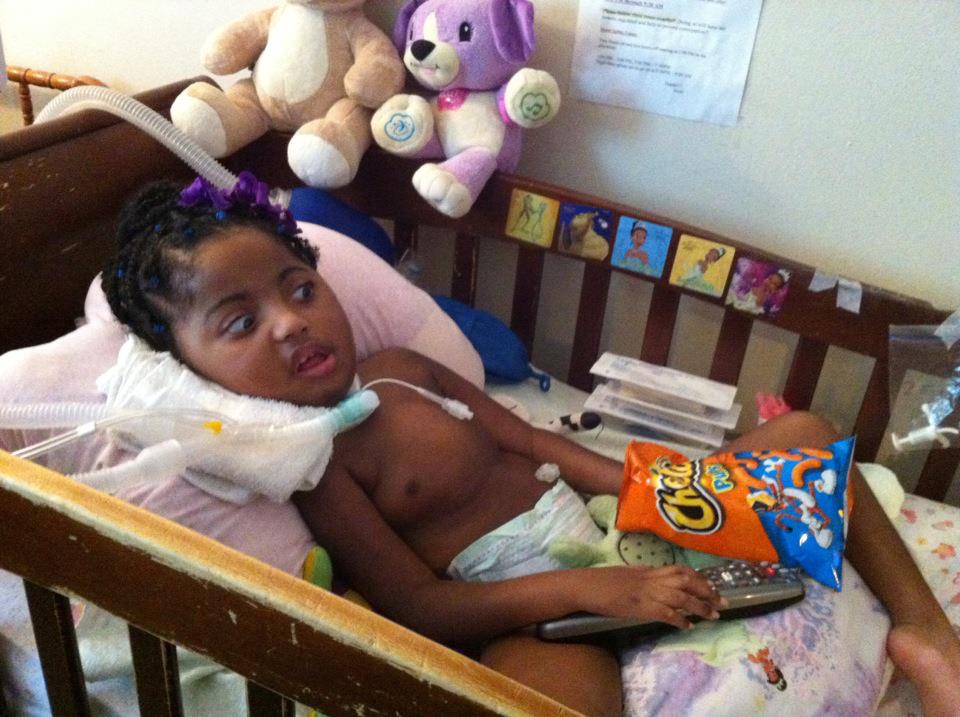 Got my cheetos and the remote, I'm all set. Just like DaDa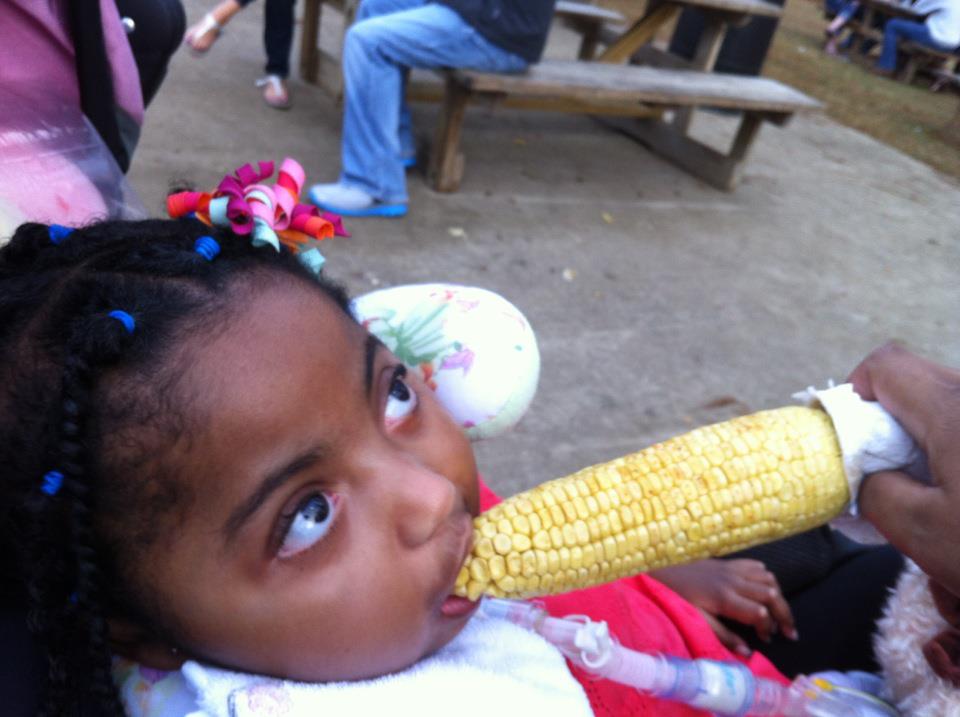 Tasting some roasted corn at the Greater Gulf Fair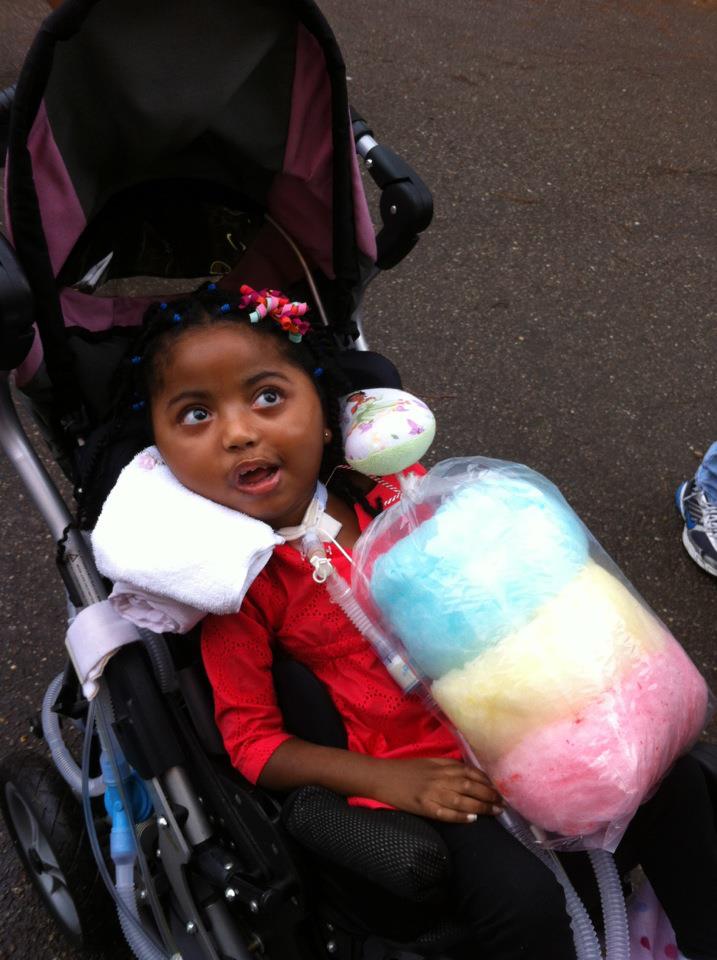 Mmmmm, I got cotton candy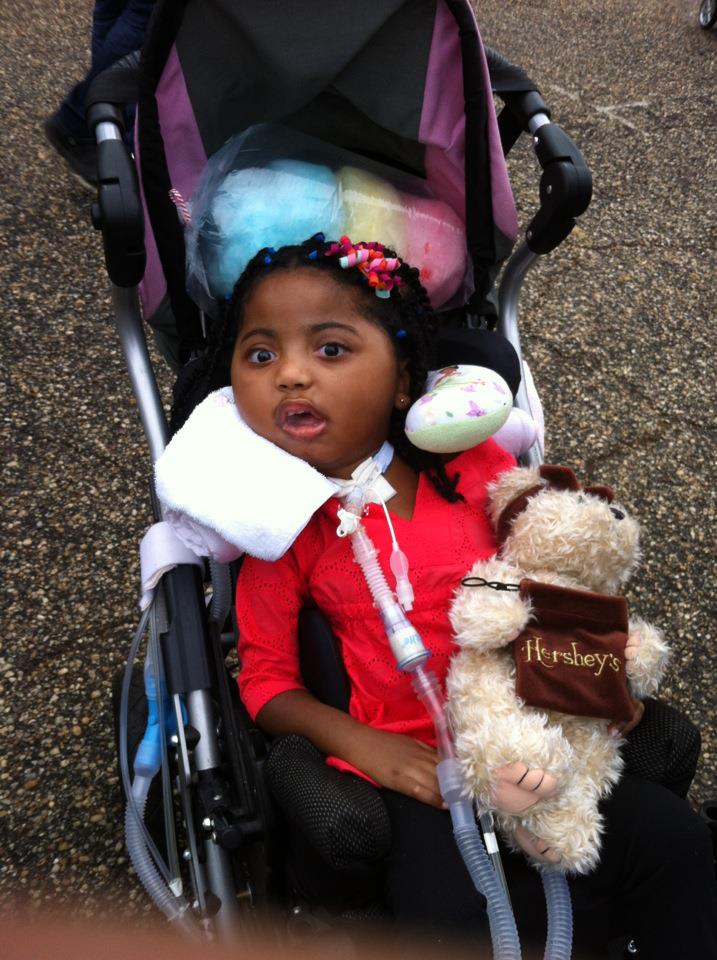 Just what I wanted Mommy! And the guesser got my birth date wrong! I won a bear!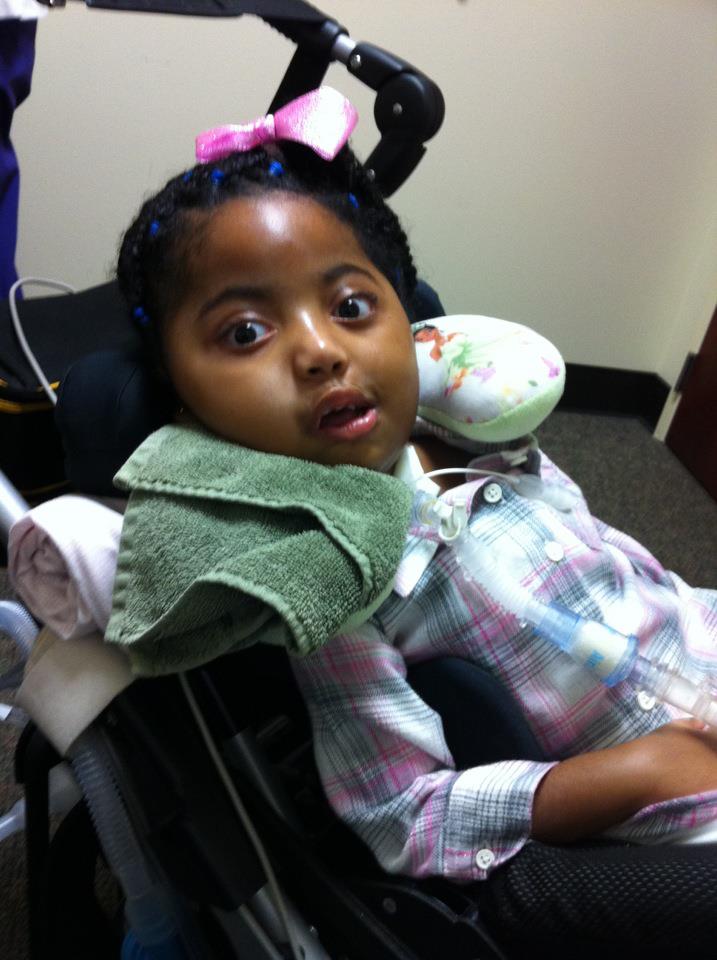 Ava at the doctor's (November 6, 2012). She got a clean bill of health, gained two and a half pounds since her last visit, and he increased her tidal volume by ten because she's growing so fast. Where has my little baby gone???