In September of 2004 we went to Houston. I got to go to the aquarium, which I loved!! And to my first major league baseball game - Astros vs Reds. Dad's an Astros fan and mom's a Reds fan. What's a girl to do?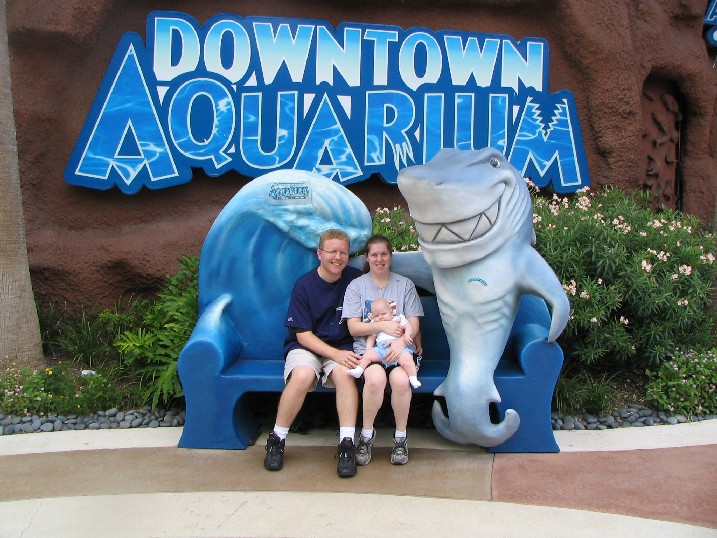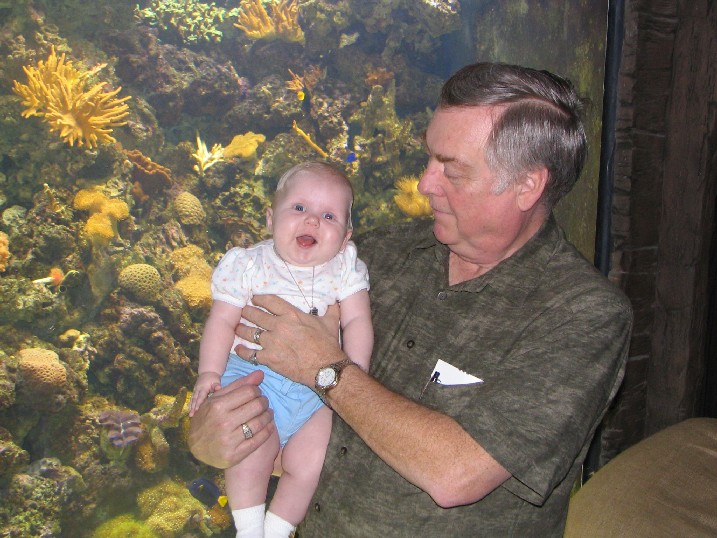 Here I am with Mommy and Daddy outside the Here I am with my Avus
aquarium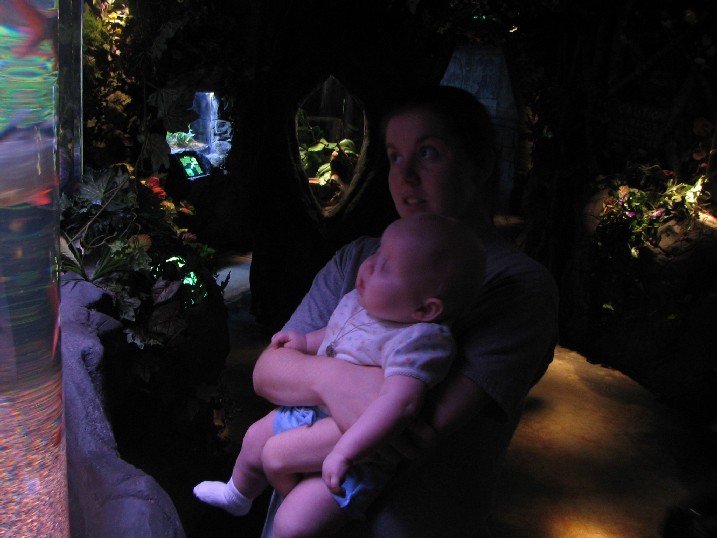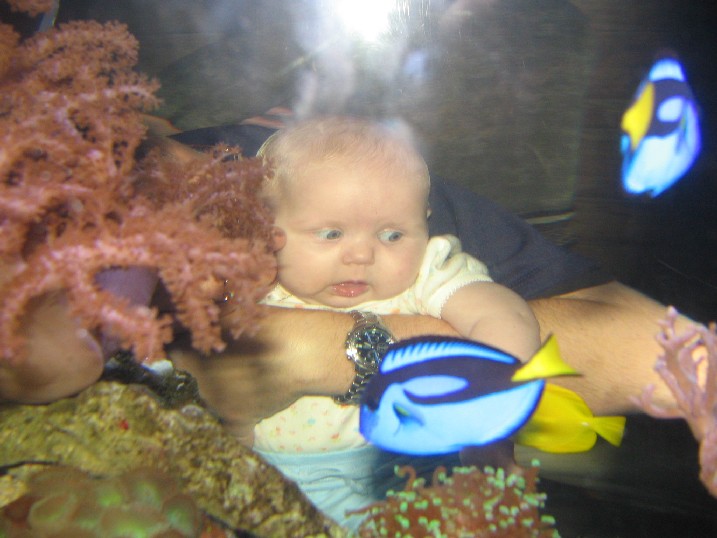 Mommy and I are checking out the fish Look at all the pretty fish!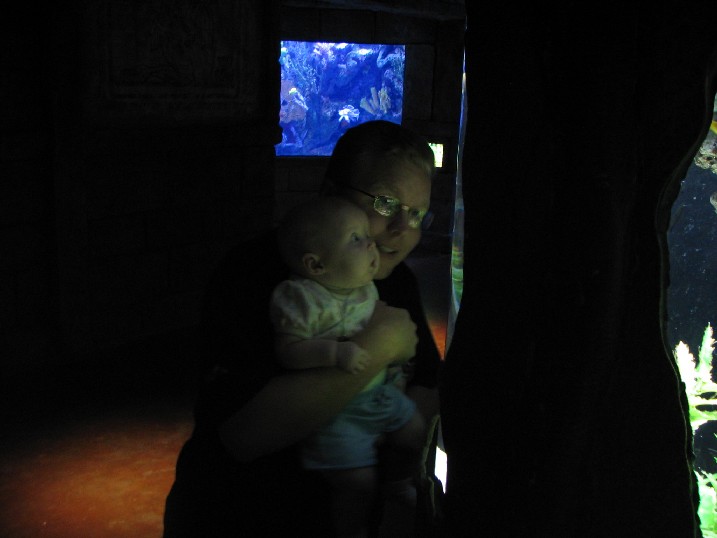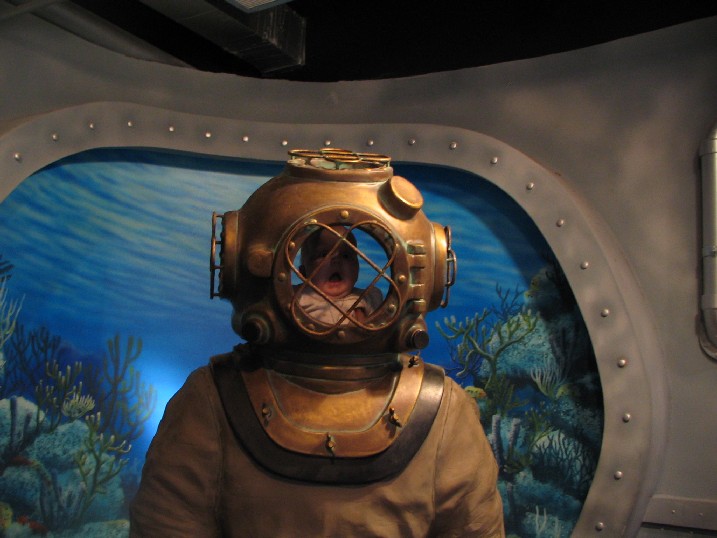 Daddy likes to look at the fish with me too I'm ready for my deep sea expedition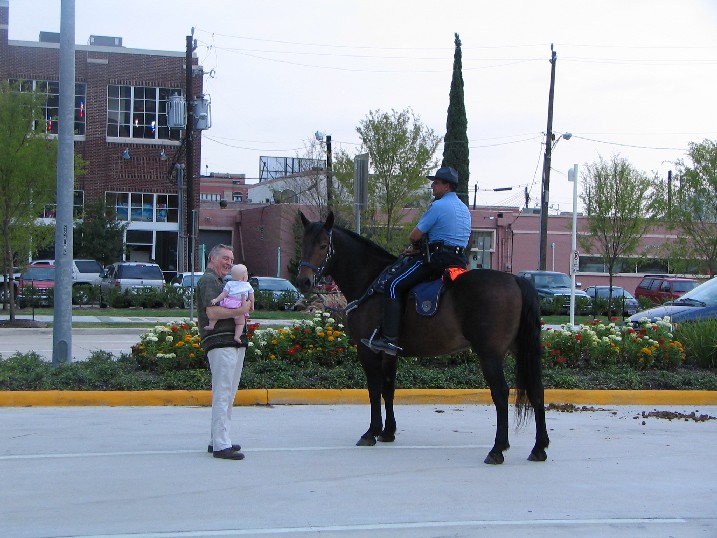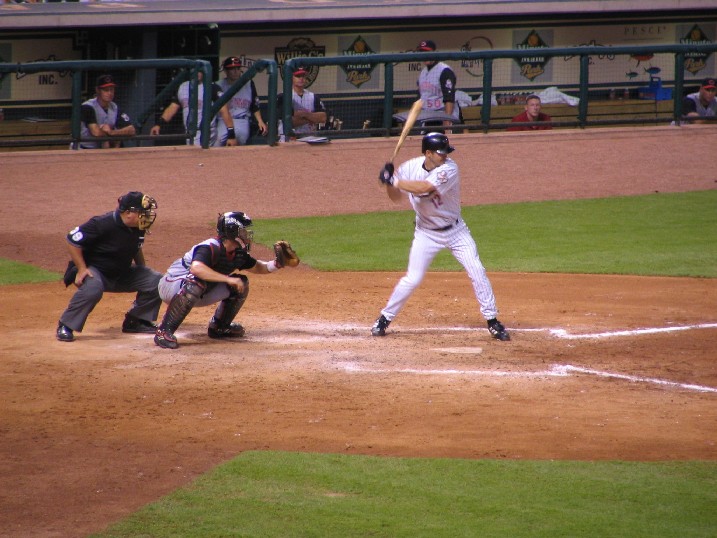 Here's my first meeting of a horse. No, he wasn't Swing batter batter batter, swing batter, swing!!
at the aquarium - we were on the way to the baseball
game. :)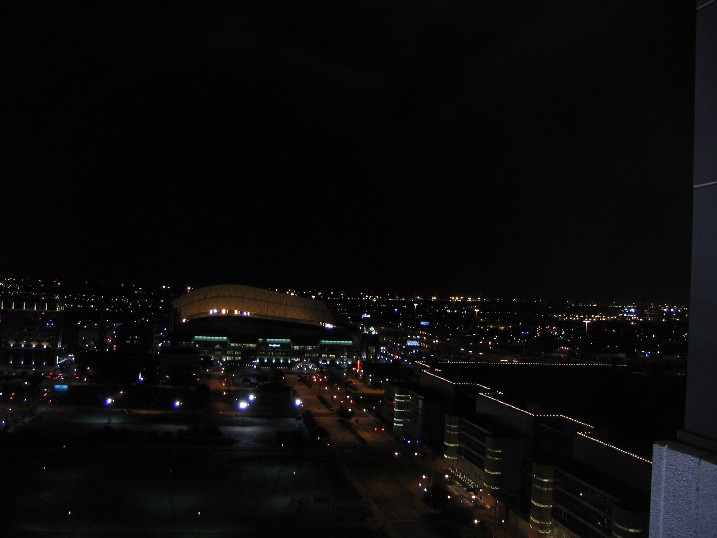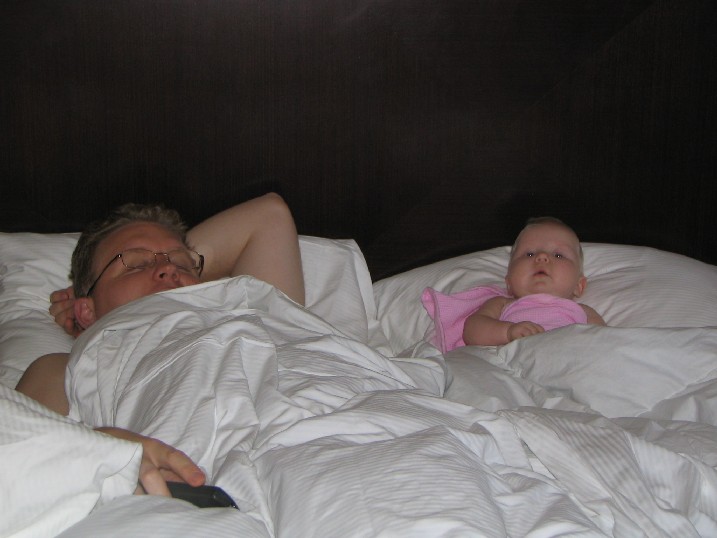 Here's the view from our hotel. That's the stadium where And what vacation would be complete without some
the game was. chill time with dad!