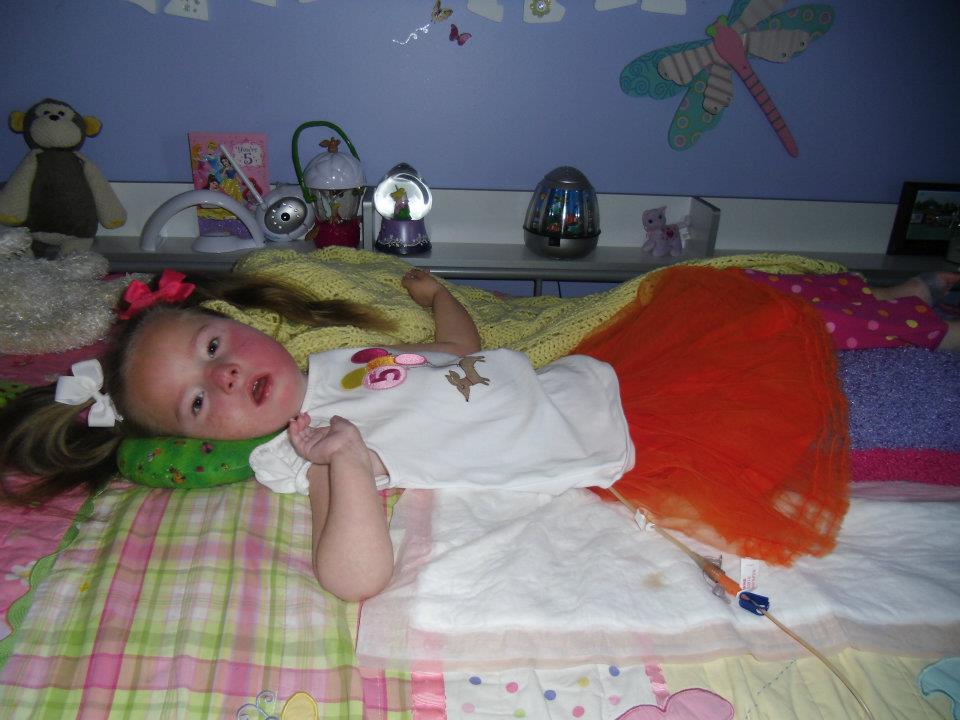 All dressed w/ my fancy skirt! *she calls it scratchy! :)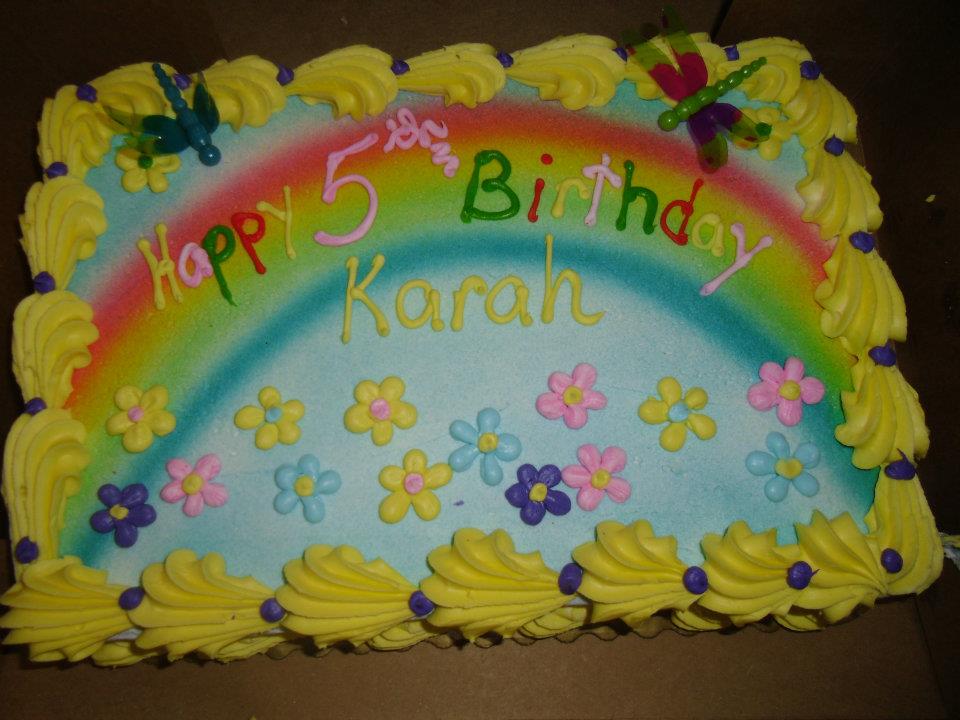 Karah wanted a YELLOW, rainbow cake w/ flowers!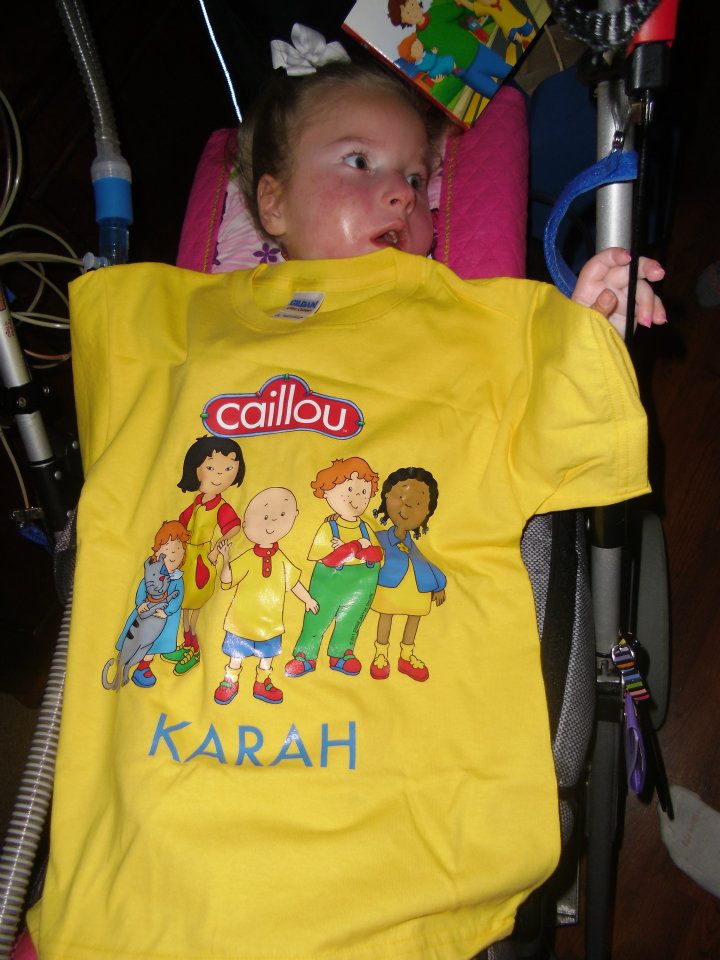 I bought her a custom Caillou shirt! Does this mean I don't have to watch it anymore?? :) Pretty please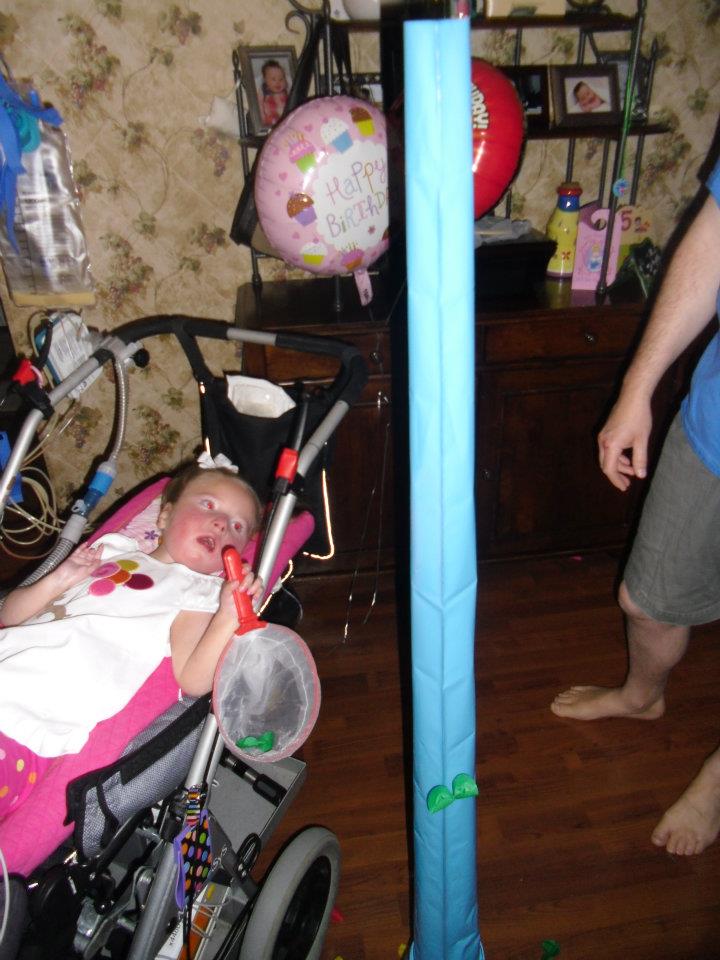 My new favorite game, Elefun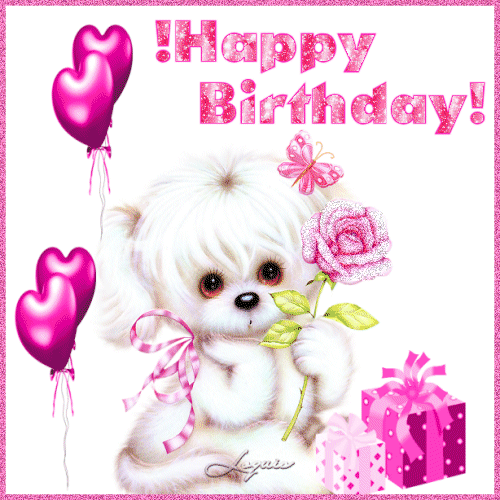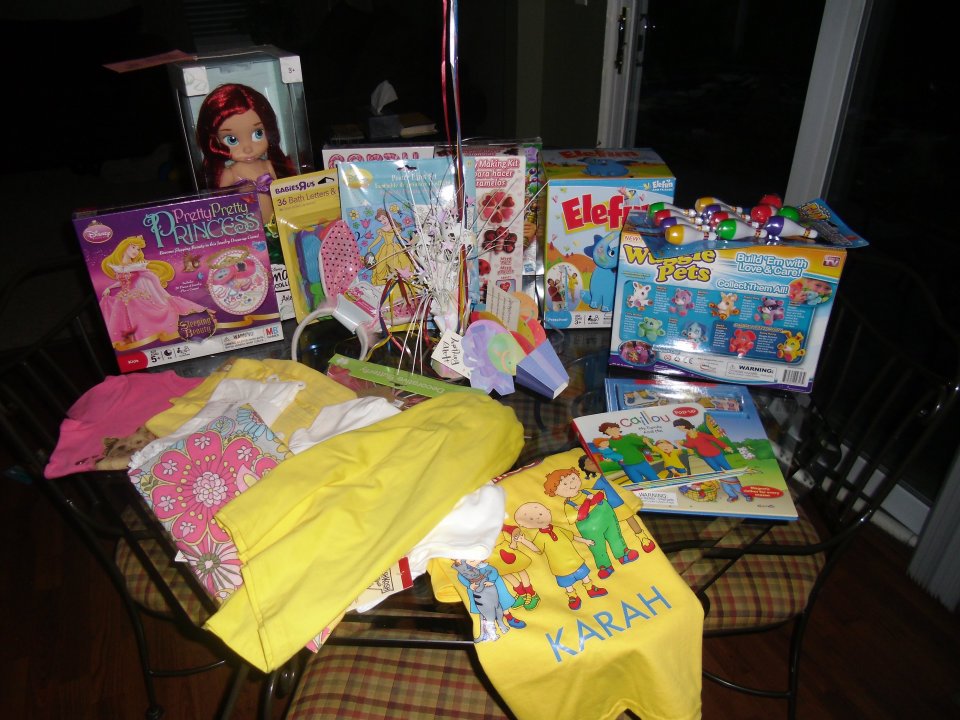 Thank you to those who sent Karah presents! We are gonna have a lot of fun w/ all these!