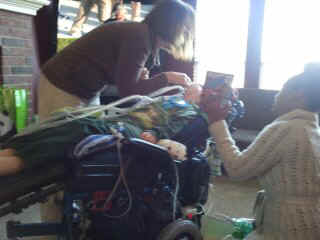 Getting to open my presents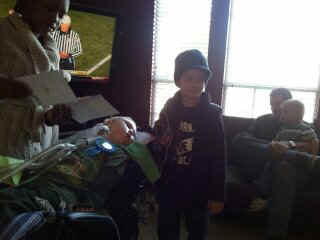 Tyler likes to help me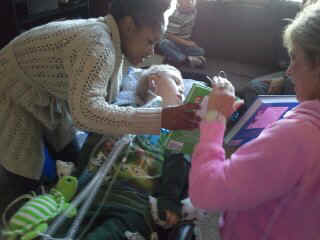 Aunt Stacey and my nurse Amber helping me open presents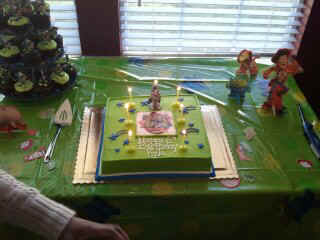 My Toy Story cake! I love lime green!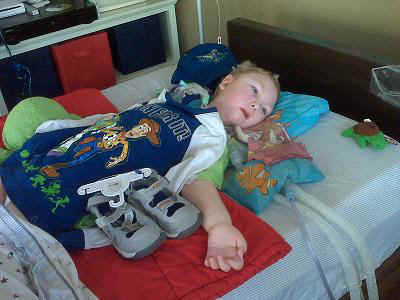 Mommy and daddy got me some Toy Story gear!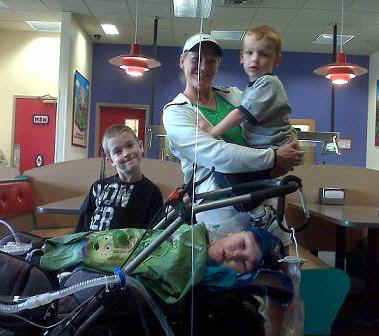 I went to Chuck E Cheese with Nathan's mom, Jennifer and brother, Owen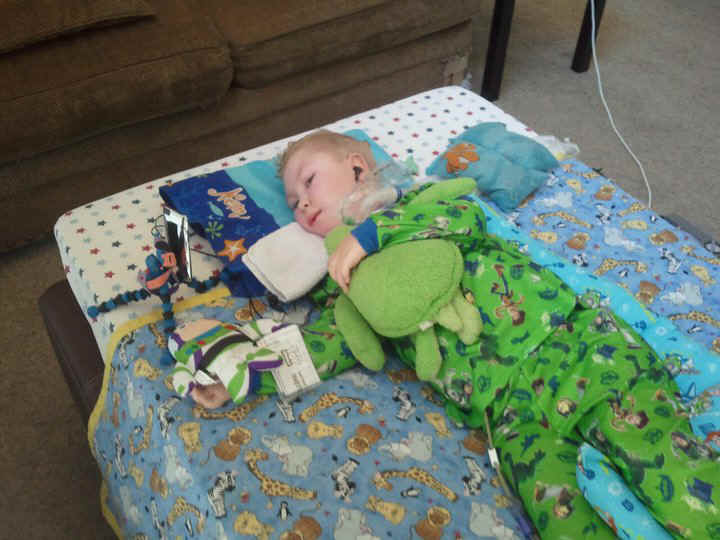 Got new pajamas!

Visiting Gracee in Missouri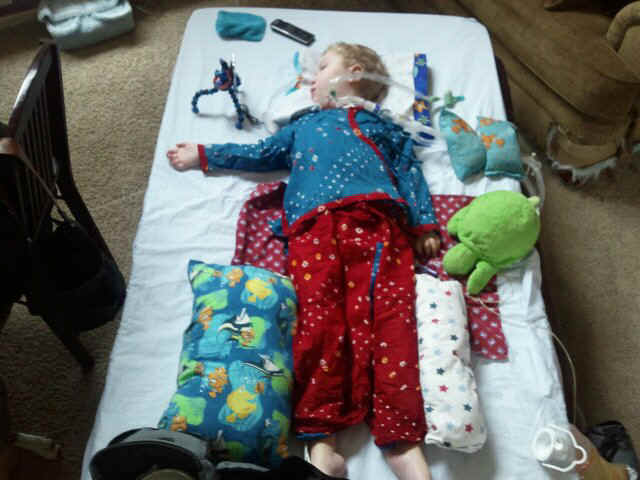 I got an outfit all the way from India!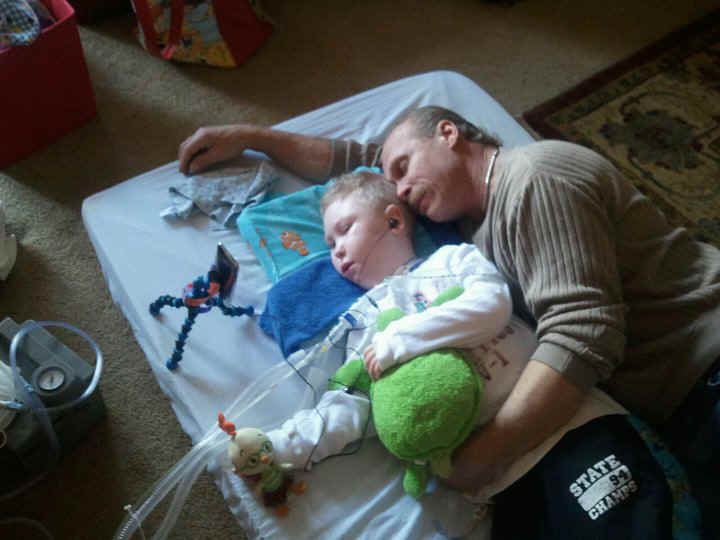 Relaxing with granddad Thanksgiving day!