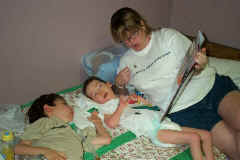 Colin, Casey and Counselor Susan having some down time on Casey's bed.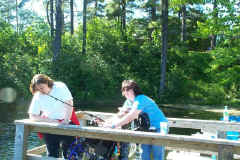 Counselor Carrie, Mom and Casey trying to catch fish!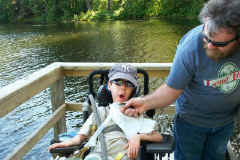 Kiss the fish before you throw it back!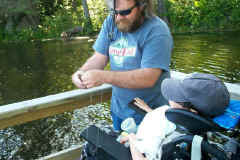 Casey and Daddy caught lots!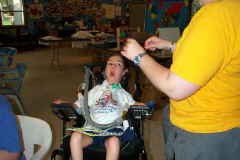 Casey in Arts & Crafts.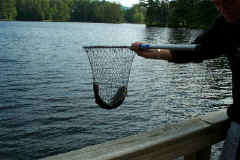 Colin caught the BIGGEST fish with Counselor Carrie!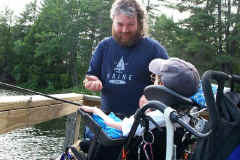 Daddy is proud!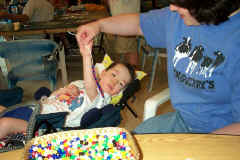 Colin making a keychain. "Blue, red, red, blue, blue, red" (his favorite colors!)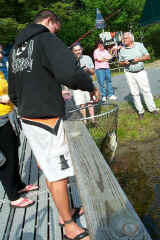 A HUGE largemouth bass!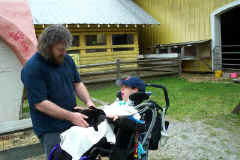 Casey and Daddy petting the bunny