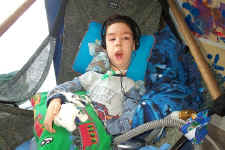 Casey enjoying a day off in his PJs swinging in the sky chair, listening to tunes!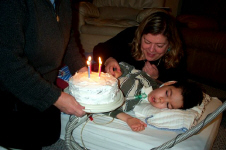 Aunt Chris's birthday!
January 14th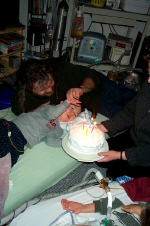 Colin loves to help with putting out the candles!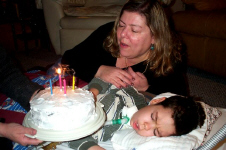 Casey is not too happy when other people have birthdays!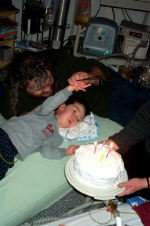 He could do this all night long!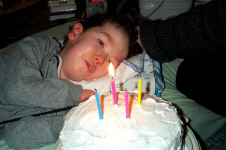 Colin, trying to blow out the candles.