Our outing to the Forever Young Tree house
Grand Opening in Burlington, Vermont!
November 5, 2004
The World's First Universally Accessible Community Tree house at Oakledge Park, Burlington, VT. is a joint effort of the Forever Young Tree houses, Burlington, Vermont and the City of Burlington, Vermont. There are other accessible tree houses, but this is the first that has been built by grants from a city and private donations and that is for the community, NOT associated with a private organization.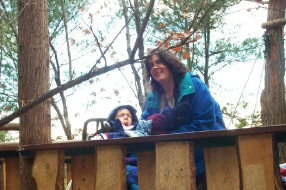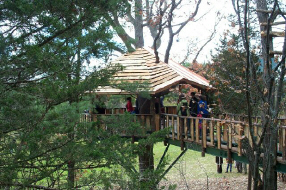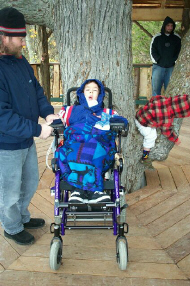 It was cold, and windy but we are glad we went! Lots of people came out to show their support and to take a cruise through the tree house!
PS When (if) I get my photos scanned from my 35mm camera, I'll add them to this page.