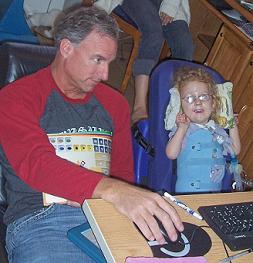 Sara with her RUSD home instruction teacher, Wayne White, trying to figure our intellikeys program.
Intellikeys do not work
with SMA 1 kids.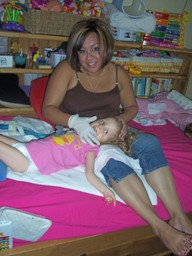 Sara and her LVN, Kathy. Here's to you, Kathy, the most dedicated LVN for 2006, doing oral massage/therapy.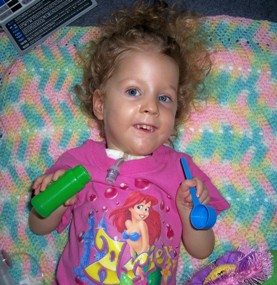 Sara playing on the blanket Grandma Shirley crocheted for Sara. (3 years)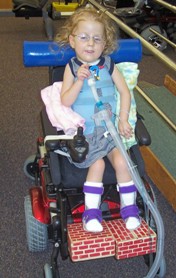 Sara, August 2006 in the practice power chair at the Sunshine MTU.