PLEASE

HELP FIND A CURE!
SMA-SPINAL MUSCULAR ATROPHY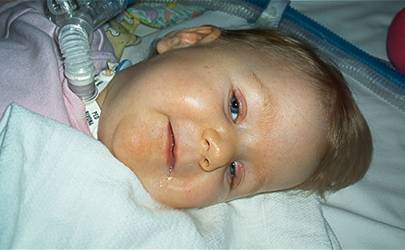 Sara Rose Greene

Born 9-13-02

SMA Type 1
*SMA is the number one genetic killer of children under the age of two.
*One in forty people carry the gene that causes SMA.
*SMA causes loss of almost all muscle control- crawling, sitting, rolling, walking, swallowing, and breathing.
*SMA shows no age or ethnic preference.
*There is no treatment- (some improvement in studies w/ mice)
*Funding for research is greatly needed.
Make Donations to Families of SMA
(Donations are tax deductible) P.O. Box 196
Libertyville, IL
60048-0196
For info call 1-800-886-1762