December 4, 2005

Please see my post on Planet SMA, the home page. We lost Morgan Saville today and I am just too empty to post about it again. I loved that little girl so much...and my heart is just breaking for her parents, Stacy and Bill. Stacy has become a loving, caring friend...and I have grown to love her and Morgan so much. This loss is almost too surreal. Life without Morgan? It doesn't seem possible...

I don't usually get down...but today, I'm allowing myself to do it...to feel anger and frustration...and pain. Morgan wasn't sick. Not that it matters...but it was so unexpected. She was just being a three year-old playing with Polly Pockets once second...and gone the next. It just doesn't make sense to me. I can't wrap my brain around it...and honestly...right now, I don't want to. I am blessed to have known and loved her...and will continue to honor her and her memory as long as I am alive. People NEED to know that she...and all of our precious kids...LIVED and made a DIFFERENCE in people's lives.

That's all I've got today, folks...

Kim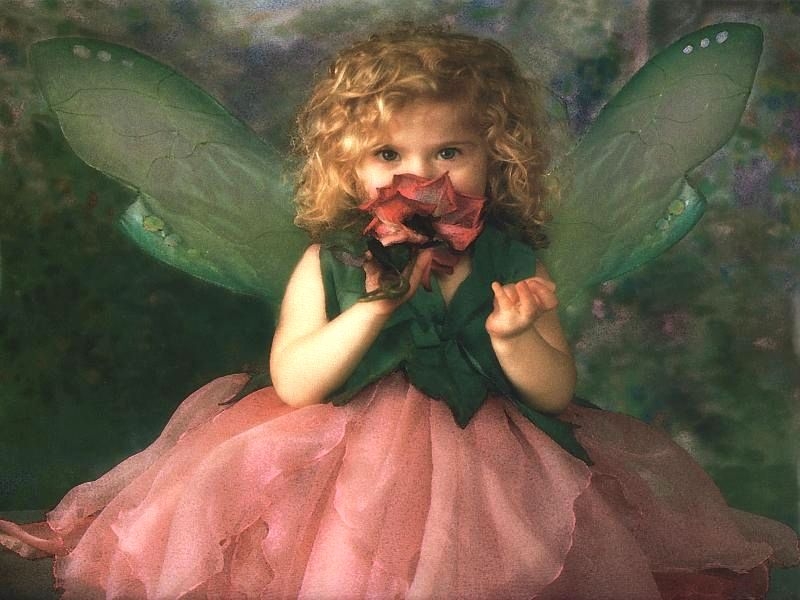 November 24, 2005
Happy Thanksgiving, everyone!

Yes, I'm going to do it...I am going to make a rather lengthy (okay...a REALLY lengthy) post about today and what it means to me. I know you're all shocked..."KIM is going to make a lengthy post?! THAT never happens!" Sorry, guys...but here it goes...(and NO SKIMMING!)

I've been up since 2am, thinking. Miss Skyler woke then...at 2...and wanted to play. That's fairly typical for her, and usually, I am trying to get her back to sleep. Sometimes BEGGING her to go back to sleep, because these middle of the night play parties can go on for HOURS. But last night was different. Last night when she woke, I was happy she did...THANKFUL she did. We talked, we played, and it was great. Truly great. And I think I know why (and so do you all!)...

Last night...not at 2am...but at around 4pm, I realized I needed to run out and get a few things for today. Jeff has been on his "bad" leg too much lately...so I wanted to spare him another trip to the store. Of course, I needed to shower. That hadn't been #1 on my priority list yesterday. I took a look in the mirror...and was slightly horrified. I color my hair (again...I know you're all shocked there...it looks so natural! lol)...and my roots somehow had grown out...about 3-4 inches out. Looking back at me in the mirror was a woman looking as if she were trying to relive life in the 1980s...bad dye job and all. There was nothing I could do, of course, I had to shower and go out as is, hoping I wouldn't see too many people I know. I never want people to look at me with pity, as a frumpy housewife who just seems as if she can't get it together. I don't CARE what people think of me...but I don't want or need pity...especially because I don't pity myself...

So, I showered and left...

It's really cold here, in MA. In fact, it's snowing today. A pretty, powdery white snow. I love the first signs of winter. I always have. So, as I stepped outside my front door (tripping over the walking stick that is there to scare off the coyotes when Skippy is let out), I was hit with a blast of cold air. And it felt GOOD. Really refreshing. As I was driving to the store, my mittenless hands actually smarting from the cold sting of the steering wheel, I was hit with another blast...literally. It was a realization. About my 3-4 inch roots. As I started thinking, allowing the realization to sink in, I began to smile...wide...almost foolishly. I felt so stupid. I began to repeat the works "thank you", out loud - over and over and over again. I was thanking our Creator for my dang roots...the ones that had inflicted such horror in me less than an hour before...

I realized that I was proud to have these roots. The meaning behind WHY I have them is so incredibly significant. The day I DON'T have roots, that my hair is perfectly coiffed and colored...that might be the day that I don't have my daughter here with me anymore. I have these roots, because I don't have time to think about my hair, my clothes...sometimes, yes, my hygiene. I have these roots because I can't often leave my house...and can't have my sister-in-law over to color my hair because of sickness, appointments, etc. I have these roots because I am given the precious gift of being allowed to live yet another day with my child...a child who was given just months to a year (2 years at the most!) to live...yet she is still here 4 1/2 years later! My hair is currently a wild array of colors because I am BLESSED...incredibly blessed to have an amazing husband and kids...and a disabled daughter who works her fanny off every day to LIVE and be HAPPY...

So...needless to say...I pretty much skipped through the stores last night. I held doors for people, said "excuse me" til I thought I could say it no more and I smiled at others when they were snippy or rude to me. In the package store, while I was buying wine for today, I'm sure they were thinking, "I don't know if I want to sell this woman ANY alcohol!! She doesn't need any more!" LOL I was literally drunk on life...and looking very much the giddly, silly woman that I was at the time...that I still am today. And that I was at 2am this morning, thankful that my daughter awoke, wanting to play...wanting to sing me songs...

Not everyone is so fortunate. There are people who live life on a smooth terrain...not a bump to be seen or felt...because I don't think those people know what it's TRULY like to be thankful. I know *I* didn't know...until Skyler came into our lives. I think those of us who have been blessed with Angels...either still here or in Heaven...wouldn't have traded a second in time with our kids for something different. Of course, we don't wish SMA on any child...but it came into our lives, in the form of beautiful, intelligent, brave little babies...and we were BLESSED to be given such gifts.

I won't speak for those of you who have lost children. But I will thank you...for loving our children who are still here, for sharing your babies with us, and for continuing to spread awareness and love throughout our community even though you have gone through the most devastating of losses. We are BLESSED to have met your children - and to have you here, with us, in this family. It is all of you who bring home the fact - day after day - that I am so fortunate that my child is still here. When a child passes, we all feel the loss so greatly...because we know it COULD have been our child. That realization is so da*n frightening. So, I THANK YOU and your amazing kids for your inspiration and love...and support...

So, I'm thinking...maybe the roots can grow a little longer. 6 inches might do :) It'll be a few more hours of LIFE not wasted on something that really means so little...

THANK YOU...all of you...for being in our lives. I don't know what I would have done without you...or your incredible kids...

Happy Thanksgiving everyone...
Kim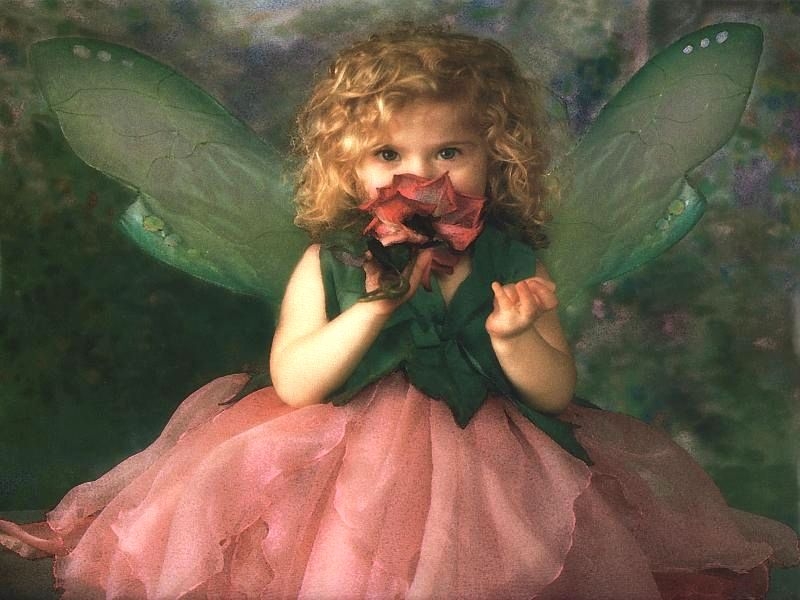 Thursday, October 27, 2005
Gee, do you think I've taken too long to update this journal?! I'm sorry. Life has just been moving along...and sometimes it's tough to catch up. By now, most of you reading this journal know all the news that has been taking place during the past 2+ years since I last wrote in here. But for those of you who don't know, I'll give a very brief synopsis.
Skyler is doing GREAT. Thank GOD. Really, I thank Him EVERY day for allowing us to share our life with Skyler and our other two children. Sure, each birthday is a HUGE milestone for Sky...another year living with this disease, another year our Miss Sky proves that the doctors can't tell you when you are going to die. But it's the day-to-day I am really thankful for. Each morning she wakes with a smile. Each afternoon she spends yelling out at books, the TV, her siblings...her mom and dad. And each night she closes her Big Baby Blues and drifts off into sleep. I am thankful for the milestones...but more so for being allowed to be in her incredible presence day-to day.
Last late Spring, Skyler became ill. The illness led to a collapsed lung, intubation...and eventually a tracheostomy. It also led to a five week hospital stay, where it was Skyler who made each day in the PICU bright and sunny, when it could otherwise have been dark and gloomy. I was there with her...all five weeks...and never went further than the bathroom just past the PICU doors. I stayed by her side every possible moment. I missed my other two children desperately...but even they begged me to stay, to care for their little sister while she was away. While I stayed at BMC with Sky, Jeff stayed home and cared for Luke and Casey, got the house ready for our newly trached daughter, visited Skyler and me...and he also worked. He was one busy guy. My parents also visited several times a week...and kept me fed :) We considered ourselves lucky, though. It was Sky's first hospital stay since she was 10 months old...over two years...and we were thankful we had been able to care for her ourselves, at home, during her other illnesses! We were also VERY thankful to be spending her third birthday with her...even in the PICU. She had survived...and she was thriving. What else could we ask for?!
This past year since Skyler's tracheostomy has been a busy one. I began homeschooling Lucas (and Skyler, too!) in January (which I love!), Skyler started with a new Speech Therapist, Marie, who she loves (so do we!). Alice has (thankfully) stayed on as Skyler's Physical Therapist...and we are so grateful for all she has done to keep Skyler pliable and comfortable the past 4+ years! Jeff has also been ultra busy with work, and with helping me out by doing laundry, dishes and playing chauffer for Luke and Casey. So much has gone on, and I'm sure you don't want to read it all here :) I guess one of the biggest steps we took this year was starting Planet SMA, the New England Chapter of SMA Support, Inc. You can visit us at www.planetsma.com to see what we have been doing thus far! We decided that we wanted to do something locally, to help kids and families living with SMA. Even though I've been busy designing, planning, etc. it has been SO worth it...and such a rewarding experience. Laura has done so many amazing things for families over the past years via SMA Support...it just made sense that we would partner up on something like this...and we're very honored that she has deemed us honorable (and sane!) enough to open her first official chapter!
So, Life goes on...and on...and on. And we just go with it...wherever it might take us. We are SO THANKFUL and BLESSED to be part of such an amazing community...to have such incredible children...and family and friends. Life is Good. It really is. It's a blessing we often take for granted. Skyler has taught our family that we should cherish each and every day...and that the important things in life are those we find in the heart...and in the company of those we love and respect. As my good friend, Dorothy, said, "There's no place like home." And though it might sound corny, it's incredibly true. You don't need to look very far when searching for your heart's happiness...it can be found right at home, within the relationships you have with your family.
Take care all...and I'll try not to wait so long before I update next :)
Kim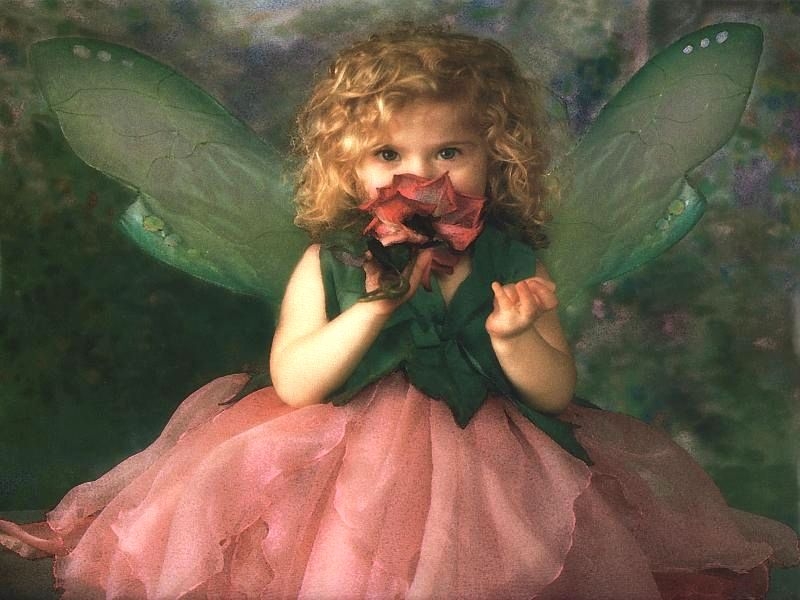 Wednesday, May 7, 2003
As of 12:30A, I truly thought we might be on our way to the hospital. We couldn't stabilize Skyler after a cough session (she had been rattling so much in her throat and kept breathing against BiPap, causing her alarms to go off)...and then she plugged. Big Time. She went down by 10's...very fast. I had the cough machine right there, so Jeff cranked up the O2 (which we use in emergencies) and I just kept coughing...until I saw the breaths break thru her chest and tons of stuff came flying out of her mouth. Immediately, Sky's numbers began to rise and within seconds, our precious little bingaling was SINGING on BiPap. It was nothing short of amazing. I called Karen and Bill (who were still awake at 1 AM!) for the PICU number for Boston Medical Center (couldn't find it, though it should be within grasp) - just in case we had to go. But after I hung up with them, I turned and found that Skyler was still singing to her favorit! e Barney tape (Mother Goose) - and every part of her body that could move was moving! Arms waving, shoulders, legs and head were wiggling. We kept telling her she had to stop moving her feet, because we wanted to get an accurate reading on her pulse ox...but she just laughed and kept wiggling them anyway. I listened to her - and her lungs were clear...and there was no rattling sound in the back of her throat either! Her SATs weren't as wonderful as they usually are (they were 94-98), but then they settled down and stayed 97/98. She did sleep with lower SATs the rest of the night (maybe because she was exhausted) and her alarms went off a few times when she fought BiPap breaths...but when she worked with the BiPap, her SATs stayed around 97. And when she woke this morning, she was happy, happy, happy - and clear - and got through 2 cough sessions with no problems! Right now, she is SATting well, playing with toys...and singing.! ..again! I'm not sure we're out of the woods yet...but I am sooo ooo thankful that we had the cough machine and BiPap...what we needed to try and get her through this illness. Sky's been a little fighter...and even as she was plugging, she was working so hard to cough whatever it was out of her throat...and then she celebrated by singing and dancing at her success. I could just cry...I am so proud of her. Hopefully, we're at a turning point in this illness, but even if we have a rough patch ahead of us, I am still so incredibly thankful that our baby is with us this morning...Hugs to all, Kim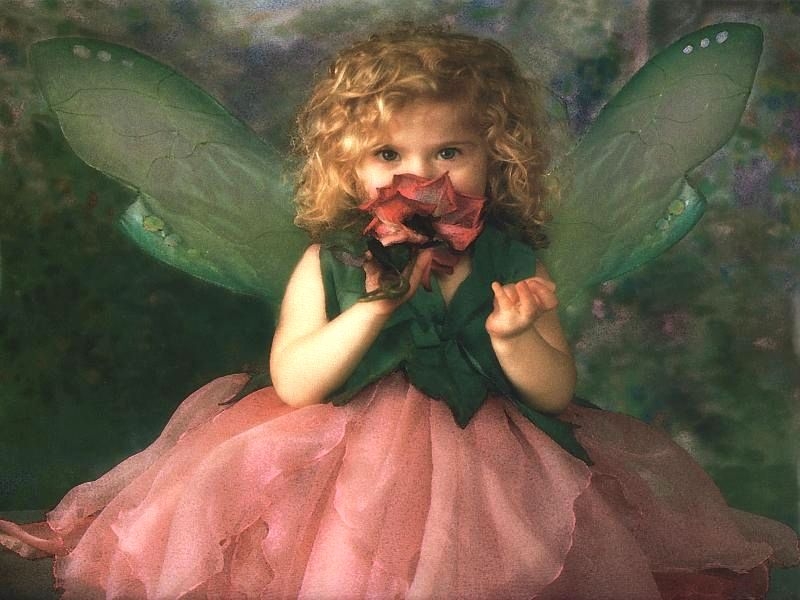 Friday, March 28, 2003
I just want to say that our thoughts and prayers are with MJ and little Jimmy right now. MJ, we love you and are so glad that everything went well!! AND...we are SO glad that you are going HOME!! Lorraine...please know that we're praying for you guys...hope you get to NJ real soon so that Jimmy will be in the best of hands. You're lucky that you've had Karen in your corner...she's such a great person! I'm lucky to have her so close by... Sky, Lucas and Casey are doing just fine. Casey started with a cold, so we're on RED ALERT in this house! Thank goodness Spring is HERE and we can all start going outside more often! Good news, too...we will most likely be getting a Wizard! Sky outgrew her Tiger 2000 so fast and we need more room for her BiPap...so we're looking into it. Hopefully, everything will run smoothly (uh...what is smoothly?)! Oh...and please pray for good weather on Sunday! It's Casey's big bash at L'il Folks Farm (we've already had to reschedule it once) and we're expecting cooler weather...and possibly SNOW! Yikes...not again! I'm sure we'll all have fun regardless of the weather :o) Have a great weekend everyone! Kim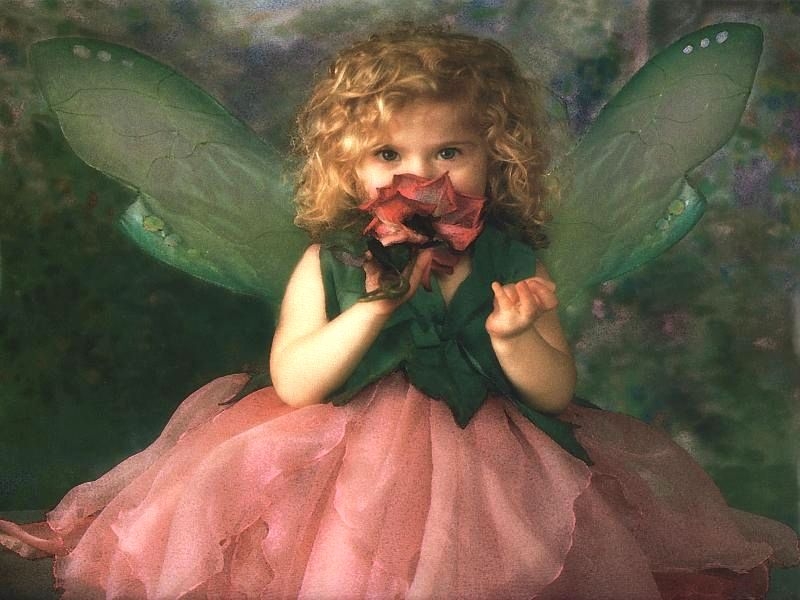 Sunday, March 23, 2003
Well, Luke has strep...a pretty bad case of it. We put Skyler on antibiotics...preventatively for the strep...but I also took a look at her ears this morning and the left one is looking pretty red, so we decided to treat her with a full course. I'm having to up the acidophilus, because her fingers have been a bit yeasty lately. She hasn't had this problem since she was an infant - before we started her on acidophilus. I think it's due to all the antibiotics she's been on and the fact that she has been having problems with sugar. Her heart rate has gone down considerably since we cut back on her juices. It's back to where it was this past fall. Whew. Thank you, Stephanie Price! I just don't want her problem with the yeast to escalate. We know how messy that can get (right, MJ?!)!!
I'm sure many of you are watching the Oscars tonight. It used to be a MAJOR tradition for me, but I've only seen one of the movies nominated this year (About Schmidt) and I'm just not into it for some reason. So, I think I'll just go to bed and pop in a video of the TV series M*A*S*H (okay, I'm a BIG fan...and it's either that or Buffy the Vampire Slayer or Little House on the Prairie...you can see that my tastes vary!). I like mellow evenings.
Here's wishing you all peace... Kim
P.S. MJ...we're thinking about you! Good luck on the 26th! You'll do great!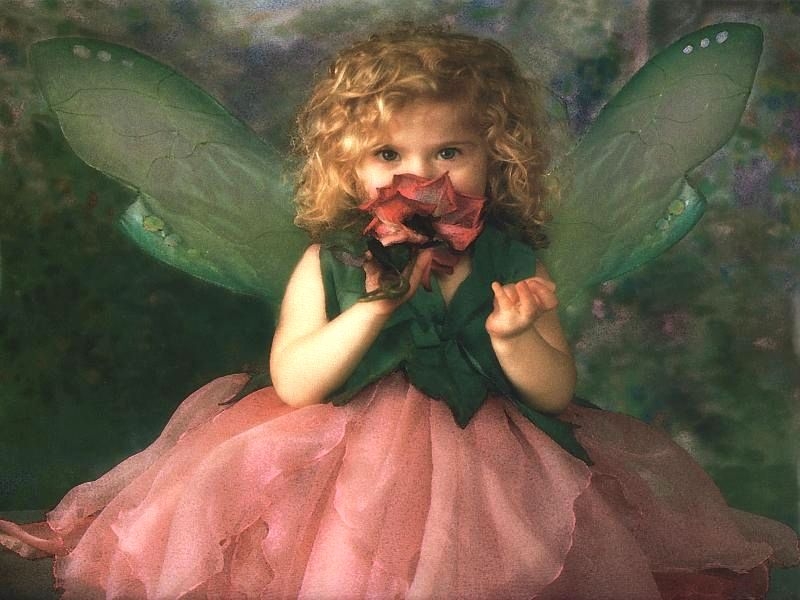 March 20, 2003
Well, this is my first public journal entry and I'm not sure what I should be saying. I guess I'll start with...Welcome to Skyler's Website. It has been a long time in the making...I procrastinate many things in life and this was one of them! Skyler has been doing really well lately (I almost hate to write it for fear I might "jinx" us!)...and tonight I was able to walk around the house with her on my shoulder...one of our favorite past-times! She was so happy...I couldn't put her down, because she kept saying "Up! Up!" Tomorrow, we might be able to play "peek-a-boo" like that...we walk around the house searching for Skyler...in windows, mirrors, etc. She LOVES that game!
Luke and Casey have one day left of school this week and then it's time for some real fun! Luke has a bowling part this Sunday, and Casey and I are hopefully going to share in the fun! Hopefully, Skyler will behave for her daddy! She's been so used to having mommy 'round-the-clock since she got sick. Jeff has been amazing, picking up extra household duties, as well as putting in more than full work week! I don't think there is such a thing as a 40 hour work week anymore! I'm very lucky to have him!
I want to take this time, too, to wish everyone peace. A lot is going on in our world right now. It's so easy to become consumed in all the negativity and fear. How can we not? I am just so thankful for the freedoms we have and for the family and friends who have supported us over the years! Our prayers are with all the families whose loved ones are in the Middle East. We pray that they will come home safely...soon. Our prayers are also with all the kids battling illnesses right now. MJ...we love you! Jarred...you hang in there! You are so strong and so very lucky to have your mom and dad...and your sisters! Cole...we're so glad you've been having some good days and we wish your family many more of them in the days to come! To the rest of the sick babies...feel better real soon!
Good night all...
Kim