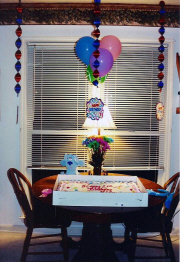 2nd Birthday Decorations the night before.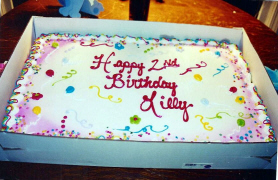 Lily's 2nd Birthday Cake for her Open House Party (yes, they spelled her name wrong).
The Birthday girl, not sure what to think of it all.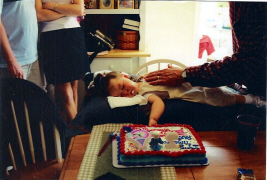 Exhausted party girl! (Family Birthday party)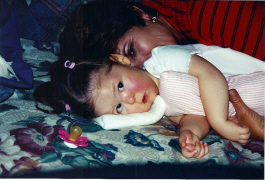 Getting a little birthday snuggle from Noni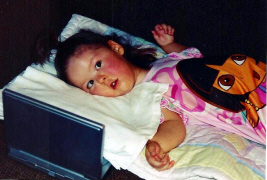 Ready for bed watching her DVD's on one of her birthday gifts.