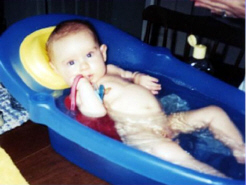 I loved to chew on my passy while I was in the bath.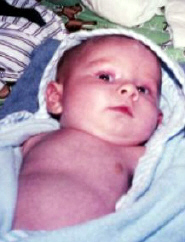 Take my picture and get me dressed, Please!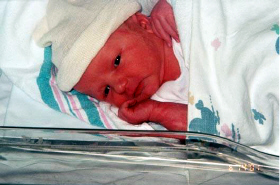 This is Mason Andrew Strange. My dear friend, Laura & her husband, named him after our little Booper. Mason was born on June 14, 2001 - they called his time of birth 8:26 am. Andrew's birthday is on 8-26. We believe this is no coincidence - We all felt Andrew was looking down on us and smiling and was pleased to have someone have his name.