Crystal's 3rd Birthday Party
Now, here is a reason to celebrate. Although I have always been confident that she would reach this age, I never imagined she would be in such great condition as she is. I would like to share with you some of the astounding achievements Crystal has accomplished over this last year:
A year ago Crystal could not and nor did I ever think she ever would do:
Sit without an occasional fall

Roll independently

Drink her Tolerex independently

Scoot or push any bike or scoot toy

Walk her legs, lifting to advance forward

Maintain her trunk control while moving her legs

Hold head up very well

Lay down from a sit

Pull to a stand from sitting

Swim

Drink thin liquids without choking

Reach above her head
Now today, after a year of a consistent and carefully planned therapy play schedule and the amino acid diet, Crystal has grown and accomplished milestones I thought she never would be able to do:
She never falls while sitting now.

She not only rolls independently, but she also rolls in her sleep.

She will hold and drink her Tolerex entirely on her own only with minimal encouragement.

Rides her bus and bike forward and backwards, plus turning.

She now stands and sits and maneuver's her bike all over the apartment.

She now will walk in the pool independently, and walk and take steps without dragging her feet anytime with assistance.

While taking steps her trunk no longer needs to be supported.

Unless her head is put in a substantially difficult situation, she maintains her own head control through all daily functions of life.

She now will lay in her lap from a sitting position and then advance on down to a laying down position.

She can sit and push and/or pull into the standing position from a chair or sitting position where her hips are at a 135 degree angle for over an hour at a time.

With the assistance of a floatie, she can now swim all around the pool and can do the back float with minimum movement.

No choking while eating or drinking.

And skies the limit with her reaching.
Congratulations Crystal. We are all so proud of you.
Happy 3rd Birthday and many more...
Here are the video clips from her party with her therapists and service coordinator: Opening presents 2 3 4 5 6 7 8 9 10 11 12 13 14 15 16 17 18 19 20 21 22 23 24 25 26 27 28 29 30 31 32 33; Hanging out 35 36 37 38 39 40 41 42 43 44 45 46 47 48 49 50 51 52 53 54 55 56 57 58 59; Kids singing 61 62 63 64 65 66 67 68 69; 70 71; Anthony's ABCs 73 74 75 76 77 78; 79 80 81 82 83 84 85 86; BD cake 88 89 90 91 92 93 94 95 96 97 98 99 100 101 102; Nick's mess 104; 105; Conrad sings to Crystal 107 108 109 110 111 112; Wrapping up the party 114 115 116 117 118 119 120 121 122 123 124 125 126 127 128 129 130 131 132 133 134 135 136 137 138 139 140 141 142 143 144 145 146 147
Here are the pictures of her party: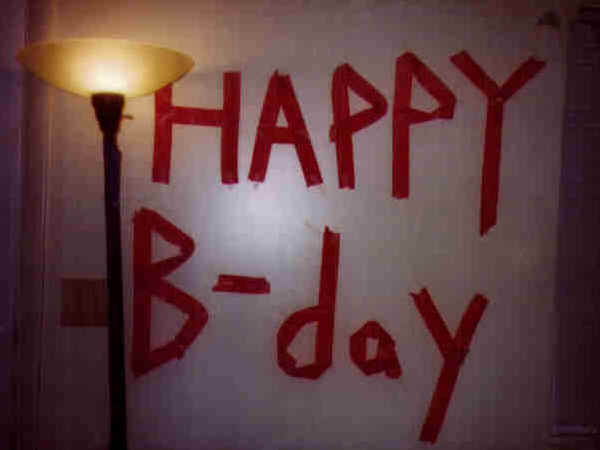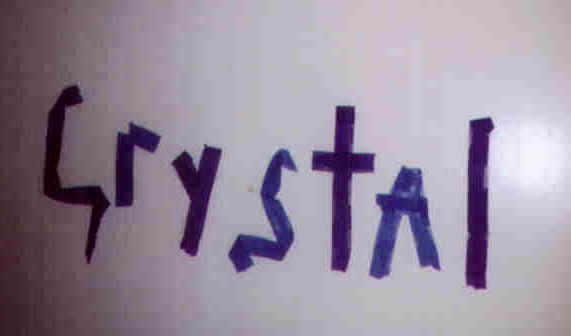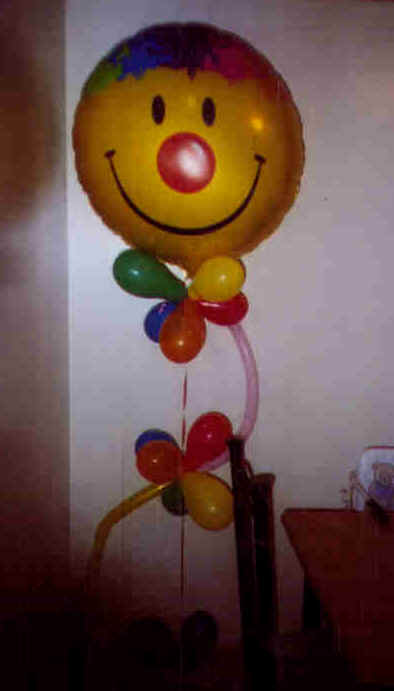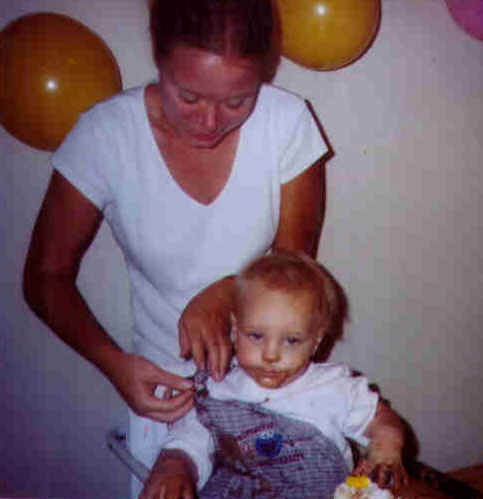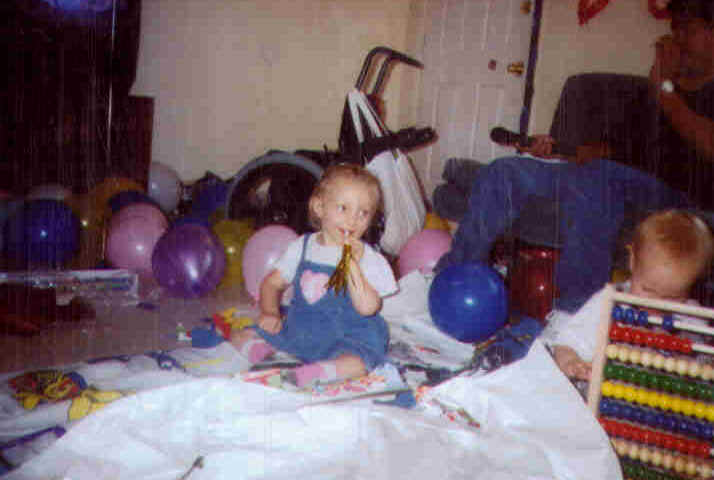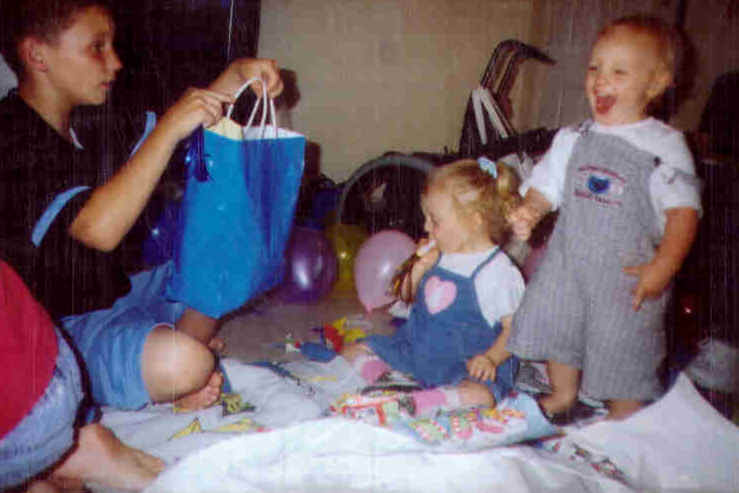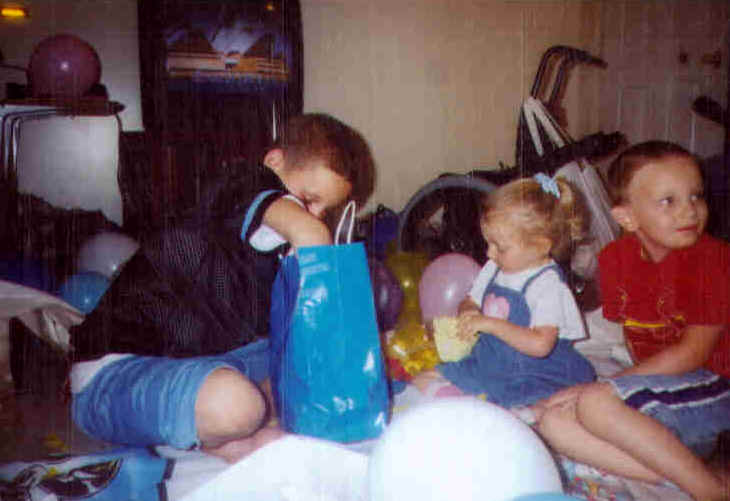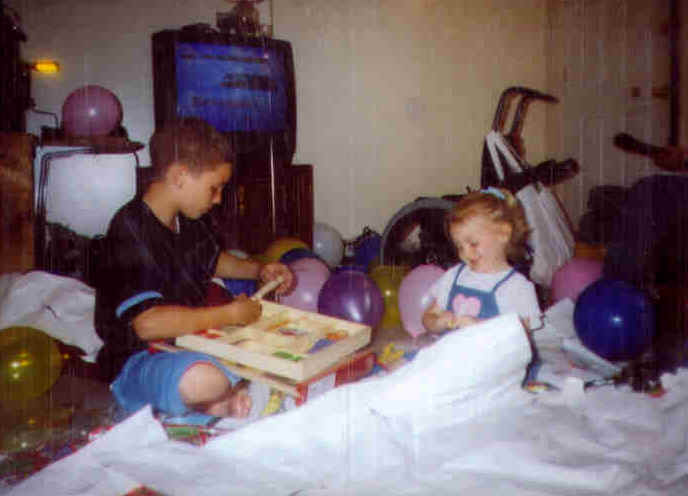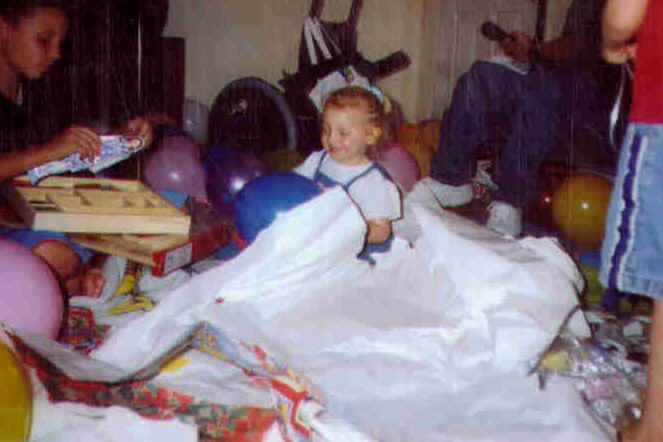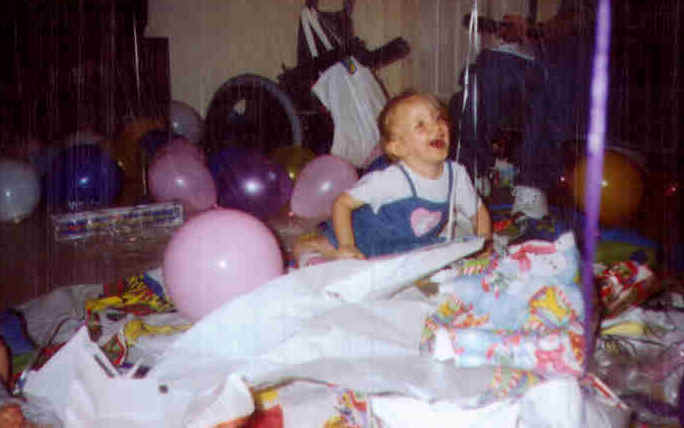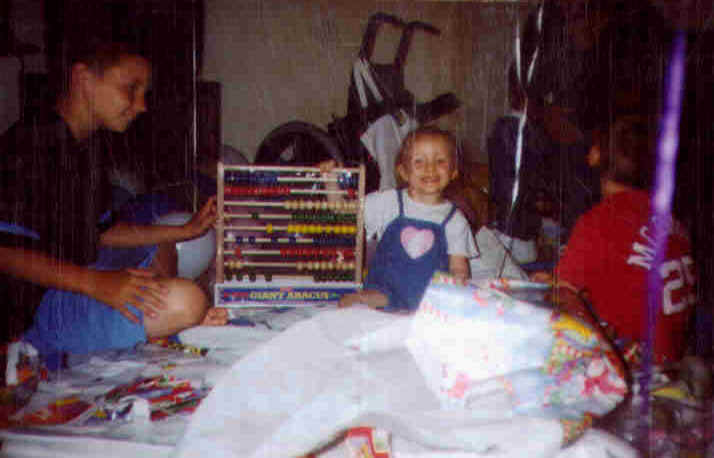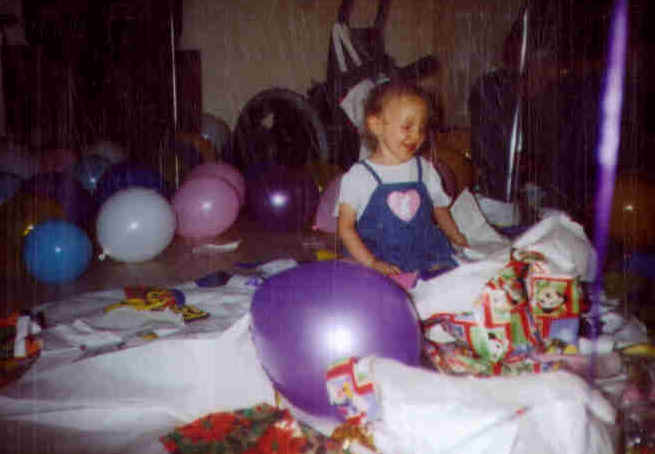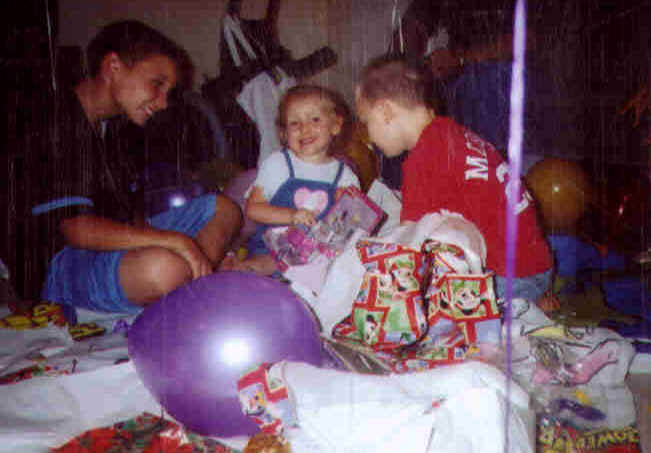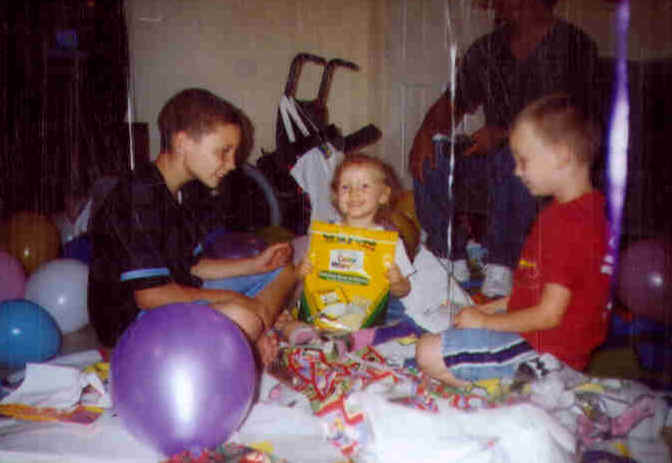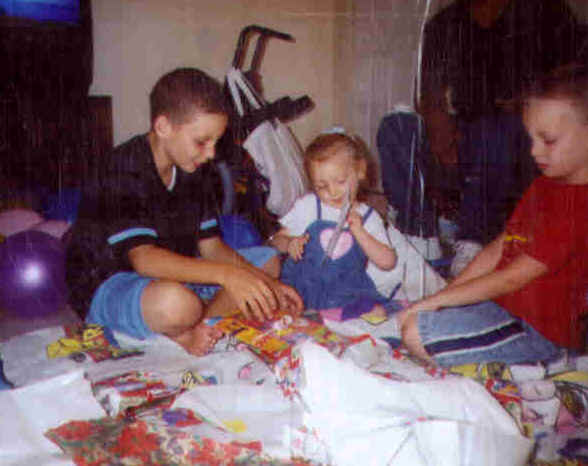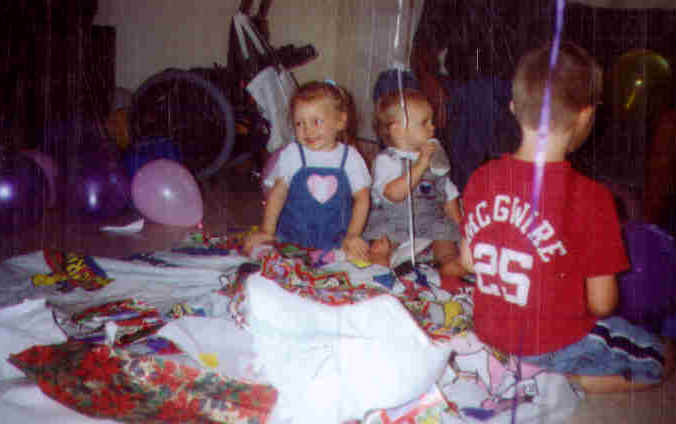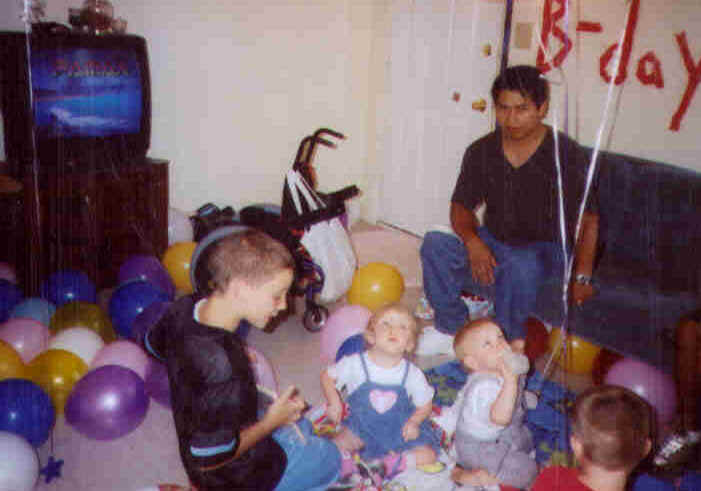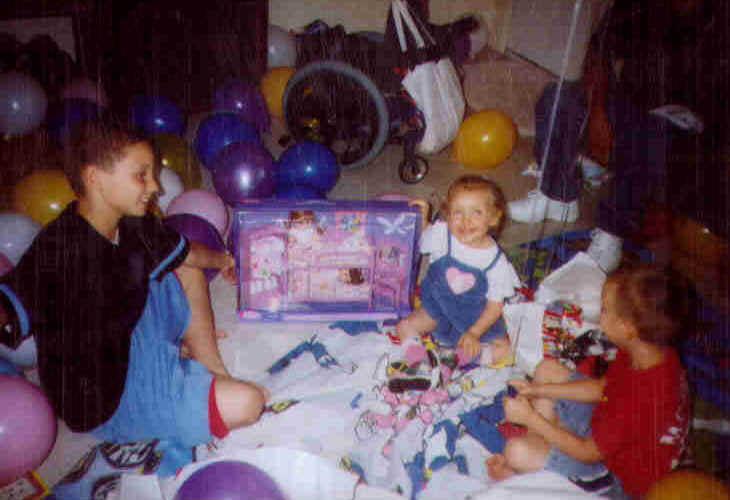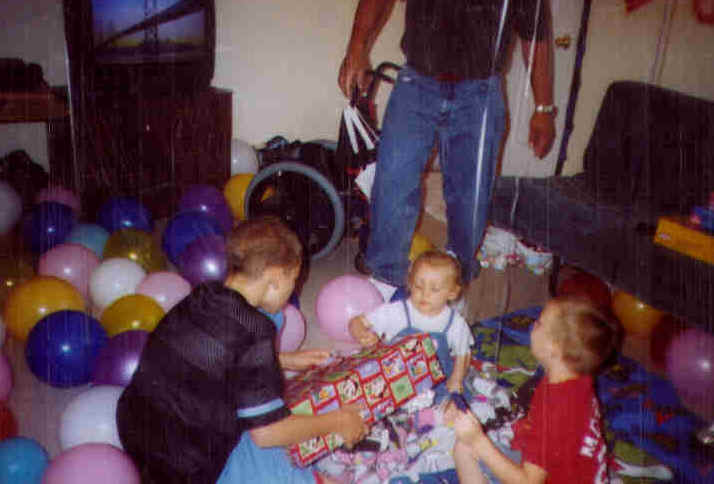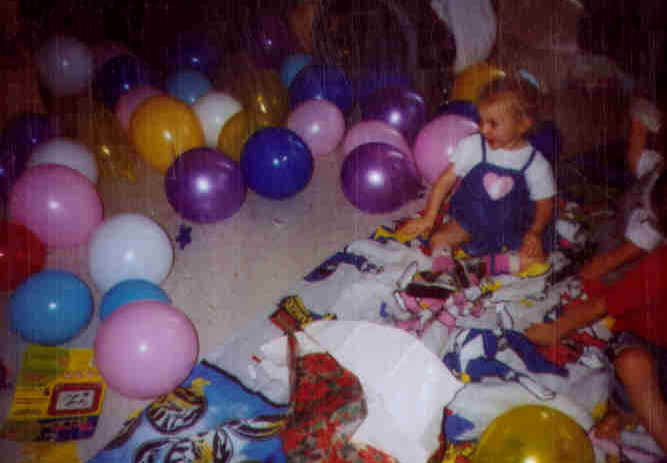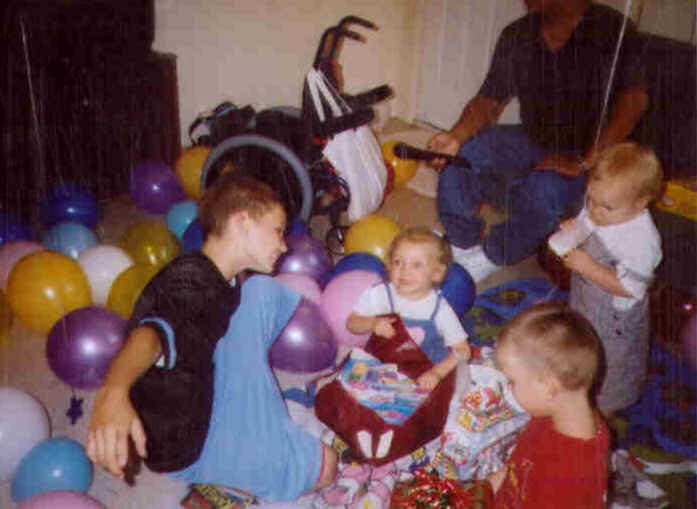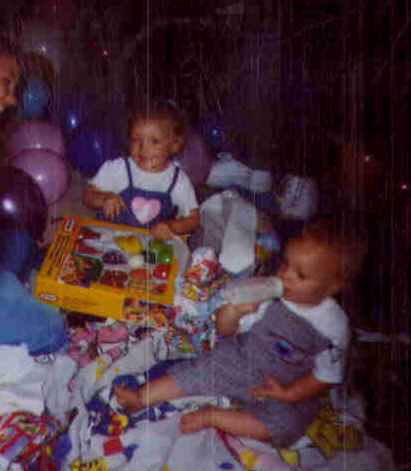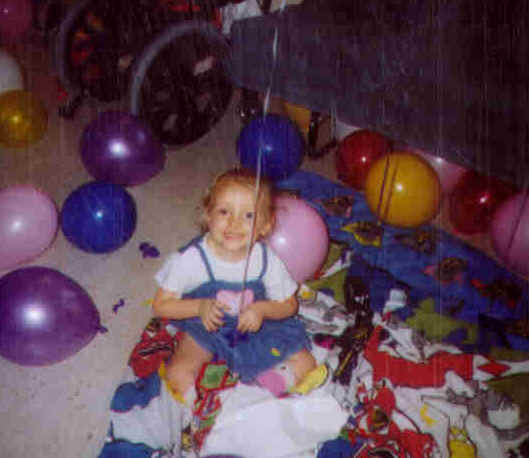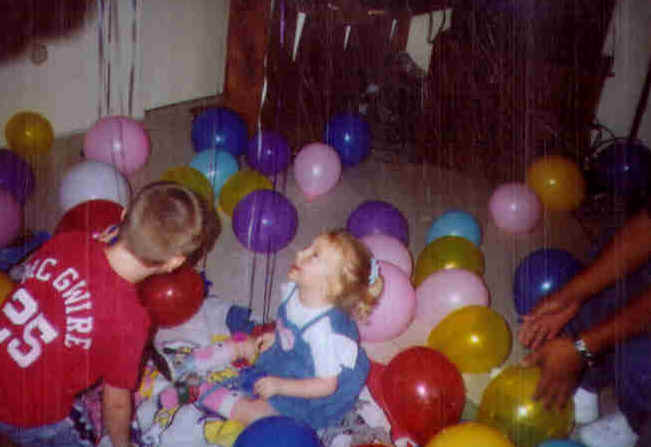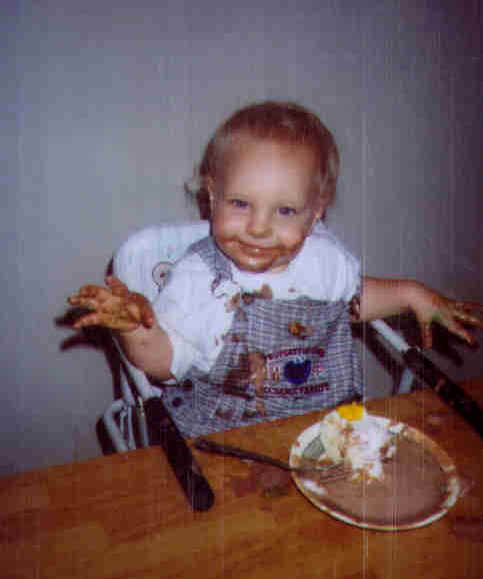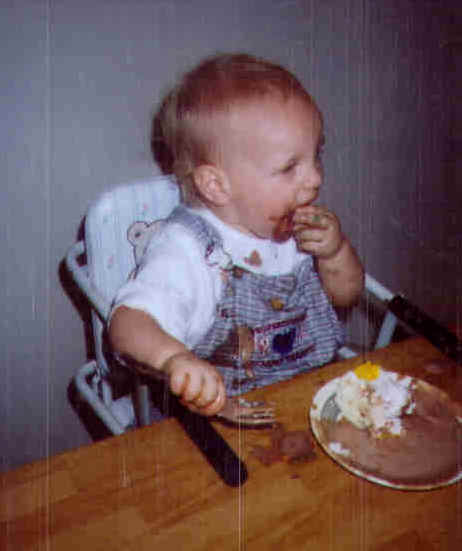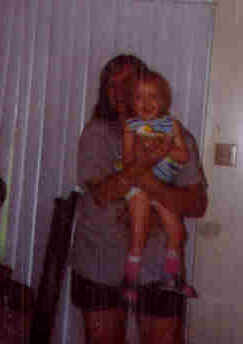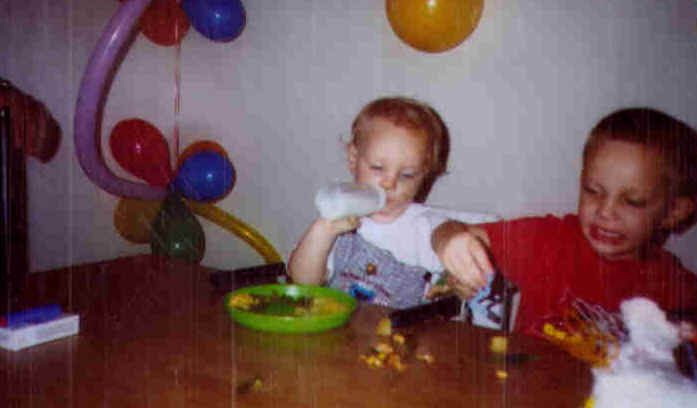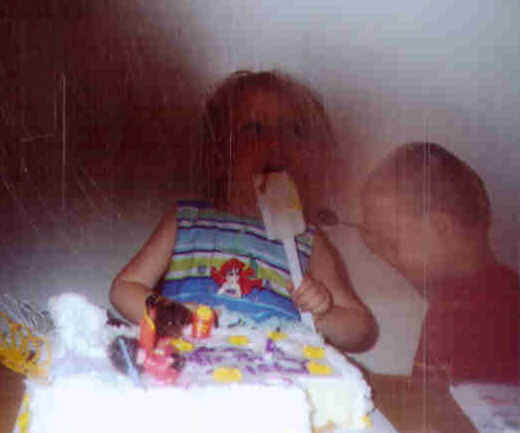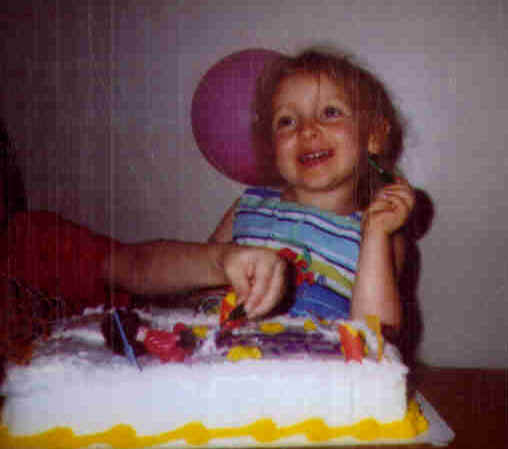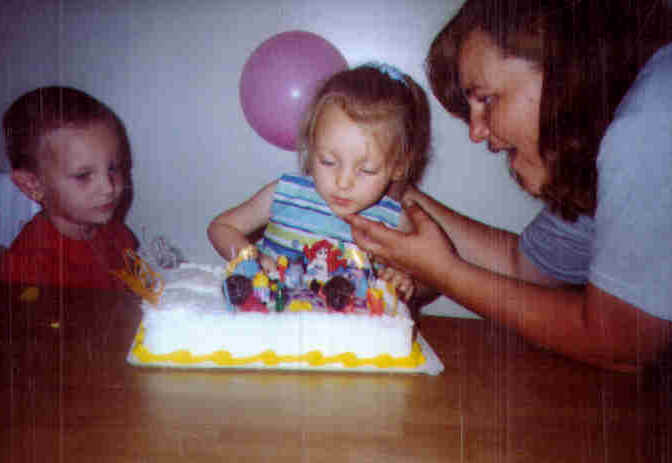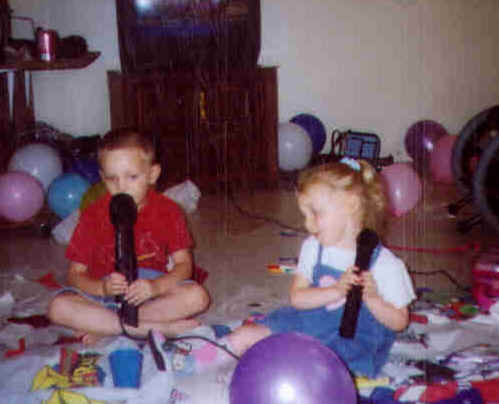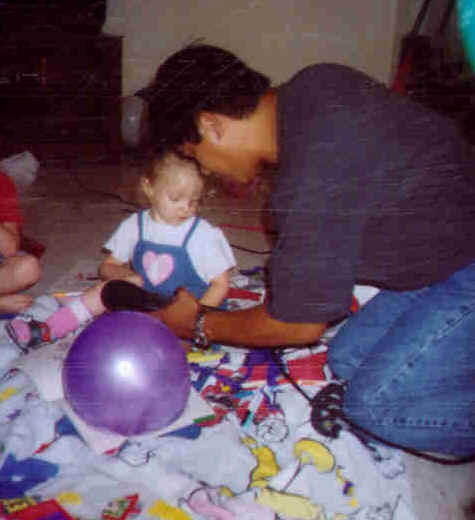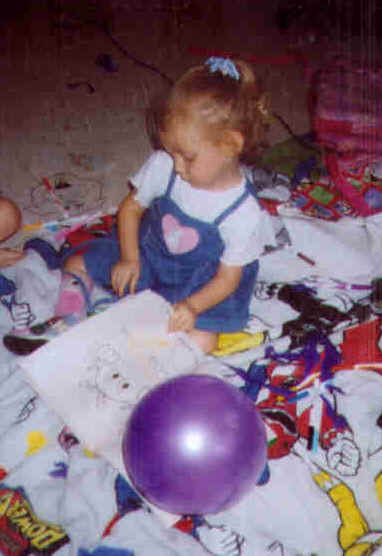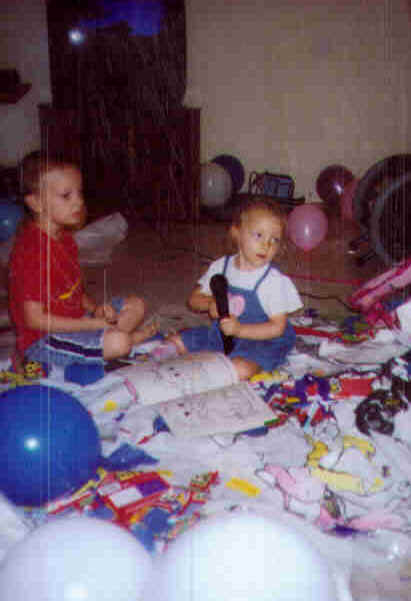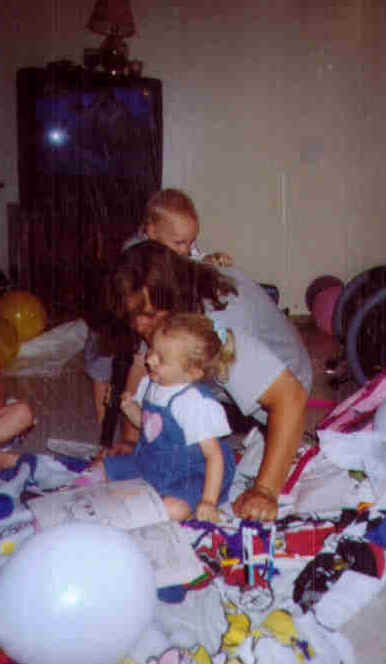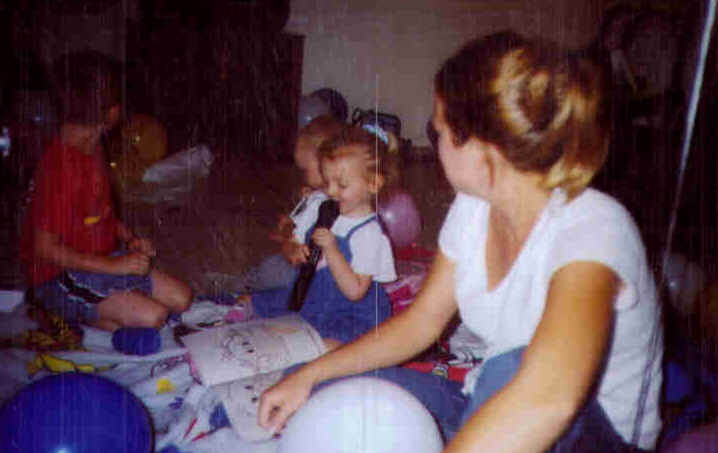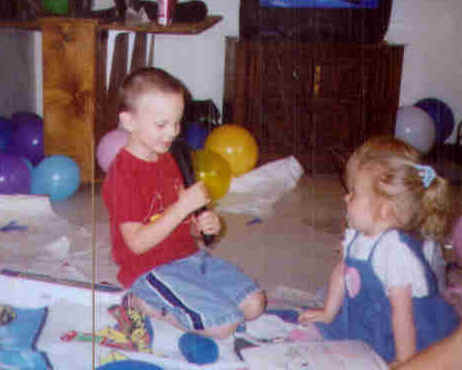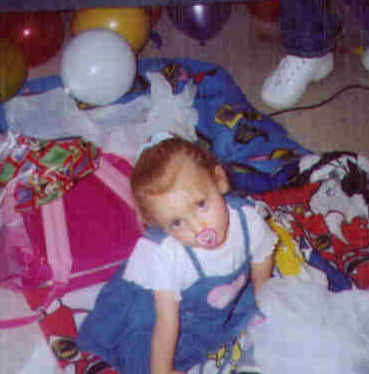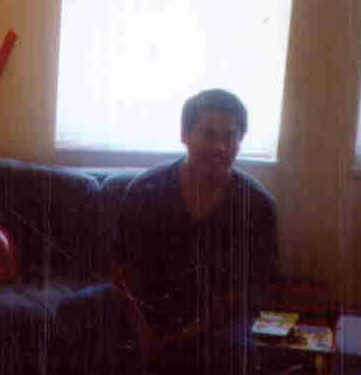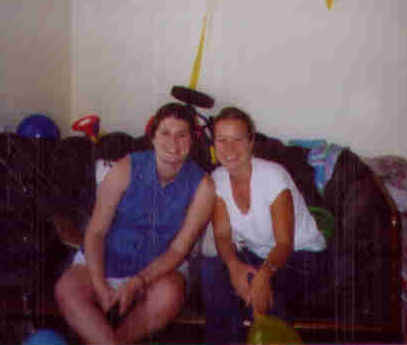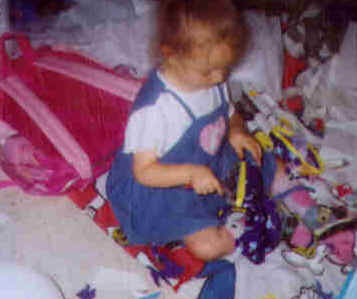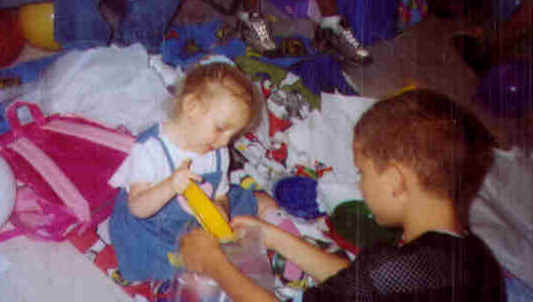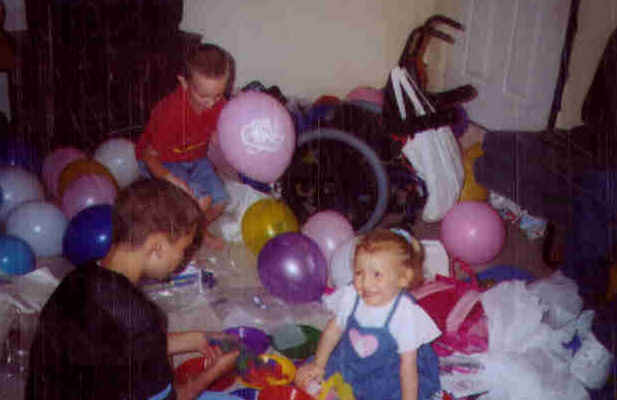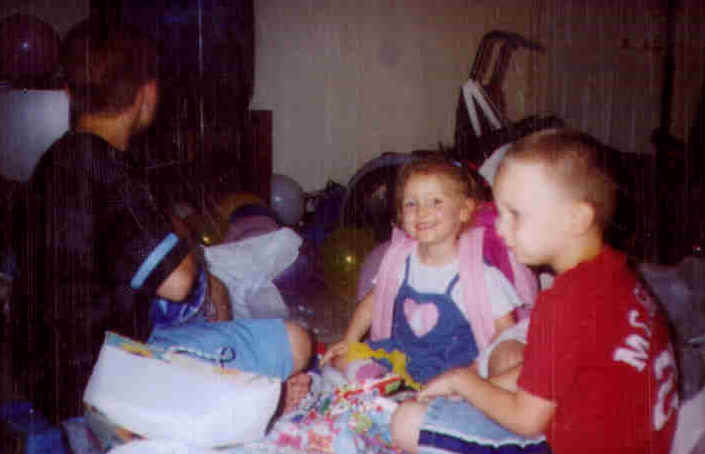 Thank you so much for all of your support and info which helped make it possible for Crystal to be as healthy and special as she is today. Take care of you and yours. God Bless