Pictures Page 4!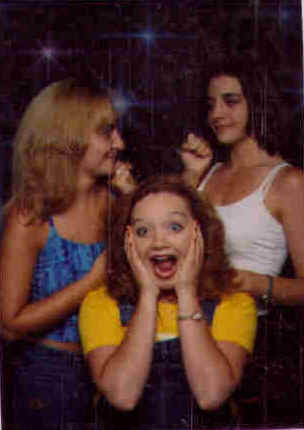 Here are my 3 older sisters that my Dad had from a previous marriage. April you already know, Amy is in the middle, and Amanda is on the left.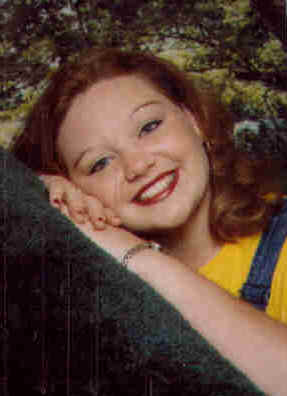 Here is Amy, looking normal.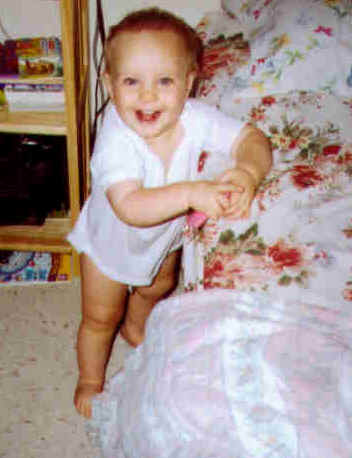 Nicholas is really getting big.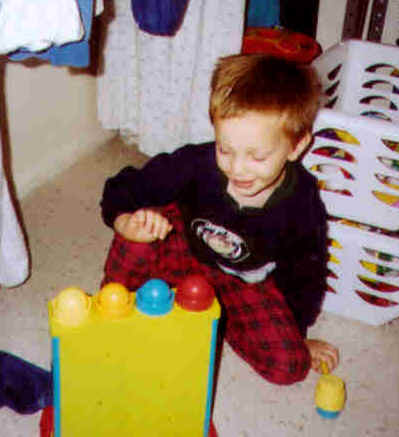 Sometimes I think that Anthony likes my therapy toys more than I do.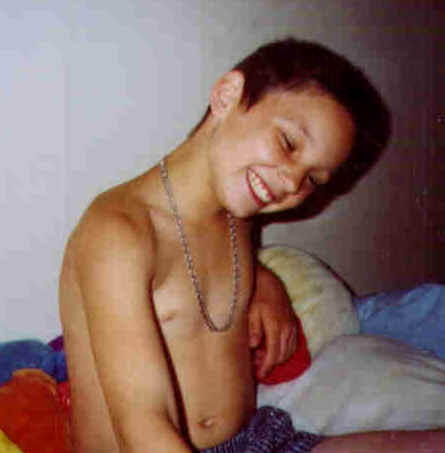 Jacob is actually hard to embarrass, but we got him here.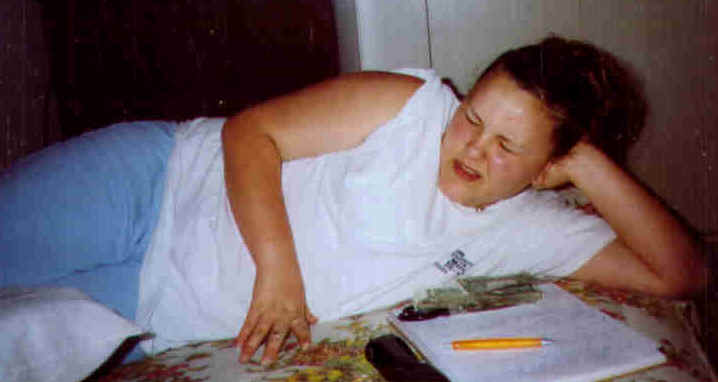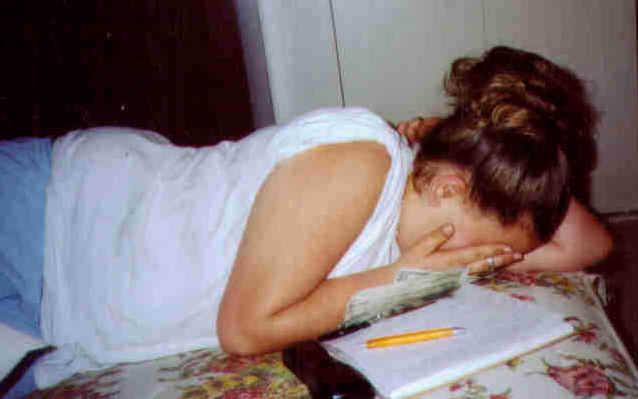 I always tell Bambi that if she will give me a good pose, I will take all these silly ones down. She just won't listen.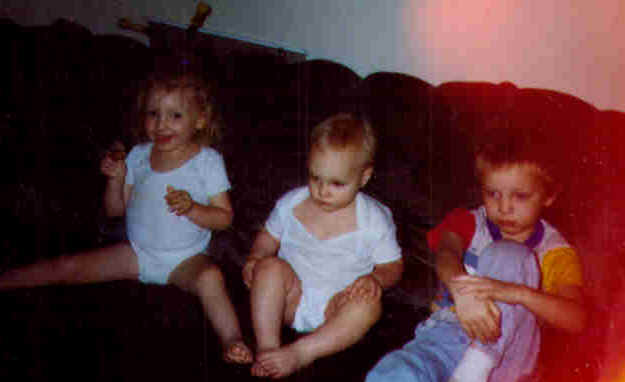 Here are my 3 babies.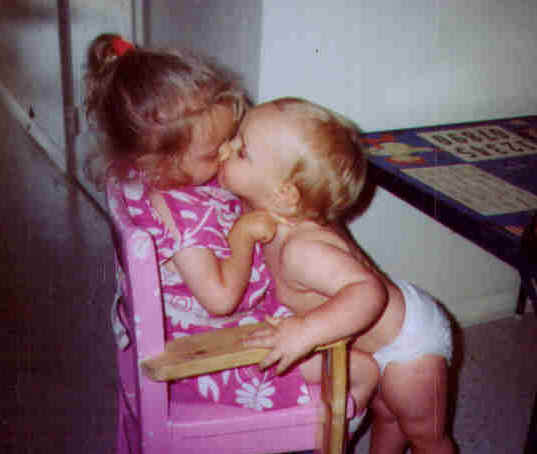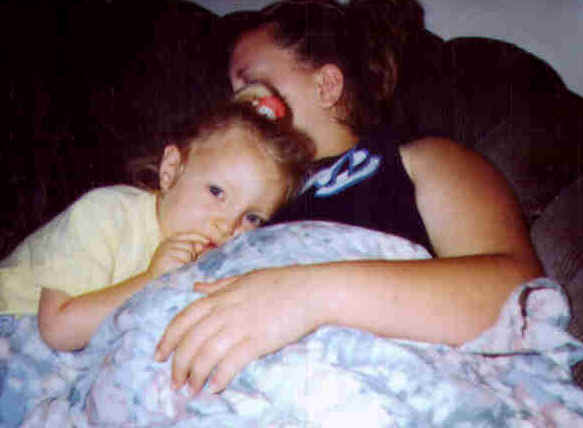 I feel family affection is very important, not just with myself and the children but also amongst them as well.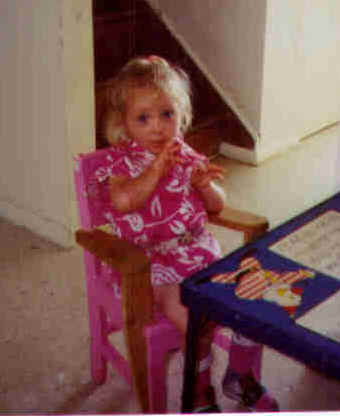 She says, "I am ready for something to play with Mom."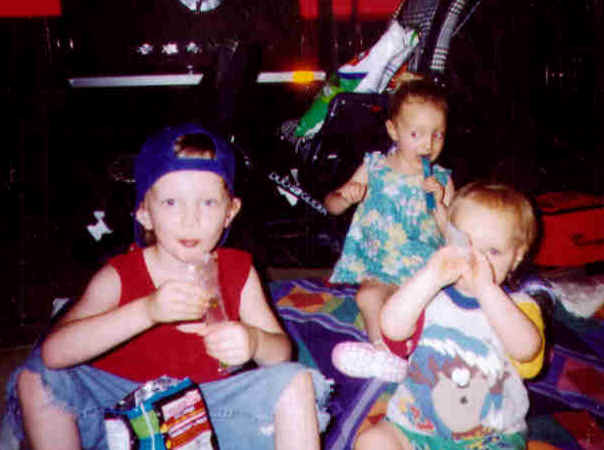 July 4th, 2002: Off to the Evansville fireworks show. And hanging out waiting the show.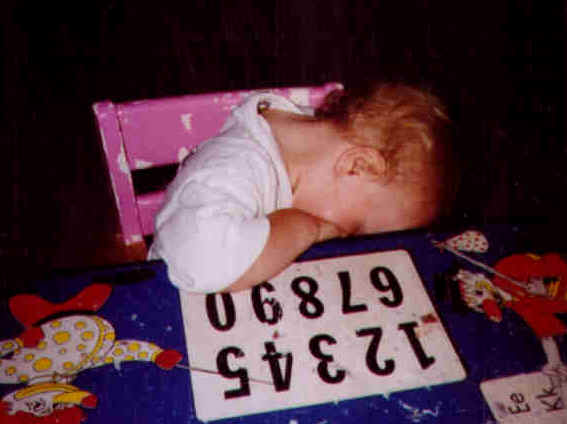 Got tired of waiting for Mom to put him to bed.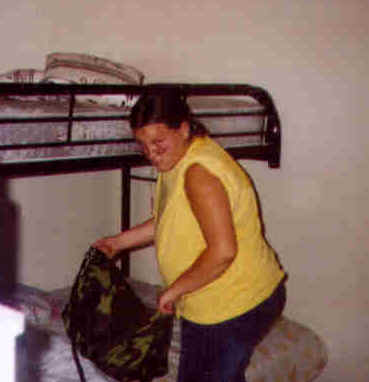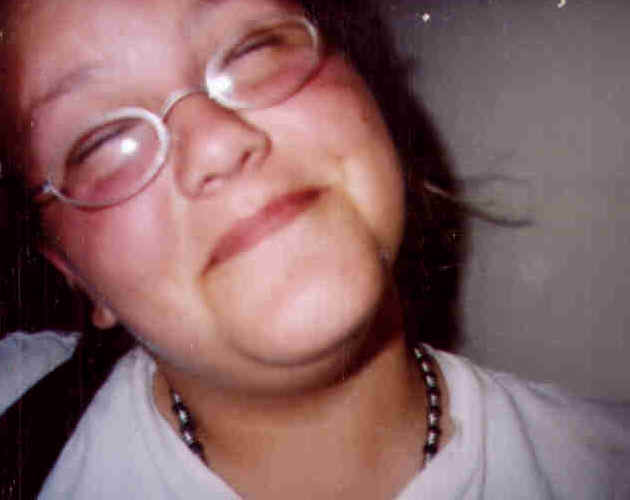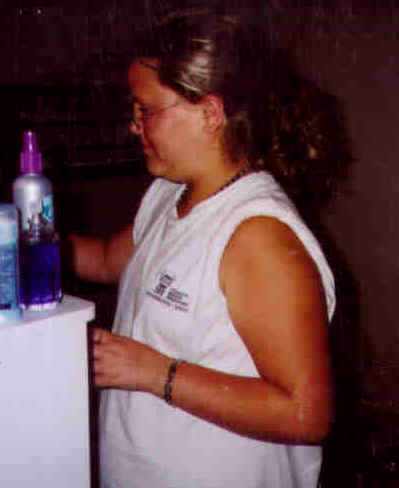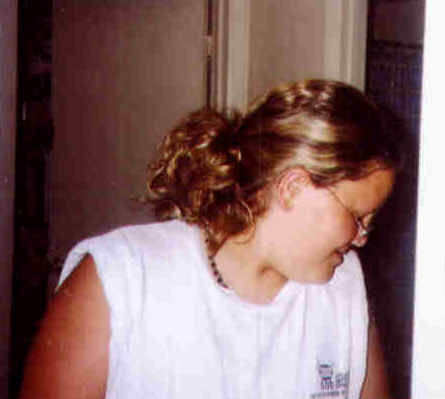 Finally some shots of Bambi that you can see what she really looks like.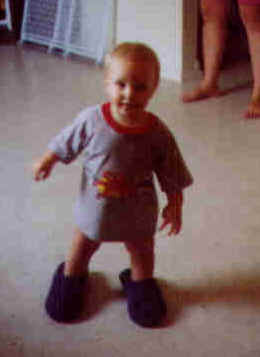 Nicholas really has an obsession with my shoes.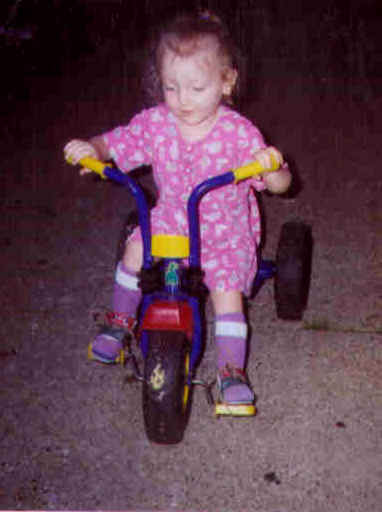 I really like riding my bike and I am getting really good at it too.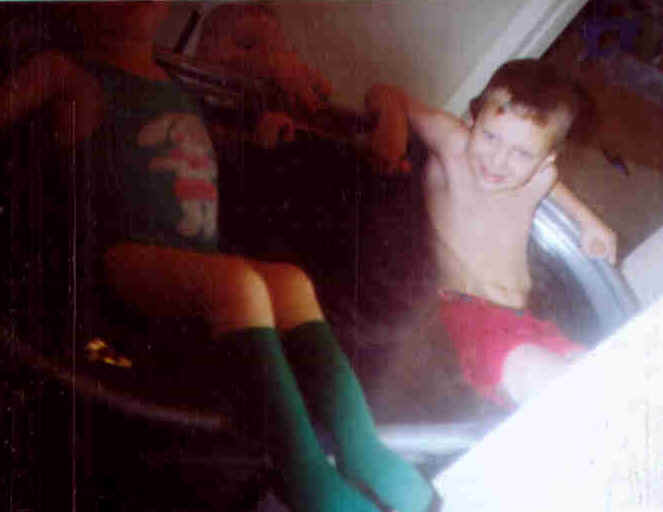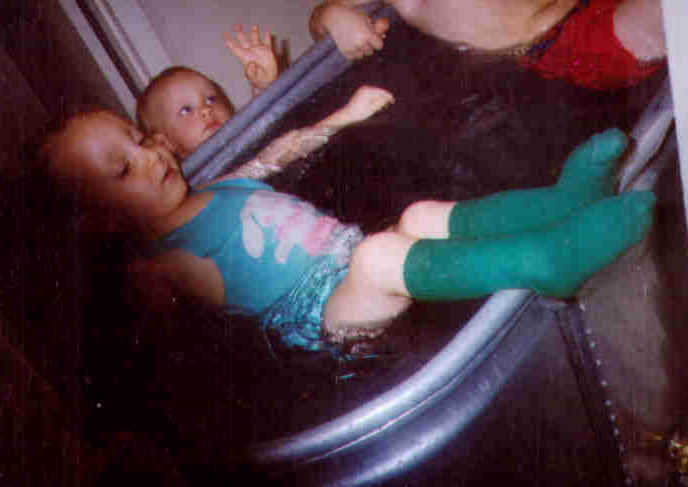 This is Crystal's new stunt in her horse's troft.