Pictures!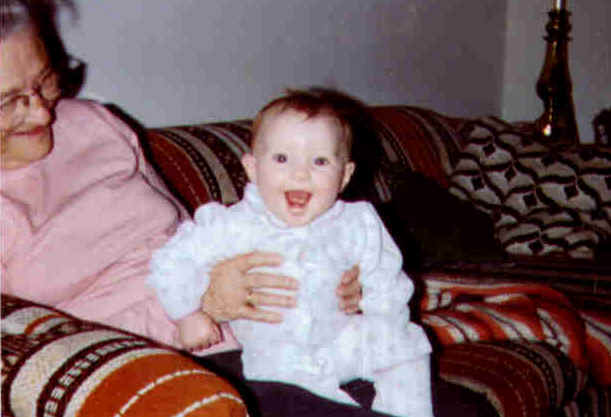 This is my Great Grandma Marie. I am only 3 months old.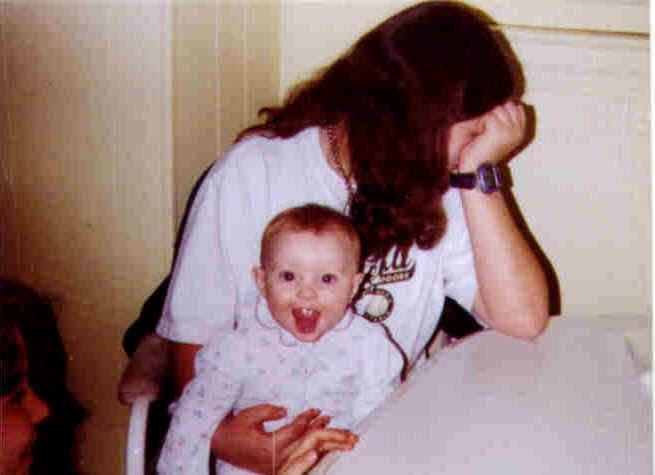 My sister Bambi really doesn't like getting her picture taken.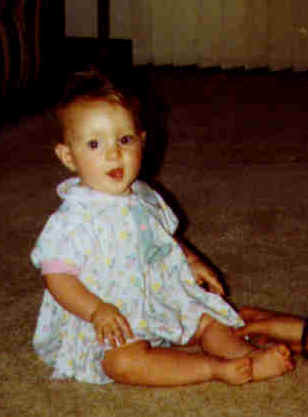 Here I am at 6 months old, sitting up so tall and proud.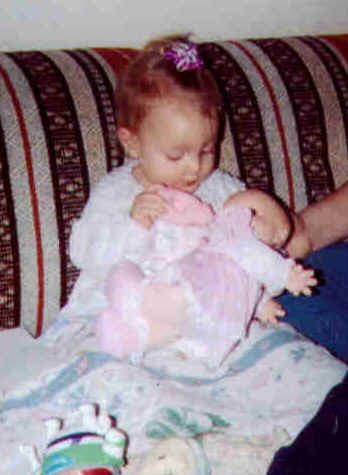 Taking care of babies is my favorite thing to do. I can sit for hours and take care of my babies. I will hold them, pat their back, feed them, change their diapers, put them to sleep...You name it.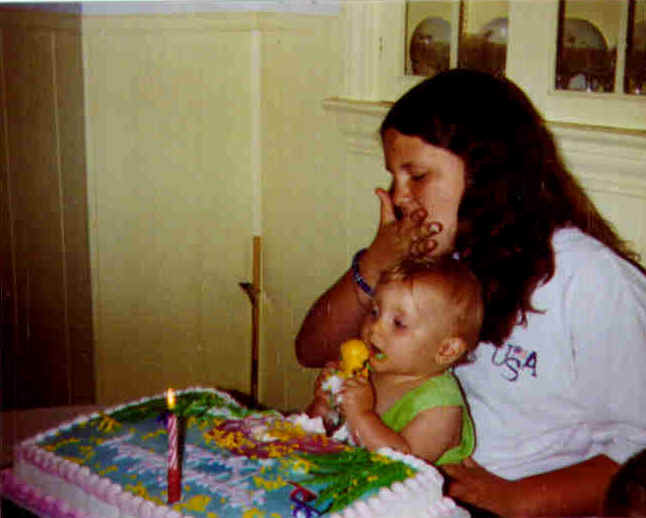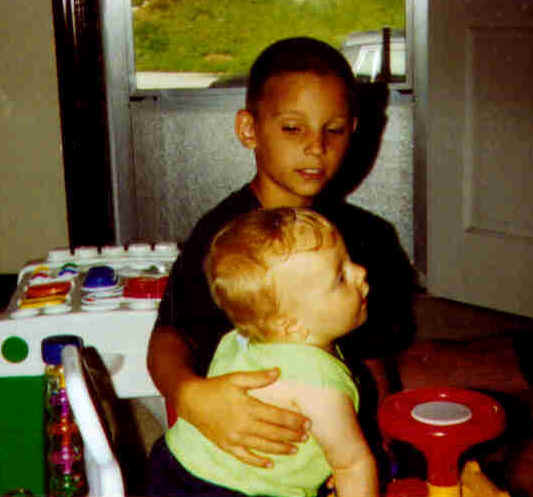 Here I am at my 1st birthday with my big sister Bambi holding me. My brother Jacob is showing me how to ride my new school bus.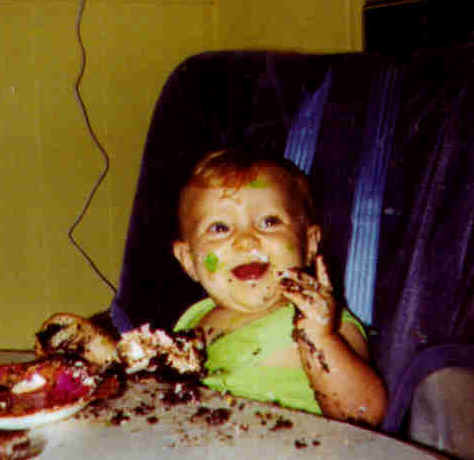 Oh what fun I had that day!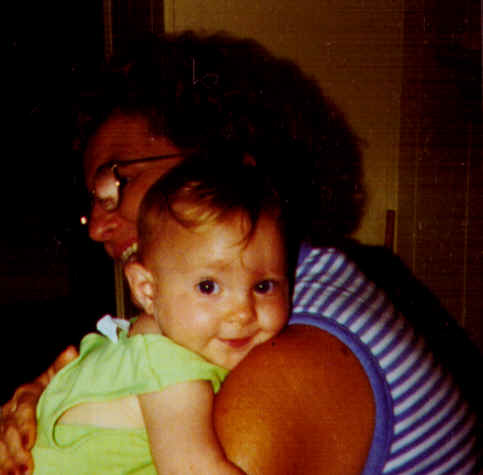 Hi Grandma! I love you and miss you!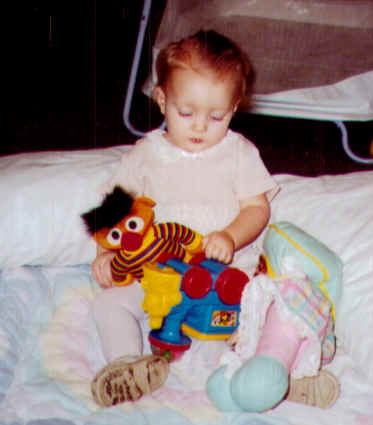 I just might go ahead and take a nap?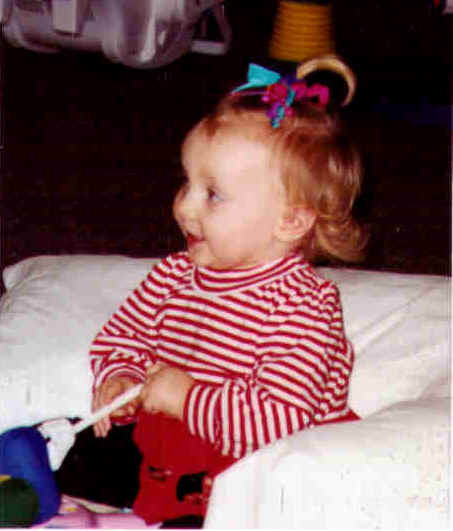 My sister also makes sure that I look so pretty.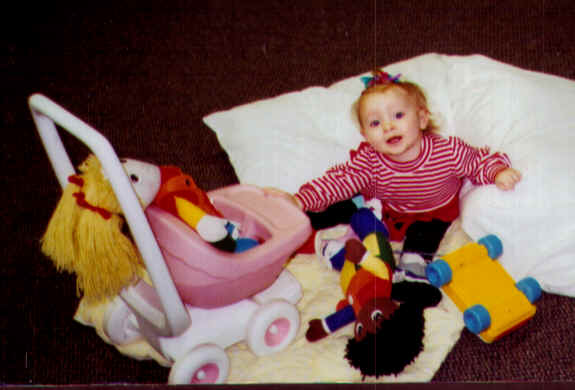 I love staying busy playing with toys.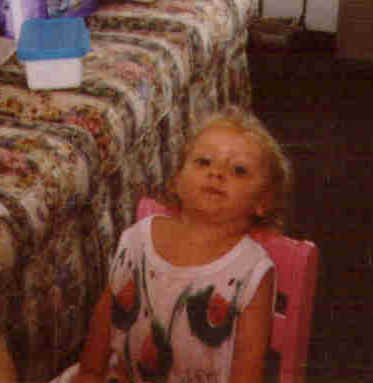 This chair has been in my family for a long long time. My grandma Marie gave it to me and Bambi painted it for me for my birthday. My dad is going to add some arm rest to it so I'll be safer sitting in it.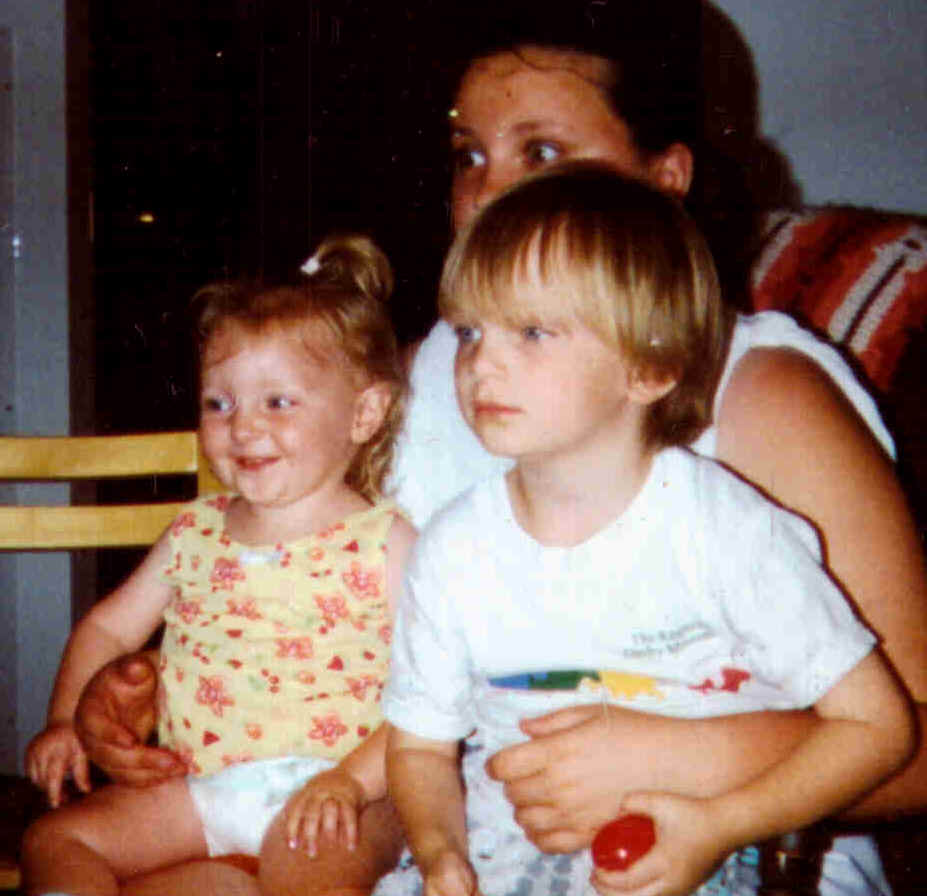 Bambi always knows how to make me laugh! With me is my brother Anthony.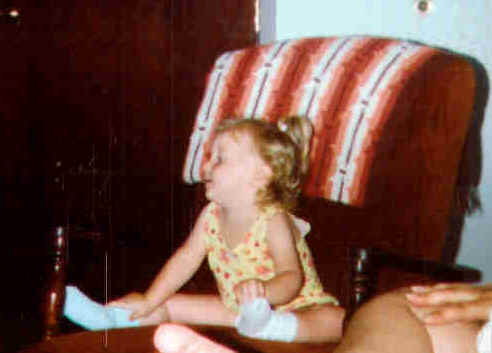 My mommy says that one day she will buy me a rocker that's just my size.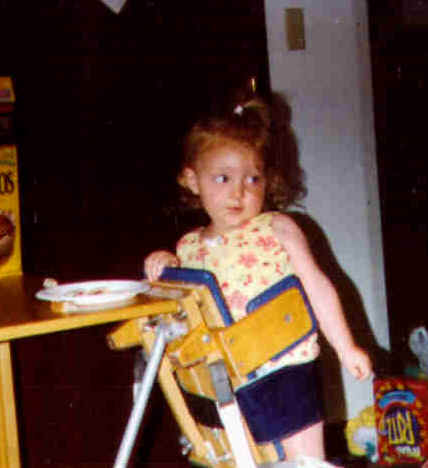 See my neat stander. I had to give it back to the Rehab center when I got my new stander. But I really liked this one.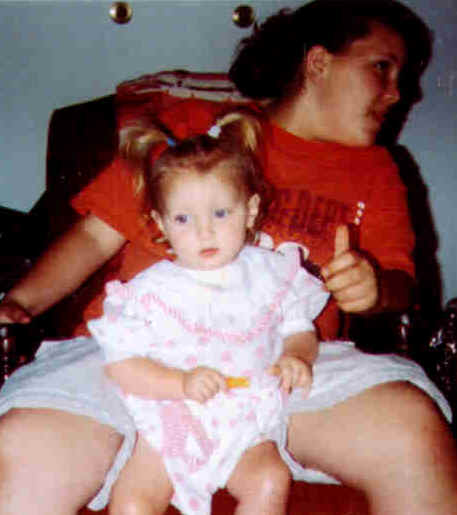 See my pigtails.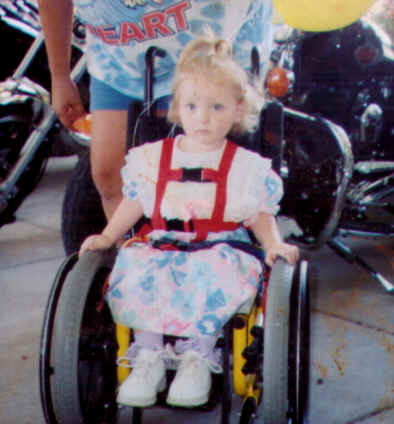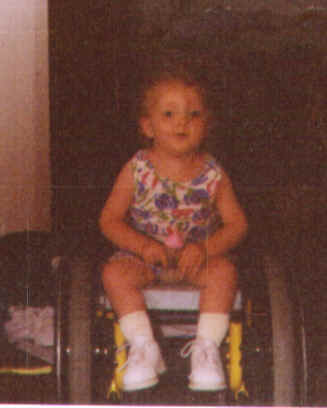 Soon I will be getting a new wheelchair of my very own. Then this one will go back to the Rehab Center.
Pictures: Page 2 Page 3 Page 4 (Page 5 not done yet)
Fresh out of the closet!
Funny Faces
Videos!
Conference 2002
Crystal's 3rd Birthday Party