March 19, 2002!

A few months ago I tried this with Crystal and she couldn't do it. Actually none of us could even imagine it being possible, we only dream and imagine what it would be like. I hope you will all share our excitement. As we all work very hard with our children, it feels good to see results. Mom, you need to grab Don real quick before you continue, and then both of you need to sit down.....



Mom, go get Don...


You guys are not going to believe this...


Mom, are you sitting down yet????



Are you both sitting down yet?


I can't wait too much longer I am going to explode...



Okay, if you are all ready. I am so excited and I don't know why she is doing it either....


Today when I was helping Crystal with her standing as we always do, she decided to turn around facing away from me, no big deal. But she then refused to let me hold on to her pelvic cavity or even help support her trunk...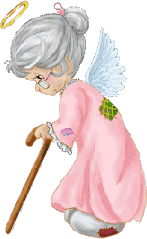 Somebody is really looking out for her...

She demanded that I give her my fingers for her to hold onto...

Once I gave her my fingers she began bending at the knee, just playing around, no big deal...

But then she began to lean her trunk to the side like she does when I am assisting her with walking, what's are you doing I asked her? She said, "I am going to walk!"...

No Crystal, you will fall...

Very carefully, very slowly, only dragging her feet...

Crystal proceeded forward 7 steps, only holding on to my fingers...

For real!!! She got tired and then sat down, then wanted to get back up, but insisted that I support her around the pelvic as usual. She had no assistance with any other medical equipment either, just her SMOs (ankle braces).

Well that's all.
Brenda