Medical Information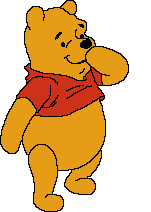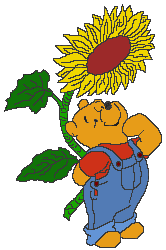 This is what we do for Samantha as far as her medical needs. These things work best for her and I would suggest that if you are considering trying any of these things please consult in your doctor before hand. I am not responsible for any medical situations that you might experience I am only sharing Samantha's experiences with you.

Nutrition:

Pediatric Vivonex

Acidophilus

(milk free)

L-Glutamine

Folic Acid

Methylcobalamin B12 - Methyl Form

Calcium, Magnesium, potassium Dietary Supplement

Samantha's Diet:

2 - Packets Pediatric Vivonex Mixed with:

1 - 4 oz jar baby vegetables stage 2

1 - 4 oz jar baby fruit stage 2

1 - tablet of 5000 mcg Methylcobalamin B12

2 - tablets of 800 mcg Folic Acid

1 - 1 1/2 Gram L-Glutamine

1 - tablet calcium, magnesium, potassium dietary supplement

8 - 12 oz apple juice (to make up calories)

Balance of water to equal 32 oz total mixture.

Samantha gets 625-650 calories per day. The above mixture is fed throughout the day via g-tube every 3 hours with additional 4 ounces of water given every hour in between. In the evening I give her the balance of the mixture in her kangaroo pump on continuous feed set at 55 ml per hour. In the mornings I give her 1 Chewable Acidophilus tablet dissolved in water with her first morning water. I am also very careful with the amount of protein that Samantha gets with her feedings. We try to maintain no more than 1 1/2 grams of protein per Samantha's kg of weight (ie: Samantha weighs 25 lbs and that equals 11.3 kg so we do not give her more that 17 grams protein per day). This diet is part of what we believe has helped Samantha maintain her good health. She has been on the diet since January, 2001.

Therapy:

Physical Therapy

Occupational Therapy

Speech Therapy

Hydro Therapy

Massage Therapy

Resting Hand splints for sleeping at night help to keep her thumbs from

atrophying.

AFO's during the day help keep her feet from getting foot drop and atrophy.

Soft leg splints during the day help keep her knees from getting contractures.

Respiratory:

Bi-Pap (bilevel positive airway pressure)

In/Exsufflator

(cough-o-lator)

CPT (chest physio-therapy)

Nebulizer Treatments with Pulmozyme and Xopenex

We are strong believers in Dr. Bach's non-evasive protocol. Samantha uses a bi-pap machine while she sleeps at night for 10 hours and then again when she takes her daily nap for 2-3 hours. She is in no way dependant on the bi-pap machine this is just a therapy that we use on her to give her a much needed rest during her naps so that she does not have to work so hard to breathe. While she is off of the bi=pap machine during the day she maintains 98-100% SAT's. We use the In/Exsufflator on her 3 times a day when she is doing good and as many times a day as needed when she is stuffy or has a cold. Both of these pieces of equipment are vital to Samantha's good health. We also give Samantha Nebulizer treatments daily. We give her a Xopenex treatment once in the morning and once in the evening and we follow her morning treatment with one treatment of Pulmozyme (Pulmozyme is used on children with cystic fibrosis). When she seems congested or has a cold we give her 4 treatments of Xopenex a day and we include Mucomyst with each of those treatments.

She gets CPT 2-3 times a day.

Immunizations:

RSV Shot monthly during RSV season usually October through March.

Flu Vaccine (annually)

usually in October or when available.

Prevnar during the first 2 years

Pneumovax the 3rd year

Other Points of Interest:

Plastic Easter eggs in the hands make for good hand splints. I open her hand and place her fingers and thumb around the egg. It helps her keep her hand open and I fill the egg with something that will make noise if she moves her hand at all. Samantha can shake and bang the eggs together and it is very entertaining to her.