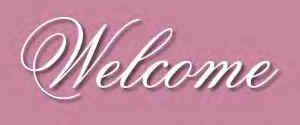 Occupational Therapy!
with Stephanie Byrley.
Stephanie is Crystal's second OT. And what a blessing she is. I will never ever forget the day that I called Stephanie to let her know who I had decided to replace Crystal's previous OT. I could literally hear Stephanie holding her breath as she waited for me to give my decision. I asked, "Are you still available?" I heard a quick exhale as she replied, "Oh yes, I am so excited. Thank you." I could not misinterpret the joy in her voice and the positive feeling I got from that conversation.
I was really impressed with Stephanie beginning with our interview together. She has two sides to her: 1. She is very well dressed and very well presented with an intelligent way of expressing her views and knowledge. 2. Then she can turn on you and become this excited teenage school girl when she is working with Crystal.
Stephanie is very good with Crystal. She is the only therapist that Crystal has that required no transitional period. Her and Crystal "clicked" on the very first visit and have had no problems communicating ever. Stephanie is very creative in her ideas to involve Crystal in "play" therapy. And the way she relates to Crystal's personality so well, she is able to bring out the best in Crystal.
We are also lucky that in addition to Stephanie's OT training, she also has training on respiratory and swallowing issues.
She is very thorough with her evaluations and her communication habits with mom are cherished. Her knowledge is that of a professional and she shares it well with me so that I can evaluate Crystal on an on going basis at home.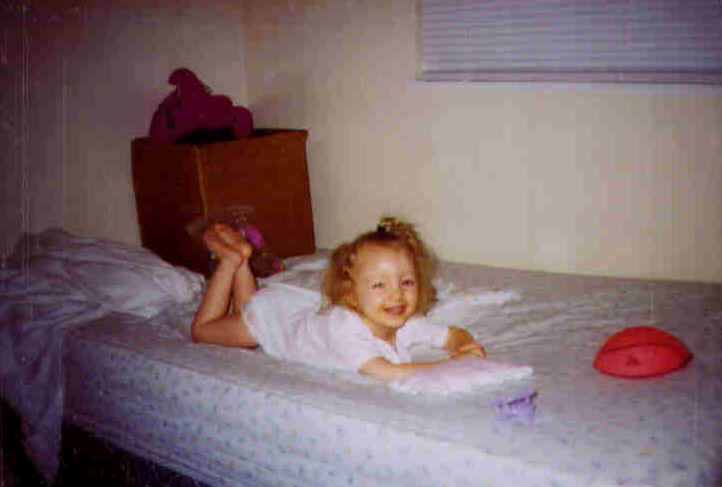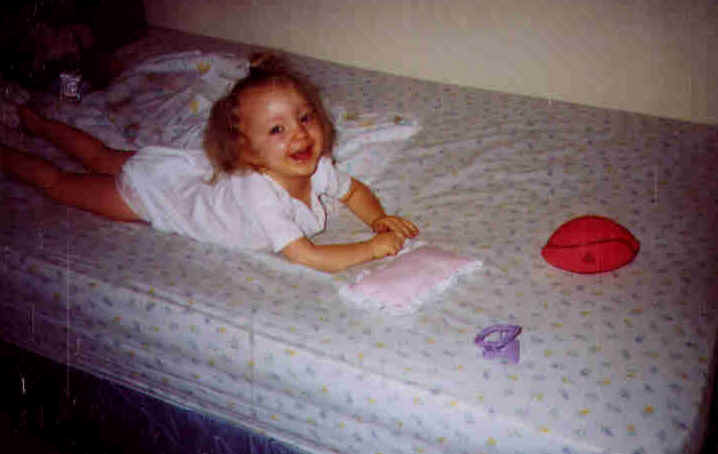 Stephanie began therapy with weight bearing on her elbows, fortunately I have been able to follow through with it at home.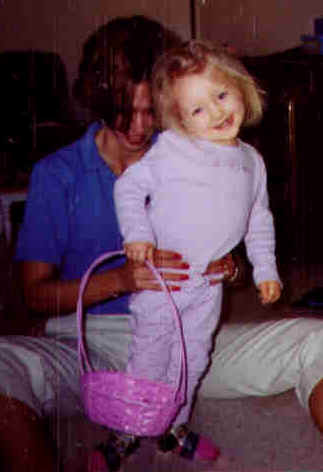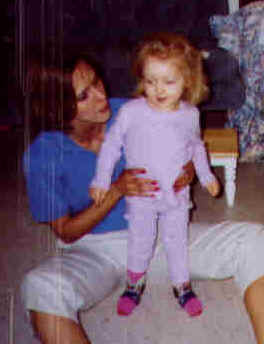 Even OT helps me with my standing and walking. Every little bit helps. It makes me feel so good and proud.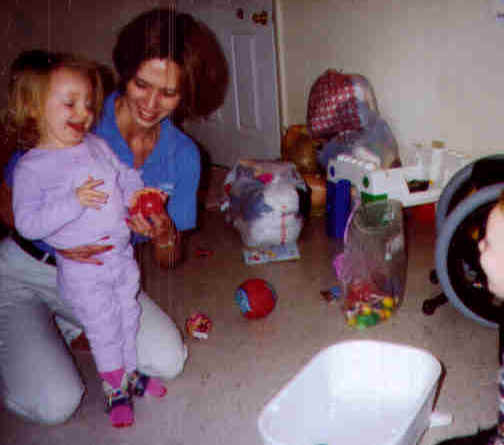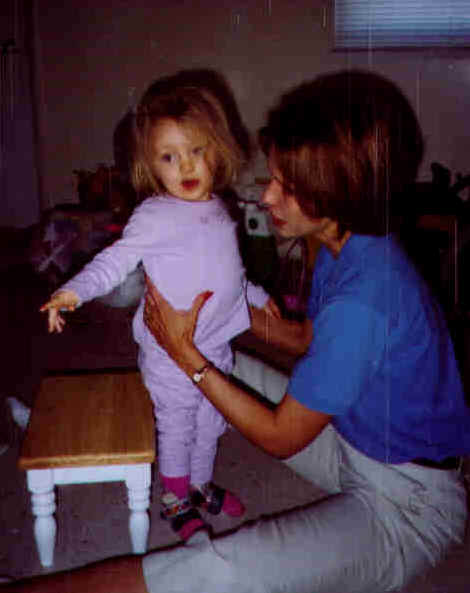 She even found out how much I like playing basketball. This is where I sit to rest and play with my other favorites with Stephanie.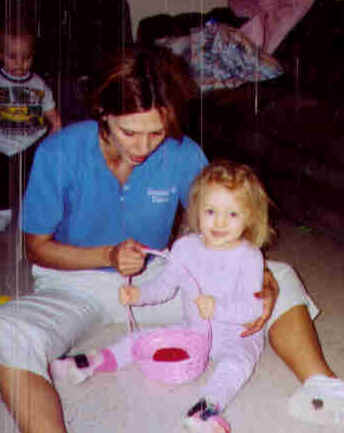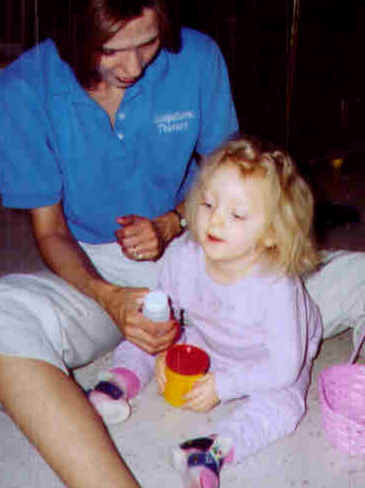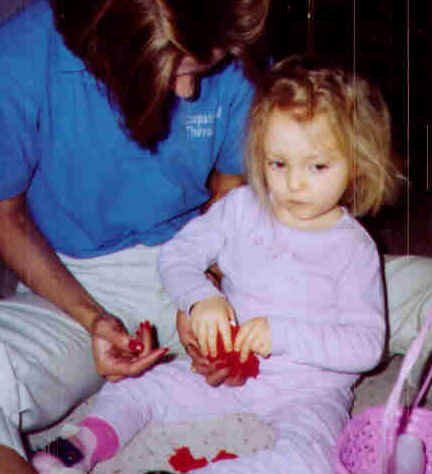 I like to sit on the floor and play too.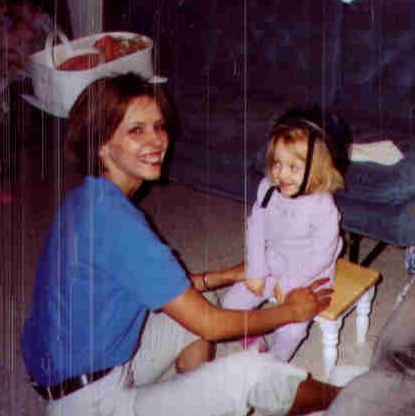 One of my favorite things about Stephanie is that sometimes she can be sillier than I am.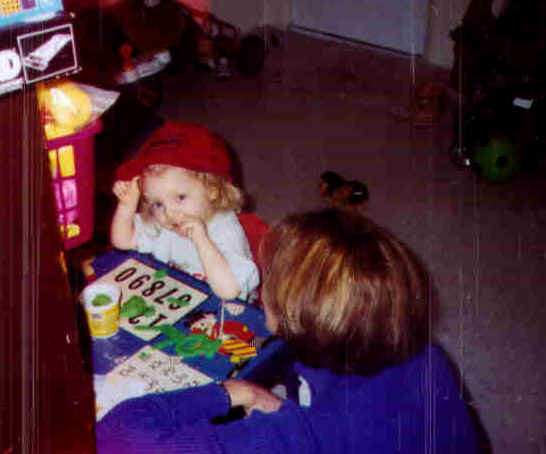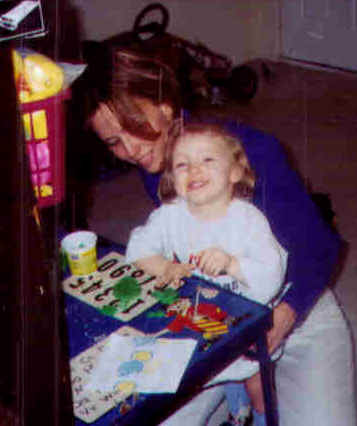 We have lots of things we can do at my table. She even helps me stand at the table.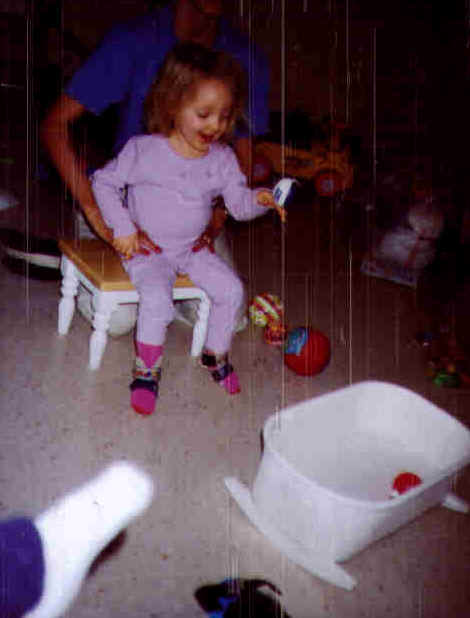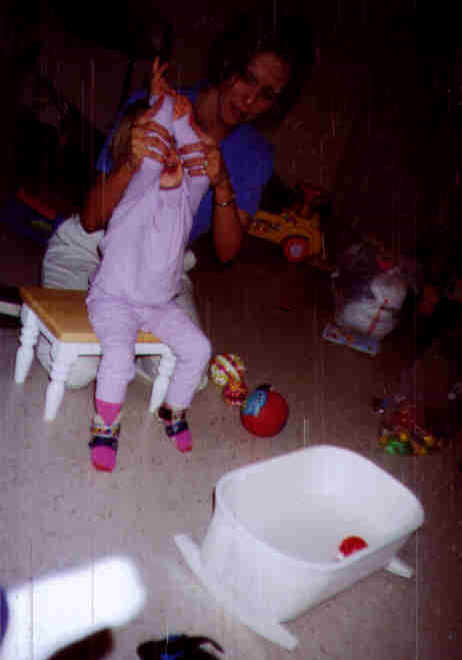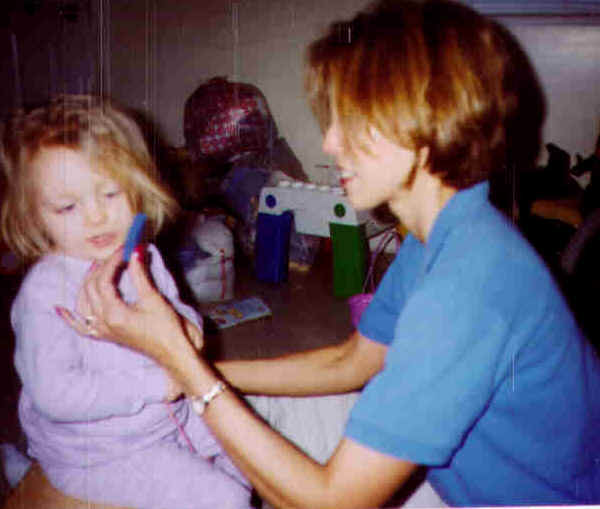 Stephanie likes the way this stool helps position my legs and I get to practice using even more leg muscles. So we always play while I am sitting up here.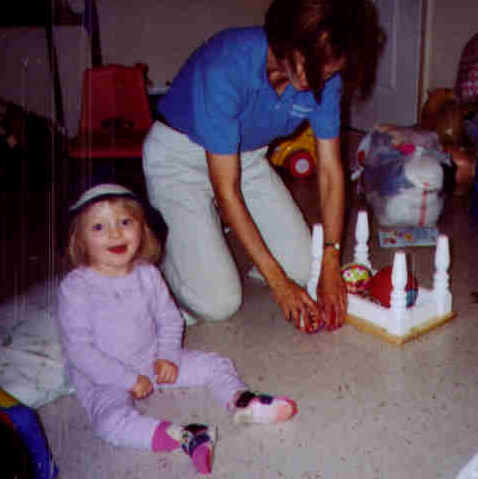 Look at me everybody, I am a cowgirl!!