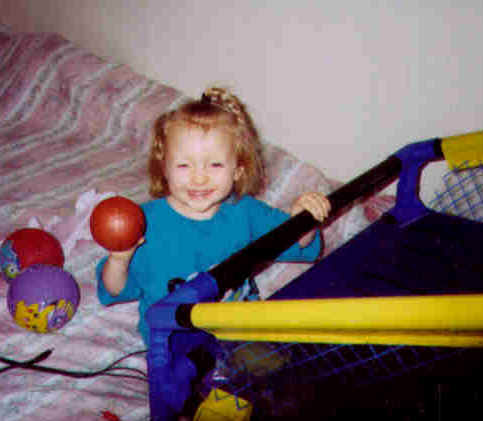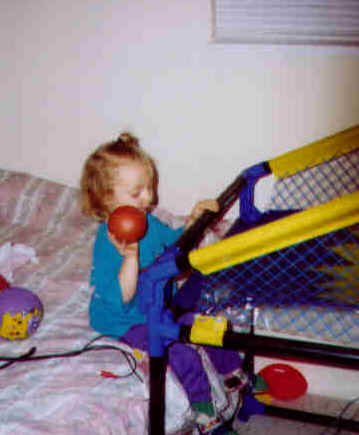 Who would have imagined that she would be satisfied with just the ball rolling back to her and not worrying about making it to the basketball rim.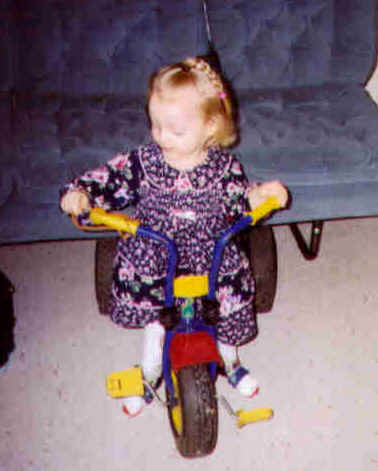 She will sit and stand all on her own. Of course the seat is not too low so she doesn't have far to go to get in an upright position. It's just the right height, she can do it comfortably and build more strength in her legs. She has even began (while sitting) walking the back forward and backward.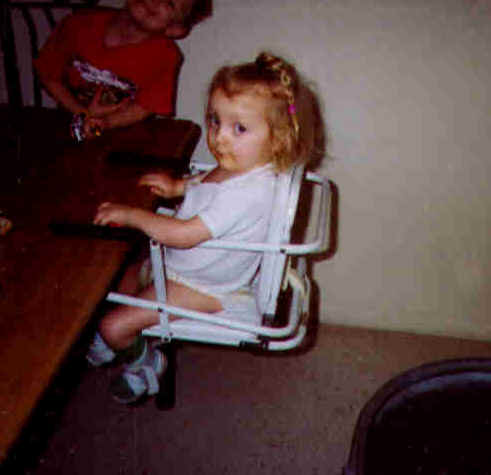 Occasionally, when Mom is busy and Nicholas just will not leave my toys alone, I get to sit up here while I play with my toys.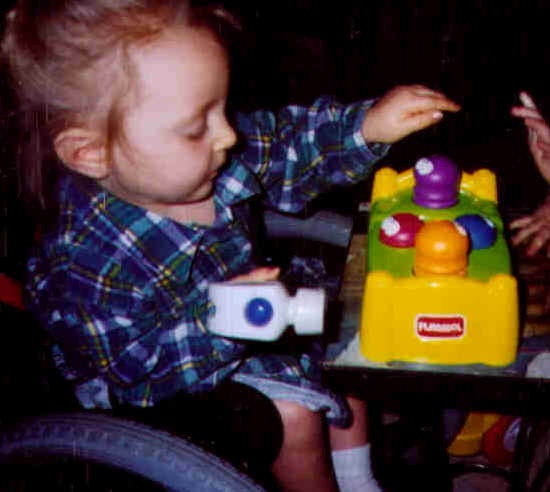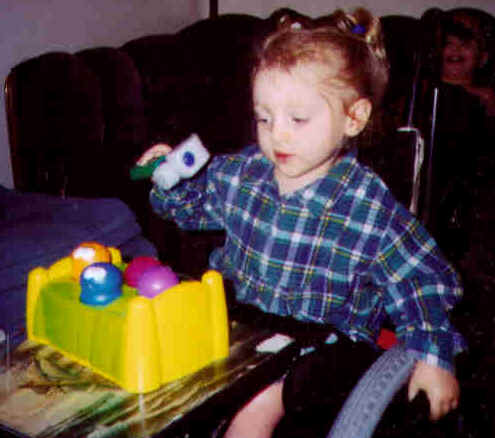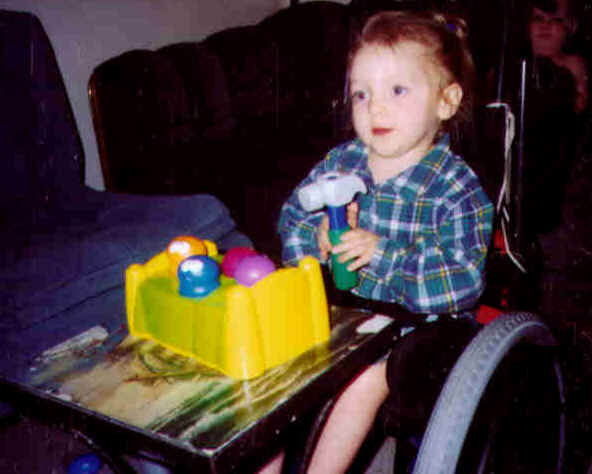 Crystal really has a lot of toys that help work her arms and shoulders. She has actually defeated all of her goals for reaching. Her current goal is to be able to increase the height of reaching while standing.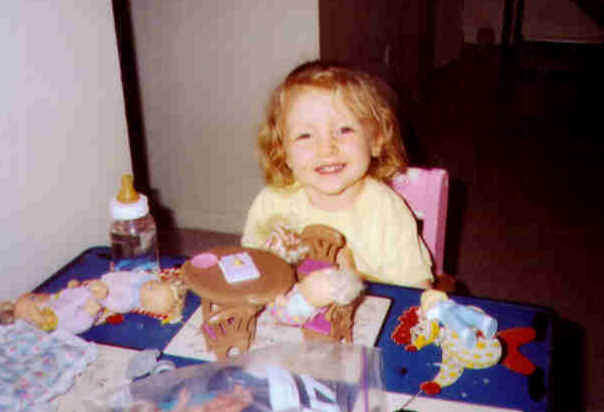 Here are my table babies.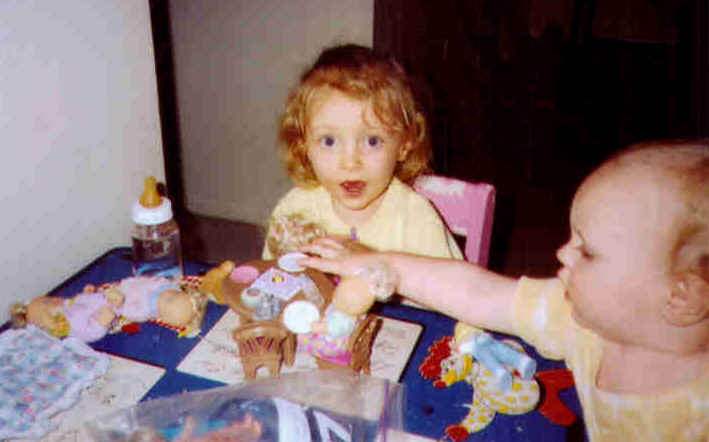 Now Nicholas sometimes actually plays with me instead of always taking my toys and running off.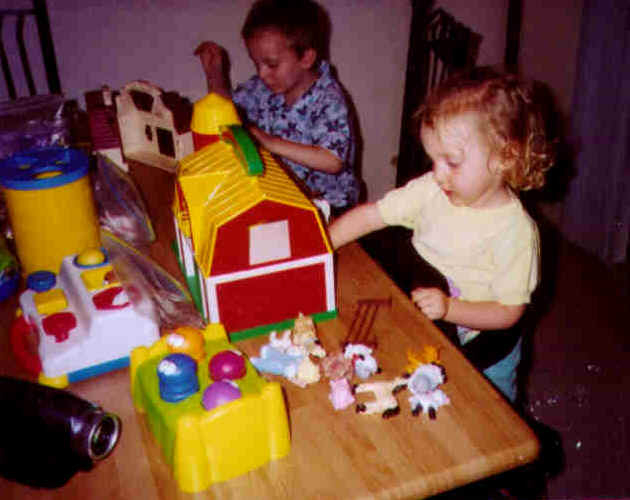 Sometimes Mom lets me play with my toys in my stander.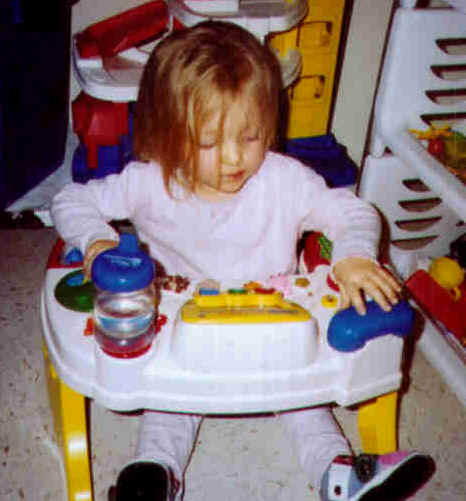 Look at this neat toy. It is right in front of me. But I can reach for my phone and push buttons to play music.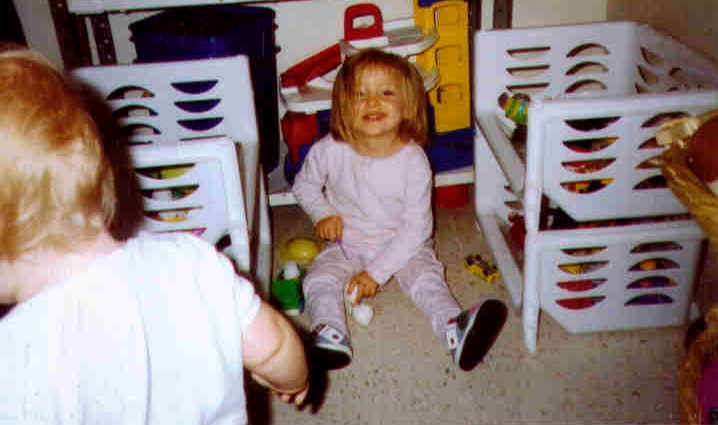 Sometimes I still like playing on the floor. I stay pretty protected between these two bins and my big toy behind me.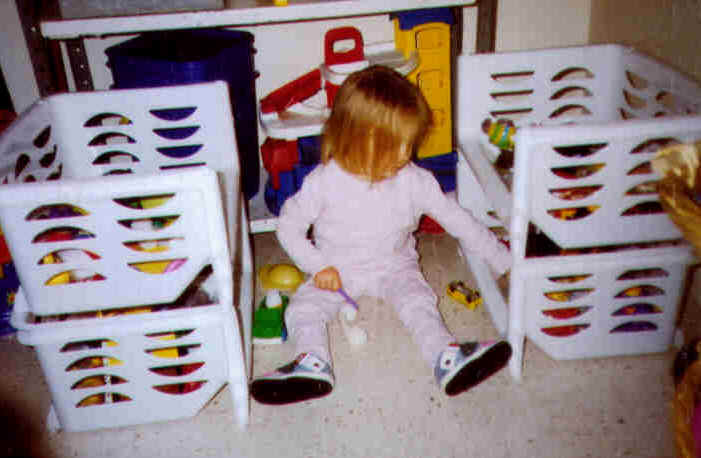 I can reach for toys that are low.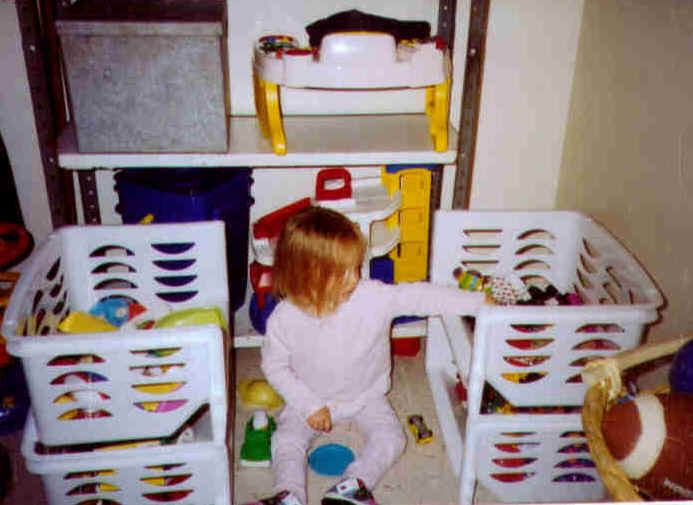 And I can reach for toys that are up high. Left or right.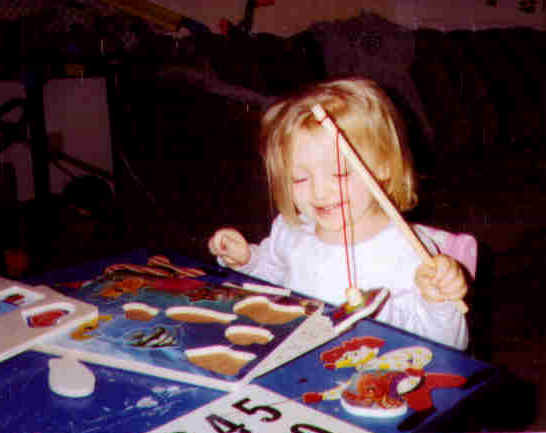 Check out my new fishing puzzle.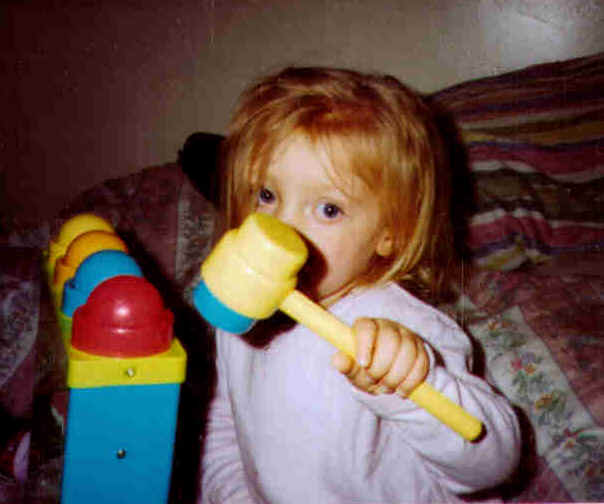 These balls go down a tube when I hit them and then I put them back on top and do it all over again.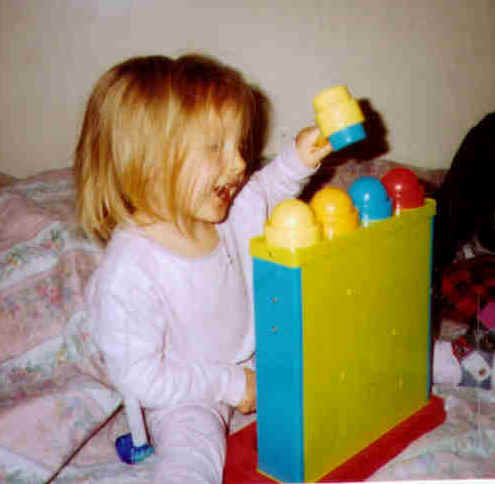 I have to hit them pretty hard to knock the balls down.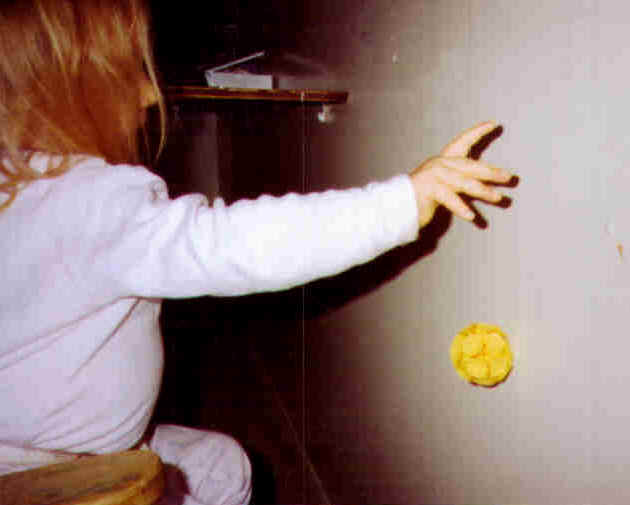 When I throw this ball it sticks to the wall and I can reach it and throw it again. I like it when I don't need any help.