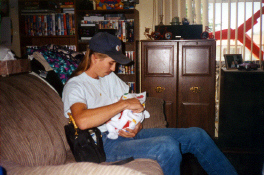 7/99
Yes, see, here he is...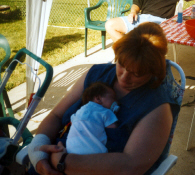 7/99
Grandma Tammy and me at my very first BBQ.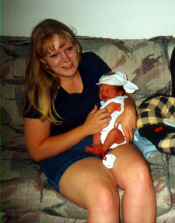 7/99
Will someone please tell Aunt Missy that I don't want to wear this hat!!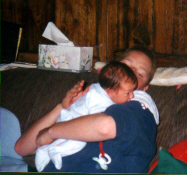 7/99
Uncle Joshua trying to get a bubble out, but I just want to look around.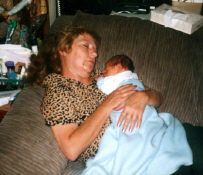 7/99
Taking a nap with my Great-Grandma Betty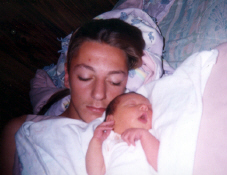 7/99
Me and Daddy-
I'm zonked out, Daddy is faking it.