Music Therapy with My Friend,
Billy T!
Page 2
Every Friday me, Mommy, and Nurse Cheryl go to my friend, Billy's house. Billy has SMA like I do. Billy's Mommy, Katy, hired a someone to come and play music for us. Steve, the music man, plays all sorts of music for us. We have tons of fun!
Pictures of Billy and I at Music Therapy
Page 2
| | | |
| --- | --- | --- |
| Chillin with Billy! | Billy and I love to color together. Billy did the blue and I did the red! | Just hanging out with our Zvibs! |
| Sharing my blue egg with Billy | Thanks buddy!! | Listening to Steve sing a song during Music, with Billy and his sister, Ella |
| Hanging out with Billy and Ella before Music | Me, Ella, Alexandra, and Billy having lots of fun | I love Ella! She helps me shake my maracas! |
| Hanging with my best bud, Billy! | Reading yet another story! | Mr. Bear came and helped Steve today |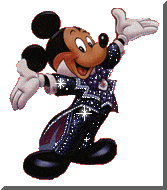 You're Listening to: "Zipadee Do Da"