Music Therapy with My Friend,
Billy T!
Every Friday me, Mommy, and Nurse Cheryl go to my friend, Billy's house. Billy has SMA like I do. Billy's Mommy, Katy, hired a someone to come and play music for us. Steve, the music man, plays all sorts of music for us. We have tons of fun!
Pictures of Billy and I at Music Therapy
Me & Billy playing
with party horns

Hanging out,
listening to music

"Hey, what
are you doing?"

Billy & I,
we're buddies for life
Hanging with Billy again!
Chicks Dig Us!!!
Time for our weekly music lesson!
Billy and I playing on Thursday...we got together twice this week!
Shaking our Maracas from our SMA Buddies, Charlie and Lily S!
Next page of Pictures
---->
Grinning at my best friend, Billy!
I love to arm wrestling with Billy!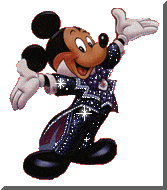 You're Listening to: "Zipadee Do Da"